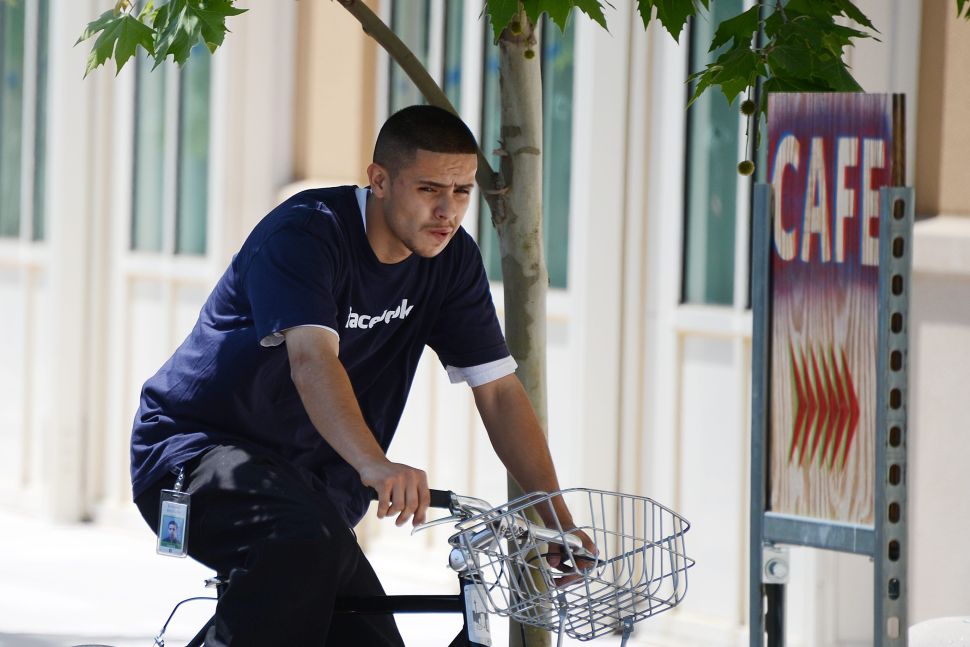 In San Francisco, many local restaurants are suffering from a shrinking customer base as a result of an increasing number of tech companies in the area that offer employees free lunches provided by company-owned cafeteria. The problem has become so dire that the city is considering a new law to prohibit new companies entering the area from running employee cafeterias.
But as it turns out, San Francisco is hardly the only place in America's hot tech scene that's mulling an "anti-free lunch" campaign.
Facebook, which offers employees fully subsidized meals on its main campus in Menlo Park, Calif., won't be able to offer the same perk to employees at its new campus in Mountain View, Calif., home to Google and about 50 miles away from San Francisco.
Merlone Geier Partners, the developer of Facebook's new office space, San Antonio Center, which is currently under development, has an agreement with the city, passed in 2014, that bans office occupants from opening their own cafeteria, as part of an effort to promote nearby restaurants.
Facebook will still be allowed to offer snacks and beverages to employees, though. The bottom line is that the company can't subsidize over 50 percent of employees' meals within the Facebook offices. However, it is allowed to fully subsidize meals bought at restaurants that are open to the public.
"We believe these companies are part of our community," Mountain View Mayor Lenny Siegel told NPR last week. "A growing number of their employees live in our community, and we want them to be a part of our community."
Under the rule, office occupants have the option to appeal the cafeteria ban to the city manager. Facebook said it's still working out the details of the arrangement until the development concludes.
"Facebook is a global company and some of their people work in the middle of the night," Siegel added. "If all the restaurants are closed, maybe I would be open to considering food service in the middle of the night."
Company-provided lunches have increasingly become the norm at Silicon Valley's emerging tech giants, such as Google and Uber. A restaurant owner in San Francisco recently told CBS that his restaurant saw a surge of lunch customers only every other Friday, when Square, a payment processing company nearby, closes its employee cafeteria.