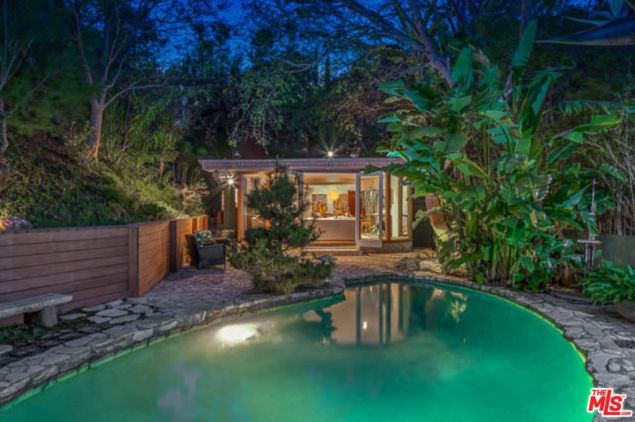 We might be in the midst of Celebrity Engagement Summer, but there was a time not so long ago—in 2017—when the internet decided that love was dead: it was when Anna Faris and Chris Pratt announced their separation. It was a tough year. Jenny Slate split up with one of the better Hollywood Chrises, Chris Evans. Fergie ended it with Josh Duhamel. Leonardo DiCaprio probably said goodbye to some blonde model. A quick Google search reveals that it was Nina Agdal.
Faris and Pratt filed for divorce in December last year, and Faris listed one of the Los Angeles homes they shared in January for $2.5 million.
The Mom actress and podcaster extraordinaire has actually owned the 2,563-square-foot single-story home since before she married Pratt in 2009; she purchased it for $1.995 million back in 2005. Though she was ready to move on, she wasn't able to sell it for the asking price. The three-bedroom, two-and-a-half-bathroom house was last seen on the market for $2.2 million.
But a new owner has emerged—and snagged an even bigger discount. The final sales price for the Hollywood Hills West residence is a mere $2.09 million.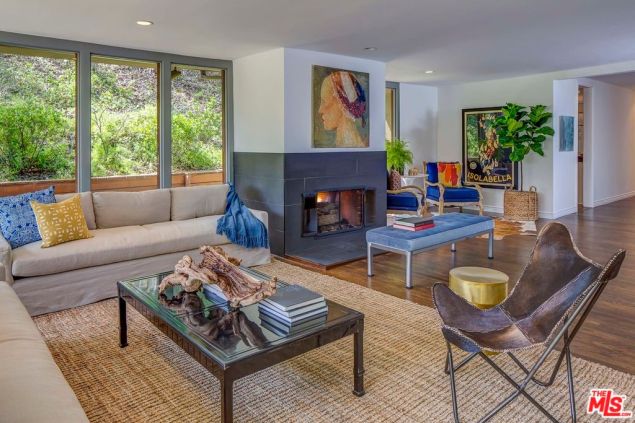 The house has an open-floor plan, with hardwood floors and sliding glass doors throughout. The living room contains a fireplace, while the kitchen is fitted with granite countertops; Bosch, Gaggenau and Sub-Zero appliances; and a small breakfast nook.
All the bedrooms have access to patios, while the master suite is a bit more modern, with sleek edges and a wall of closets. The tranquil bathroom is finished in all neutrals, with wood cabinetry and slate-colored accents in the massive steam shower.
This zen aesthetic extends to the backyard of the 0.87-acre property, which boasts a pool surrounded by trees, canyon views, railroad tie steps and plenty of stone surfaces. There's also a bocce court, because of course Anna Faris loves bocce!
Though Faris has sold this home, it seems she and Pratt still have another. They bought a 4,700-square-foot Mediterranean-style abode, located just a few minutes away, for $3.3 million in 2013, but it hasn't hit the market yet. It's not clear if either is staying there at the moment, but the Guardians of the Galaxy actor still has his farm on the San Juan Islands near Washington, where he's been very busy wearing overalls, cutting down trees and hanging out with sheep.