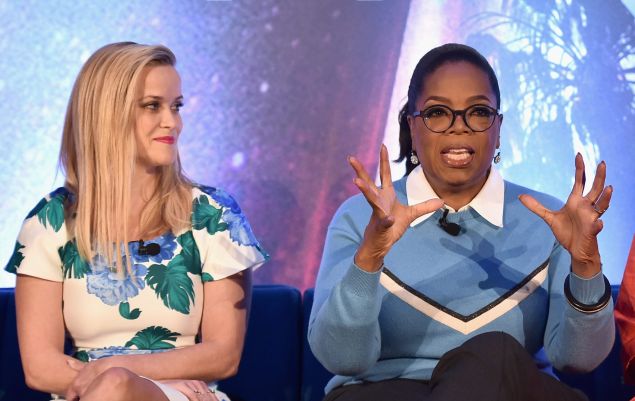 Netflix is the one-stop superstore of streaming services with a library so vast that it has something for everyone. By the end of 2018, it will house upwards of 1,000 originals. Amazon, on the other hand, is known more for its smaller niche successes such as Transparent and The Marvelous Mrs. Maisel, though the studio is revamping its approach in order to find the next Game of Thrones. Then there's Hulu, boasting the largest back catalogue of existing series and now finally putting together some other politically-skewing originals to compliment The Handmaid's Tale. By all accounts, Disney will stay on-brand with its upcoming streaming service and offer an array of family-friendly viewing options.
All of that doesn't leave a ton of room for Apple's ambitious $1 billion foray into the streaming industry that has yet to get a launch date. But by taking a look at some of the company's most intriguing upcoming offers, we get an idea of the target it's aiming for.
Amazing Stories Reboot
Apple moved quickly to secure its first original content deal by signing Steven Spielberg to a lucrative executive producer role, where he'll help oversee a reboot of his 1970s sci-fi anthology series Amazing Stories. The show will reportedly cost a healthy $5 million per episode.
Anthologies have become a hot commodity in this current wave of limited series and Apple is surely hoping Amazing Stories will steal some viewers away from Netflix's Black Mirror. Science-fiction has always been a popular genre ripe with broad appeal and breakout potential. Plus, Amazing Stories fits with Apple's brand as a luxury product developer with a futuristic eye. There are few bigger names in entertainment than Spielberg, and his involvement (however limited it might be in actuality) provides immediate legitimacy to the streamer.
A Production Deal With Oprah
Apple has recruited Oprah Winfrey on a multi-year deal to help create original programming for the new streamer. The tech juggernaut couldn't have been more vague in describing what kind of programming she'll oversee when it announced the deal earlier this summer, but it sounds similar to the production pact Netflix signed with the Obamas in May.
Working with influential individuals to craft a content lineup isn't a bad idea in today's crowded marketplace. Winfrey's name power alone could convince some of her loyal following to sign up to the platform, while Apple is banking on her "incomparable ability to connect with audiences around the world" to keep them hooked. It's reasonable to expect her to spearhead some unscripted programming, which has recently started to get Netflix traction with shows like Queer Eye.
Winfrey is an established brand, and adding a cross-demographic TV veteran of her stature to a fledgling platform is just smart business.
Reese Witherspoon and Jennifer Aniston's Morning Show-Set Drama
This project is one of Apple's splashier acquisitions, as it created quite the bidding war when Witherspoon and Aniston—who will star, and serve as executive producers—began shopping it around town. Inspired by Brian Stelter's morning-show book Top of the Morning, the untitled series will follow the unseen lives of the anchors who greet America with a smile every morning.
Unlike the Spielberg and Winfrey deals, this is a star-driven vehicle that trades on the popularity of its two leading actresses. It's also an adult-skewing drama, which seems to be a running theme in most of Apple's acquisitions (dramas tend to fit well with streaming as the binge method of consumption plays into the genre's peaks-and-valleys structure). While the company has deals in place for comedies and kids programming as well, worldwide video programming heads Jamie Erlicht and Zack Van Amburg have made a concentrated effort to pursue serious dramas and genre efforts. This morning show is practically prestige TV personified.
Damien Chazelle's New Drama
Damien Chazelle is the wunderkind director behind Whiplash and La La Land. His first two features each netted Best Picture nominations at the Oscars with La La Land making him the youngest filmmaker ever to win Best Director. It is widely expected that he'll be back in the race again next year with October's highly-anticipated Neil Armstrong biopic First Man (sadly, the picture is not expected to feature any impromptu jazz montages).
Chazelle is directing two episodes and producing a musical drama for Netflix, but in a blow against the competition, Apple managed to land him as director for all eight episodes of this mystery drama. Again, this is an adult-focused drama with serious name power behind it—Chazelle is one of the most hyped young directors in all of Hollywood.
Finding Apple's Streaming Niche
Apple is developing a handful of other exciting prospects that scream "Peak TV." A psychological drama from M. Night Shyamalan, an immigrant storu from The Big Sick writers Kumail Nanjiani and Emily V. Gordon; several ambitious sci-fi series are already on the docket, and a climate change series based on Nathaniel Rich's New York Times Magazine story "Losing Earth: The Decade We Almost Stopped Climate Change" show Apple's lineup is built around making waves.
For the most part, they are targeting either name-driven prestige projects that have some sort of A-lister attached, or genre concepts that have the potential to become breakout hits a la Stranger Things. More importantly, the studio heads have lined up a diverse array of content that heavily features women and people of color.
Netflix has the volume; Amazon is sort of in no man's land at the moment with an eye toward worldwide appeal; Hulu is starting to gain momentum and Disney will stay consistent with its family-friendly programming. That leaves Apple to formulate a focused attack plan on adult demographics looking for critically exciting dramas and serious-minded biggies.