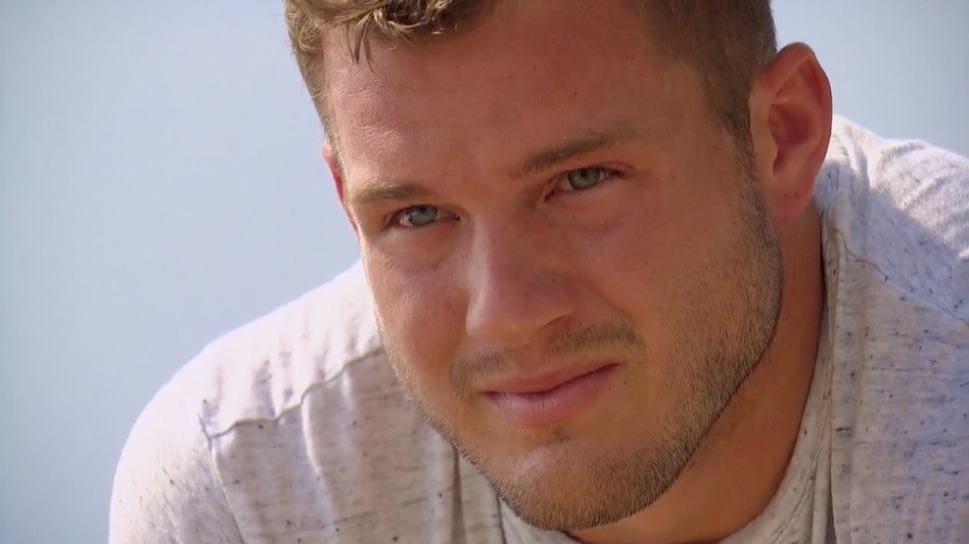 Repetitive onscreen conversations about "being here for the right reasons," and "looking for a connection" are monotonous, sure, but they're also proof that Bachelor and Bachelorette contestants are themselves so well versed in the series' conditional mythology that they're practically scholars.
This phenomenon is central to Bachelor in Paradise, the scrappier spinoff series which maroons relationship-seeking cast members on a decent-enough Mexican beach. The format of The Bachelor is straightforward: outlast your competitors and you'll win true love and an engagement. This, too, is the supposed point of Bachelor in Paradise, which retains the same elimination format punctuated by dates and a rose ceremony, but these rituals are a false flag; a smokescreen.
Every contestant on BiP save one is a castoff from a previous season of the main franchise, and almost all of them have met before or at least corresponded. This is by design: Bachelor in Paradise is a show about how tortuous it is be a contestant on the Bachelor. This is its true innovation and its genius.
Only two episodes have aired, but Season 5 of BiP has already claimed its first victim: Colton Underwood, a former professional football player from Indiana. Underwood's "love triangle" with Tia Booth (who in her pre-Bachelor life was a physical therapist, and from Arkansas), and jealous suitor Chris Randone is clearly being pushed as a central narrative, which is unfortunate because the three of them are largely boring.
What the producers appear to be doing to Underwood, however, is far more draconian than a scuffle over a girlfriend. See, Tia and Colton had a brief fling shortly before he went on the Bachelorette to vie for the heart of a completely different brunette woman, Becca Kufrin.
Colton managed to fall in love with Becca within seven weeks, but she didn't feel the same way (and seeing as he's reportedly a virgin, possibly didn't want to deflower him on national television) and moved onto other prospects. 
Discussing her relationship with Colton in March, Booth said that "it would have been more complicated if we were an exclusive couple," but "that was never a thing. We knew logistically it wasn't really going to work." Cut to episode one of Paradise, where Tia spent every moment craning her neck to see if Colton had arrived yet. When he shows up and asks her on a date she's thrilled, but her friends are skeptical of Colton's intentions.
Or actually, every person on the show thinks Colton is just terrible news, eventually including Tia, who berates him for being unsure about what he wants but demands he commit to her anyway. A band of guys led by Chris surround Underwood to interrogate him about his lingering feelings for Becca and accuse him of stringing Tia along.
This is nonsense! Colton never made a commitment to Tia and owes her nothing, but the show nevertheless frames her disappointment as an abject betrayal because the producers want to play up the idea that Tia is being toyed with by a "bad man."
Bad men doing terrible things to earnest, trusting women is a story female viewers can identify with—that's what Bachelor fans want and expect to see, and so the producers make it so. By the end of the second episode, Colton is the group's public enemy number one, and Tia ends up giving her rose to Chris. Colton, his pride bruised but not battered, somehow gets a rose from Bibiana, who is apparently on this show, which spares him from being eliminated.
That's when Bachelor in Paradise goes absolutely nuclear: Becca arrives. Becca Kufrin, the woman who just broke Colton's heart on national television and who is engaged to another man.
Underwood disintegrates. He becomes hysterical and cannot be consoled. Despite his best efforts, he's still in love with his ex, and worse still, the audience already knows about every intimate detail of his heartbreak. Becca climbs the stairs to talk to him, and the episode ends.
First, BiP framed Colton as an insensitive jerk, then clamped him in an emotional mousetrap as punishment. It's obvious that it destroys him.  
Underwood's humiliation gets at the core of what makes the show, and the franchise, so fascinating—after 22 seasons and 230 episodes, what was originally a goofy reality premise has evolved into an unclassifiable panopticon that warps every one of its willing participants, and here before our eyes are the results.