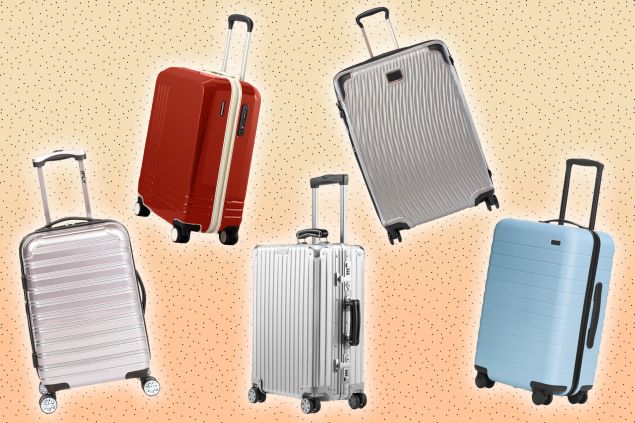 Any chronic over-packer will tell you that cramming half your closet into your carry-on and not having it split at the seams is a genuine art form. And even if you're the most seasoned traveler, few things are more disappointing than arriving at the airport, ready to roll onto your flight, and being told that you'll have to check your carefully organized suitcase, which somehow doesn't comply with TSA guidelines. Who wants to sit and wait by that ominous carousal, silently praying that their bag will someday emerge unscathed on the conveyor belt?
The perfect piece of carry-on luggage should be practical, durable, airline-accepted and also really nice to look at. A hard-case, four-wheel rolling bag is usually a safe bet, since it is usually more resistant to damage and will easily rotate around whatever surface you encounter. And when it comes to style, you're in luck: Luggage has become more of a fashion accessory than ever, with brands launching a wide array of chic new offerings. Each airline has different size requirements, but if you follow a few simple guidelines you should be set.
Here, we've chosen six bags that will have you covered. They all have four wheels, a hard case, and are TSA-O.K. In other words, perfect for all your carry-on needs.
Away Bigger Carry-On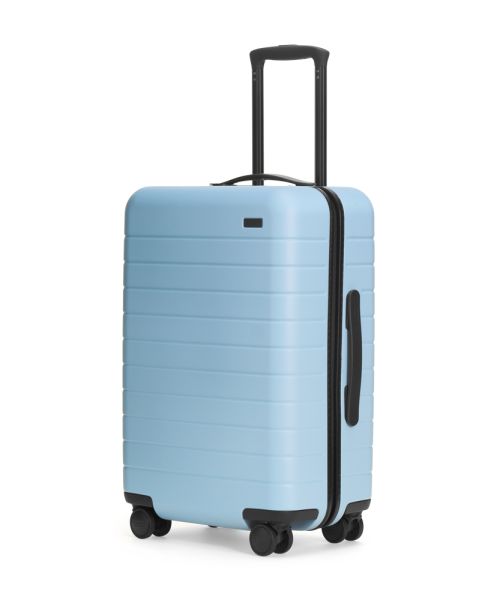 Away launched in 2016, with the ethos that luggage can be fashionable, luxe and affordable. The shell-style bags became a fast celeb favorite, with fans like Karlie Kloss, Emily Ratajkowski and Margot Robbie. They're made with German polycarbonate (so they're lightweight, durable and flexible) in a selection of dreamy colors. The brand offers various sizes, but the Bigger Carry-On is the way to go if you don't want to check your bag but still need to fit a lot in it. The 360-degree wheels make it super easy to glide around the airport, and its TSA-approved lock and ejectable battery mean you don't need to fret about packing valuables—and that you'll have a fully charged phone to document your very Instagrammable bag. $245, AwayTravel.com
iFly Fibertech Rose Gold Carry-On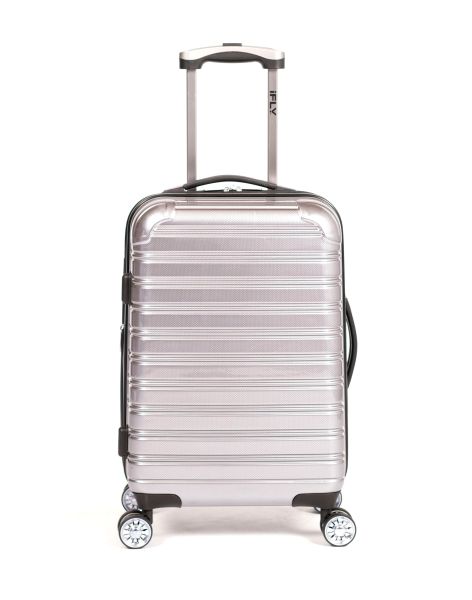 iFly luggage is stylish but also affordable—the brand's motto is that you shouldn't spend more on your bag than on your trip. This shell-case Fibertech carry-on is TSA-compliant, with an expansion zipper that adds an extra two inches—music to overpackers' ears. Inside, a zip enclosure creates a second compartment, while the 360-degree double wheels will help prevent any sidewalk struggles. $69, iFlyLuggage.com
Roam The Jaunt Carry-On
The Roam carry-on just launched this year. The entire bag is customizable, so you can select not only the (very lightweight!) Polycarbonate shell color, but also the stitching, zippers and every other detail right down to the wheel caps. The result: Your suitcase will have a unique personality, and you'll be able to avoid an accidental luggage swap. Roam comes in four sizes, and the Jaunt Carry-On meets the requirements for all major airlines in the United States and Europe. All the bags are made-to-order in California, with water-resistant details, molded handle grips and a TSA-approved lock. And if you really want to get personal, you can also add a monogram. $350, RoamLuggage.com
Tumi Latitude International Carry-On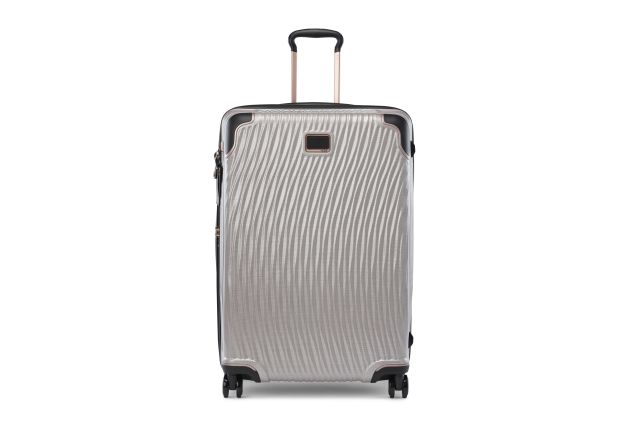 Tumi is a classic luggage go-to—its bags rarely disappoint—and it has released a new line, Latitude, the brand's the lightest collection yet. Because of its Self-Reinforced Polypropylene, the shell will bend but not break. This means you can add an extra toiletry bag, and that your suitcase won't get permanently damaged when you're a little hard on it. The International Carry-On version has four spinning wheels and a TSA-approved lock, with two packing compartments and a hanger bracket on the fully-lined inside. $645, Tumi.com
Briggs and Riley International Carry-on Expandable Spinner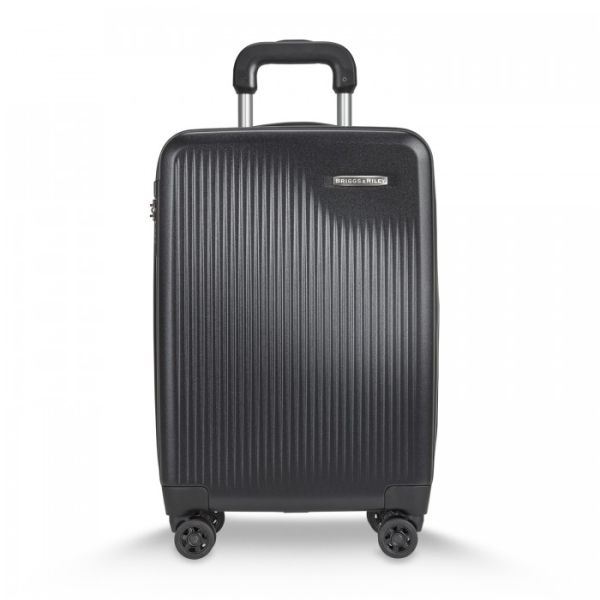 Another frequent-flyer favorite, Briggs and Riley has been around since 1993. It recently launched this International Carry-On, which will let you glide on and off flights around the globe, no matter the carrier, without checking your bags. It's hard-side luggage, but uses expandable spinner technology, so you get 22 percent more room if needed. It has a double zipper (for which you can choose your own lock combination) and it's also TSA-compliant. $529, Briggs-Riley.com.
Rimowa Original Cabin Silver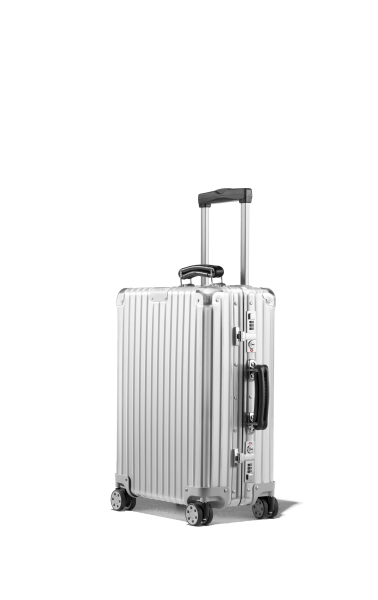 A true classic, Rimowa has been around since 1898. In honor of the German luggage brand's 120th anniversary, it rolled out the New Visual line with improvements to pieces like the Original Cabin Silver, which is an ideal carry-on. Updates include new wheels with size and color options, as well as an improved interior lining with a new color and monogram. But don't worry—all the signatures are there. The bags are still handcrafted in the Cologne factory using top-quality aluminum, and the locks are TSA-approved. A Rimowa is definitely on the pricey end, but it's perfect for a big splurge. $1,100, Rimowa.com.