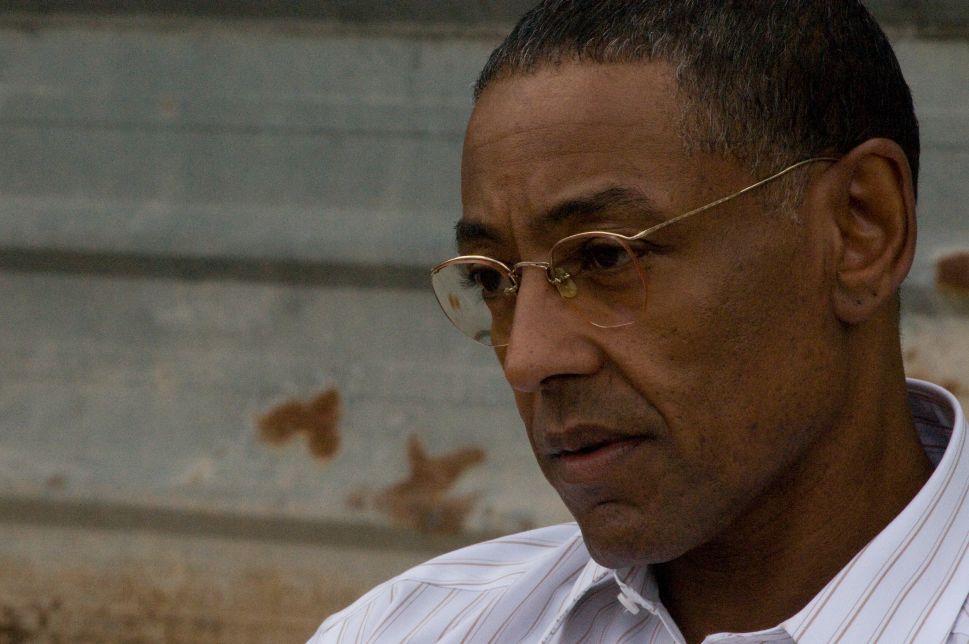 Lucasfilm's Solo: A Star Wars Story failed for many reasons, but one of them may have been the movie's premise itself. Establishing the origin story of a beloved hero is a big risk. Given his and the franchise's legacy, Han Solo, in a way, seemed ripe for a prequel. But the character we remember and idolize is a waggish, unpredictable wild card, and not knowing the details of his past was part of the allure. The mystery kept us gripped, and in Solo's case, filling in the blanks deflated that mystique a bit.
On the other hand, AMC's Better Call Saul has been unraveling the genesis of Breaking Bad with remarkable aplomb. As its fourth season gets underway, it's becoming clear that Jimmy McGill (Bob Odenkirk) is a rich character whose past runs far deeper than we could have imagined. The series has proven just how compelling his backstory can be, so here's hoping the writers give Giancarlo Esposito's Gustavo Fring the same treatment.
Fring, a.k.a. the chicken man, was an immediate fan favorite when Breaking Bad introduced him nearly 10 years ago. Over the course of two seasons, he established himself as a Hall of Fame–worthy TV villain, the type of engaging foil Tony Soprano never had the good fortune to cross paths with. But his charm—and our trepidation—was rooted in the fact that we couldn't figure him out. What was his private life like? What were his motivations? What did he want out of the drug game? What got him into this business?
Breaking Bad provided some basic background info—Gus was from Chile and held a blood vendetta against Hector Salamanca for killing his business partner, who perhaps meant more to Gus than that—but the show kept its cards close to the vest. However, after Better Call Saul re-introduced us to Gus last year, it started to finally dig into the events that shaped him—a dangerous proposition.
"The more you see him, the less you are excited to see him when he does something that's instrumentally going to shock you or move you, or make you think," Esposito recently told Vanity Fair.
And yet here we are, enchanted by Gus's every steely yet soft-spoken word. So far, we've witnessed the traits that have come to define him: his cool, calculating demeanor and methodical thinking. Yet he's not quite as surgical as the Los Pollos Hermanos manager we meet in Breaking Bad. He's already put himself at risk multiple times in his quest for revenge against Don Hector—first when he stopped Mike (Jonathan Banks) from killing the gangster in Season 2 and again in Monday night's episode, "Breathe," when he murdered one of Salamanca's men and coerced Nacho (Michael Mando) into becoming his double agent within the Salamanca organization. Yet those impulsive moves are what make this younger version of the character fascinating.
Constructing a good origin story is a balancing act: writers have to satiate fans' appetite for familiarity while continuing to surprise them. Season 4 will likely continue to dish out details about Gus' past—including his difficult upbringing, which planted the seeds of power in his mind's eye—and as long as the series continues to show restraint in its use of one of its most iconic characters, audiences will continue to reap the benefits.