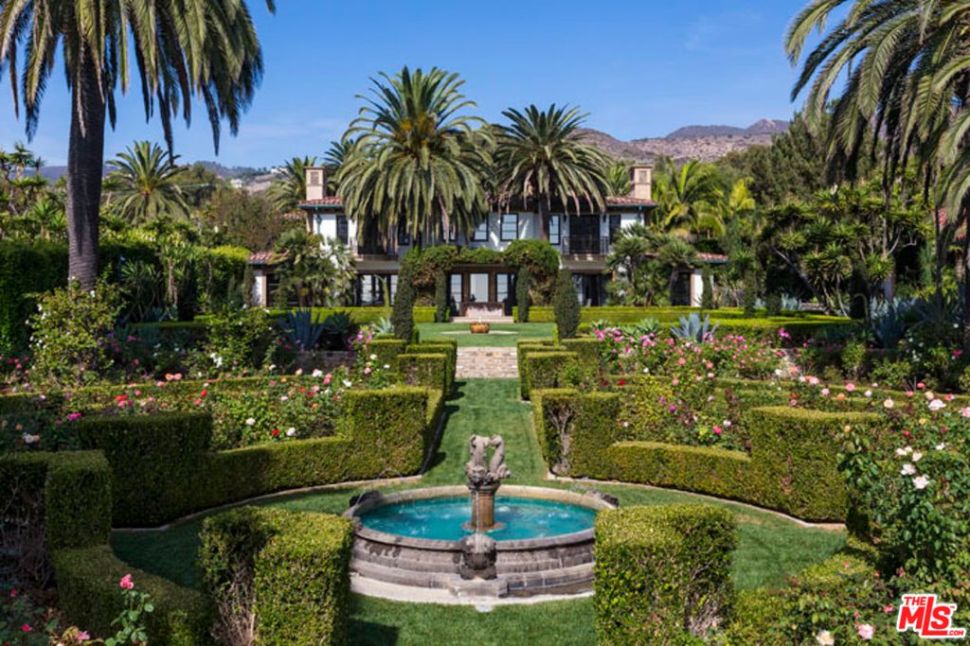 Beyoncé and Jay-Z are, as always, living their best lives this summer. They're in the midst of their On the Run II tour, but still managed to sneak away for a yacht getaway in Italy, where six-year-old Blue Ivy provided peak content as she posed in cat eye sunglasses and meditated on a wicker hanging chair, as one does.
It's a different vibe than last year, when Beyoncé and Jay-Z spent much of the summer in Malibu, shortly after welcoming twins Rumi and Sir. It was a more low-key time; in her newly released September Vogue cover story, Beyoncé elaborated on her need for "self-love and self-care" during her recovery from the birth. Well, as low-key as one can be in a reported $400,000 a month beachfront rental.
And now, the aforementioned mansion, known as La Villa Contenta, has a new owner—and sadly, it's not the Carters. The property was last on the market for $54.5 million, but according to The Wall Street Journal, the buyer paid approximately $50 million for the 10-bedroom, 14-bathroom mansion, which wasn't publicly listed at the time of purchase. A true steal.
The 6.3-acre estate is gated, so hopefully it protected Beyoncé from any potential biting assailants (#whobitbeyonce is one of the greatest mysteries of our time—Tiffany Haddish, we're waiting).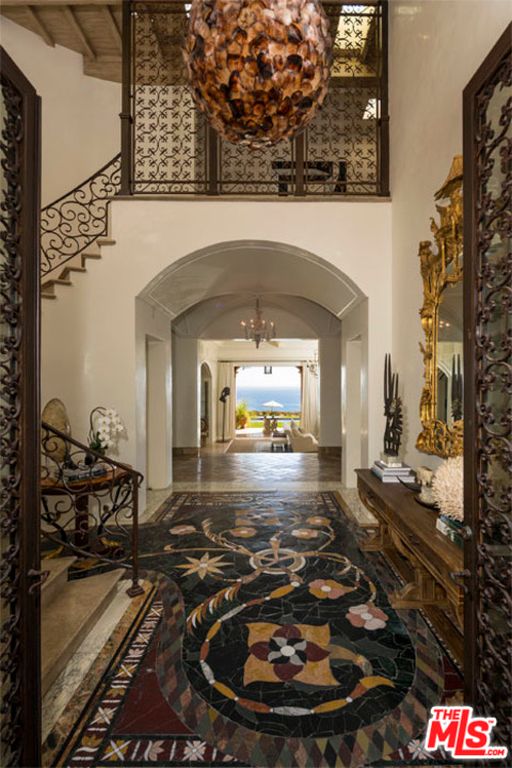 The main villa features a two-story hand-carved limestone entry, hand-laid mosaic floors and a very casual 2,500 year old lion head sculpture, which was apparently found at the base of Mount Vesuvius. Honestly, we'd expect nothing less for the couple who managed to get Barack and Michelle Obama to behave like all the other über fans and dance around in their seats at a concert, like friends do.
Other ridiculously lavish details that sound more like Versailles than a beach house include another a hand-carved French limestone ceiling and George III furniture in the dining room, which "comfortably" seats 24, as well as a library with an Hermès fireplace.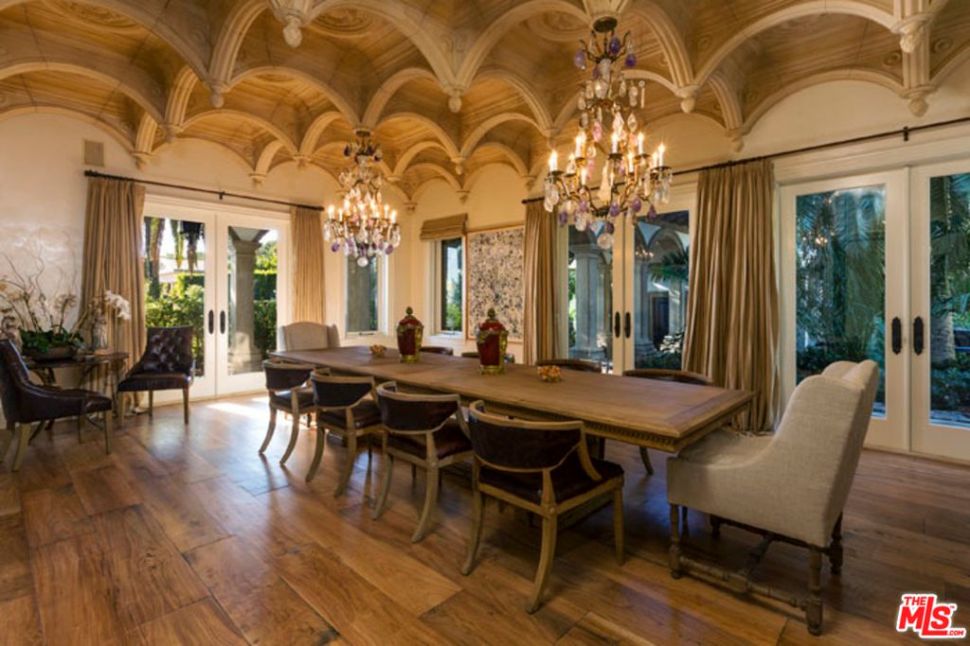 There are two staircases and an internal elevator, while downstairs there's a wine cellar for thousands of bottles of vino, a billiards room, gym and a cinema with a 14-foot screen.
Other buildings on the property include a guest house, a greenhouse and an indoor pool pavilion with changing rooms paneled with onyx, steam showers, a lap pool, golden onyx fireplace and one million seashells. Obviously, 999,000 wouldn't be enough.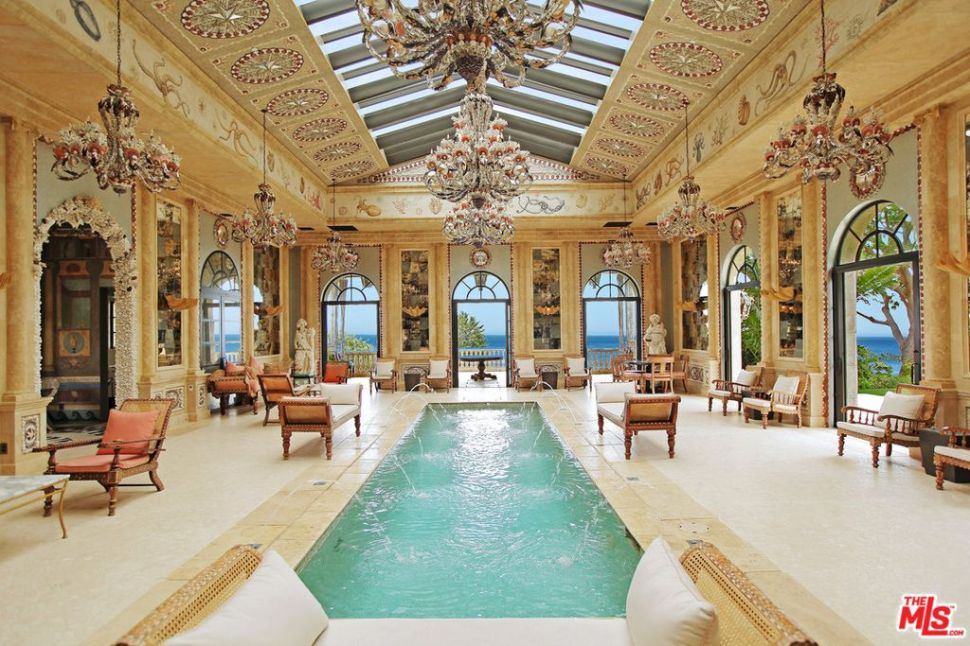 Let's not forget about the outdoor infinity pool or the tennis court, or about the "specimen trees and rare plantings," plus an exotic desert garden and, perhaps the pièce de résistance, a rose garden with over 1,000 rose bushes. And yes, this is the likely site of one of the greatest photographs in existence: Beyoncé surrounded by blooms, in a very natural pose donning a green veil, introducing her twins to the world and one upping every baby photo you've ever seen on Instagram.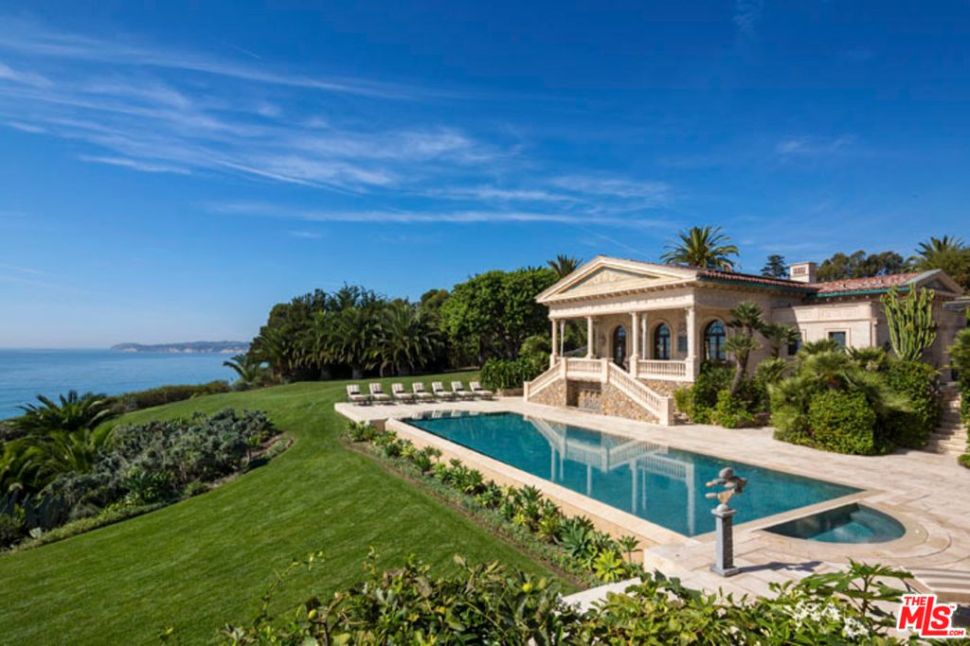 Not that the family is sans a photogenic background with their current collection of homes. Last year, they paid $88 million for a mansion in Bel Air, which they proceeded to renovate into a true fortress, and then scooped up a $25.9 million Hamptons home, right on Georgica Pond. They can always plant a rose garden there.