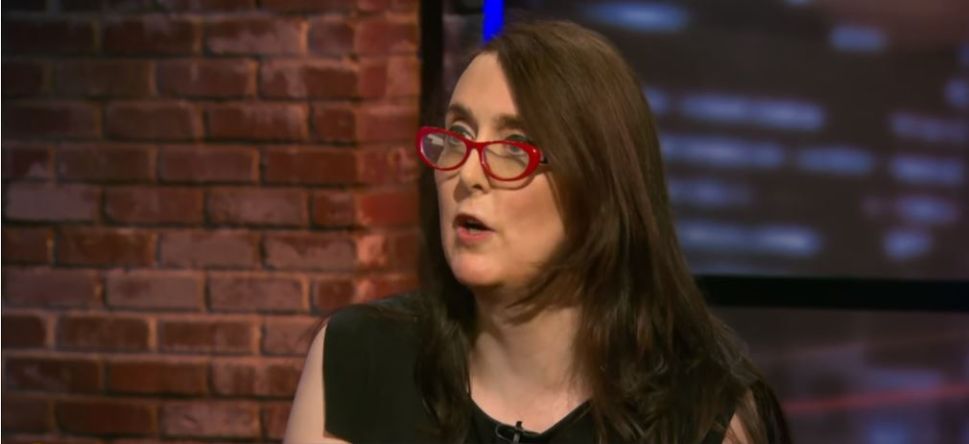 When game developer and computer programmer Brianna Wu decided to run for Congress last year, one of her first life changes involved her wardrobe.
"My team said, 'You're not going to be electable wearing tech T-shirts and yoga pants,'" Wu told Observer. "I've made an extreme effort to dress professionally."
Fast forward 18 months, and Wu is locked in a brutal primary battle with incumbent Stephen Lynch in Massachusetts' Eighth Congressional District ahead of the September 4 election.
But when Wu's local paper, The Boston Globe, released its primary guide this week, she got a very unpleasant surprise: the paper was representing her with a photo from her old life.
"From the instant I saw it, I was very frustrated," Wu said. "There's a big difference between the way they're presenting me and the male candidates."
The paper actually did use a professional shot of Wu within the story. But Wu's gamer photo was the featured image online and on social media.
The Globe eventually updated the photo, but the new shots weren't much better.
First, it used a poorly lit full-body shot of Wu canvassing with voters. Then, there was a picture of Wu looking at her phone. Finally, the most recent photo is a screenshot of one of Wu's TV appearances—but the male interviewer is featured more prominently than she is.
Her male opponents' headshots have remained unchanged.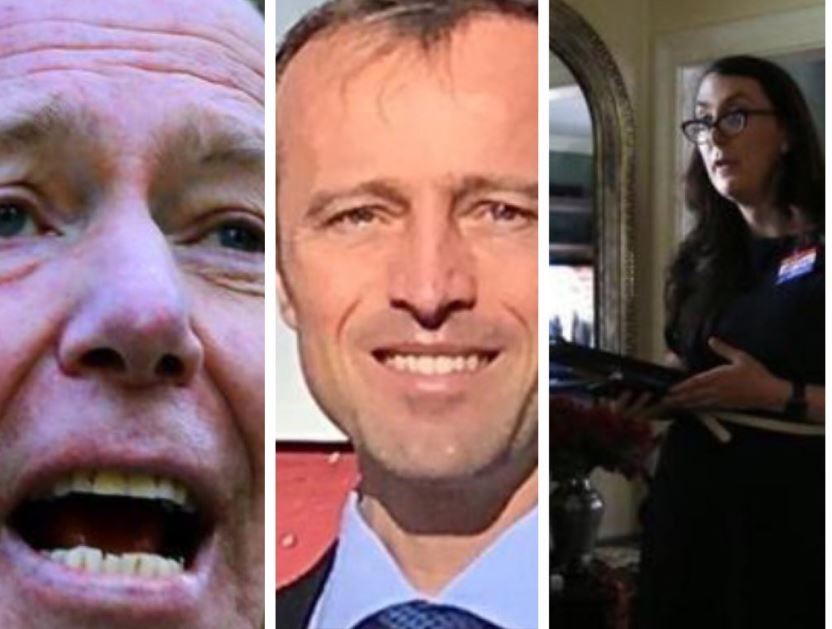 Ironically, Wu had participated in a formal photo shoot for the Globe in conjunction with an earlier story. But rather than using one of those shots, the paper employed more unflattering ones.
The Globe also engaged in a more subtle form of trickery. It initially didn't include Wu's name in the metadata for the story, which is used for search engine optimization (SEO) purposes.
That means if voters Googled Wu's name, they wouldn't find this story about her in the search results. The Globe embedded Lynch's name into the code, however (along with John Kerry's, for some reason).
"That to me is an even more egregious error," Wu said.
She knows of what she speaks. As a programmer, Wu was a vocal advocate for more female representation in the video game industry. That made her a frequent target of harassment during the Gamergate movement.
Wu received frequent rape and death threats, and when her address leaked, she was forced to leave her home. Online trolls even sent her photos of mutilated dogs after her pet died.
Eventually, Wu started a legal defense fund for women targeted by Gamergate. She's also made tech issues a core part of her campaign platform.
While Wu doesn't think the photo flap was malicious on the Globe's part, she said it was evidence of unconscious bias.
"The Boston Globe was very happy to cover the threats on my life during Gamergate," she said. "For them, a woman in danger is better than a woman in office. They've never allowed me to move on."
"As soon as 0(Wu) brought it to our attention, we changed the photo to a more recent picture from her campaign," a Globe spokesperson told Observer. We called her this morning to apologize, explained that an older photo was used, and described the steps we've taken to rectify it. We're sorry for this mistake. Additionally, she raised questions about the meta keywords on the article. These keywords are generated automatically, but we've manually added her name to the code to make sure it appears."
Wu isn't the only female candidate who's been at the whim of photo editors this election cycle.
New York congressional candidate Alexandria Ocasio-Cortez has been the talk of the media since her surprise primary win in June. But different outlets present her in different ways.
Centrist or left-leaning publications like The New York Times have always featured professional, flattering photos of Ocasio-Cortez, even in stories that were critical of her.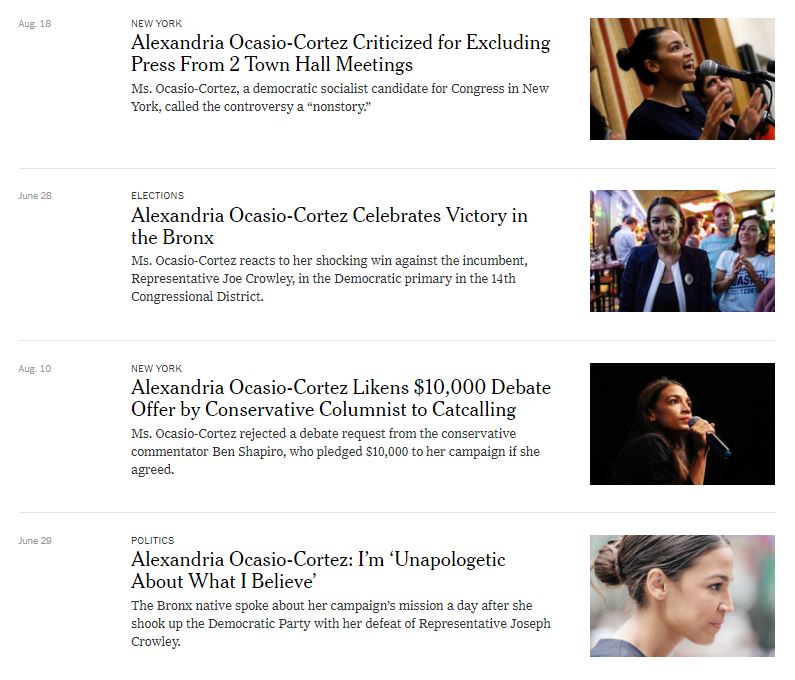 But conservative outlets like The Daily Caller prefer to use screenshots from the candidate's TV appearances, in which her face is almost always contorted in unflattering ways.
Other woman candidates have been subjected to even more vicious trolling.
Last week, hackers attempted to expose Sonoma, Calif., city councilwoman Rachel Hundley by making unflattering pictures of her public. The photos allegedly showed Hundley working at Burning Man and posing in a bra and underwear.
But rather than denying the photos existed or attempting to dispose of them, Hundley fought back at the trolls in a video.
"I cannot be shamed into quitting because I am not ashamed," Hundley said.
Virginia congressional candidate Krystal Ball also acted fast when photos of her with a sex toy at a college costume party became public. She wrote about them for the Huffington Post to beat the haters at their own game.
Wu is similarly committed to beating back her critics, even when those critics work at the Globe photo desk.
"Win or lose, I'm running again in 2020, so I hope the Globe will choose to cover me more fairly," she said.