The never ending, tangled saga that is Brad Pitt and Angelina Jolie's divorce may truly outlive us all. In the time since Jolie filed for divorce in September 2016, Meghan Markle went from a Suits actress to dating Prince Harry, and then got engaged and also had a royal wedding. So if a former Deal or No Deal girl can go from blogging about avocados to Duchess status in this time, why can't Brangelina finalize their divorce?
The newest installment of the soap opera, which thus far has included allegations of child abuse, custody battles and court orders, started just yesterday, when Jolie filed court documents claiming her ex isn't paying enough child support.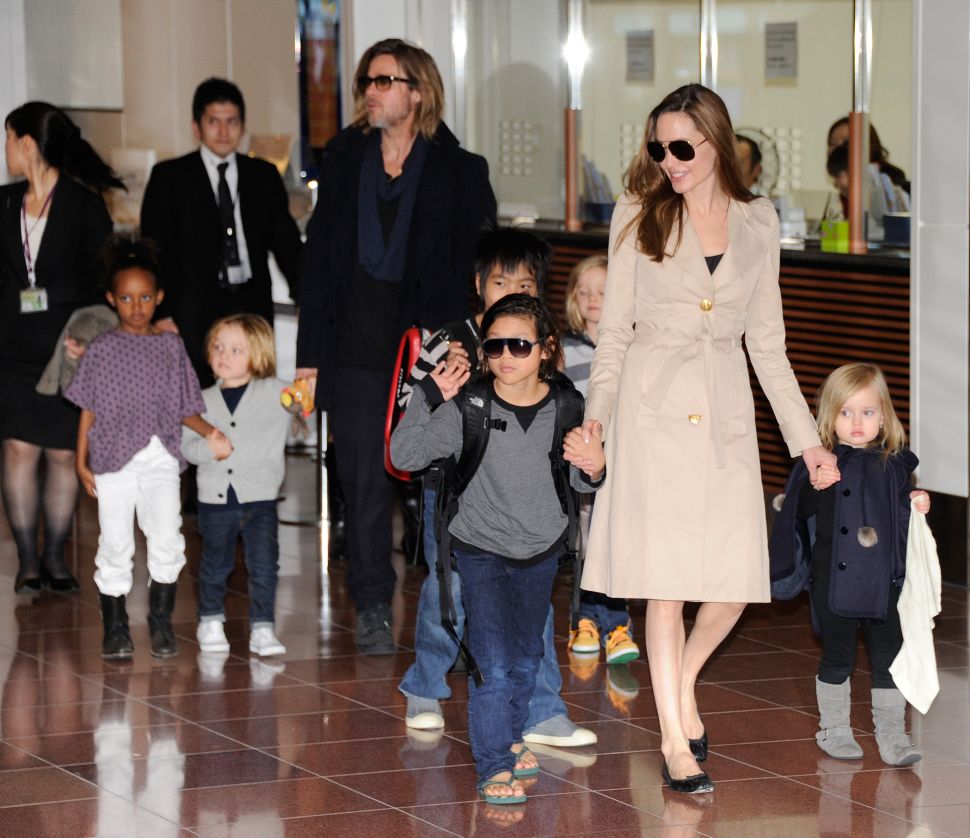 Per the documents, seen by CNN, Jolie alleges Pitt "has a statutory duty to pay child support" and "has paid no meaningful child support since separation" for their six children, Maddox, Pax, Zahara, Shiloh, Vivienne and Knox. The filing also states that the Maleficent actress plans on requesting "retroactive child support."
Pitt is staunchly denying this, as the actor's legal team, including lawyer Lance Spiegel, filed their own briefs today, calling Jolie's accusations "unnecessary," lacking in information and a "thinly-veiled effort to manipulate media coverage," as People noted. The documents allege Pitt loaned Jolie $8 million to help purchase her current home, and that he contributed more than $1.3 million to Jolie and their family's bills.
If this is all true, then it's safe to say Jolie has a very different perception of what constitutes "meaningful" financial support than the rest of the world.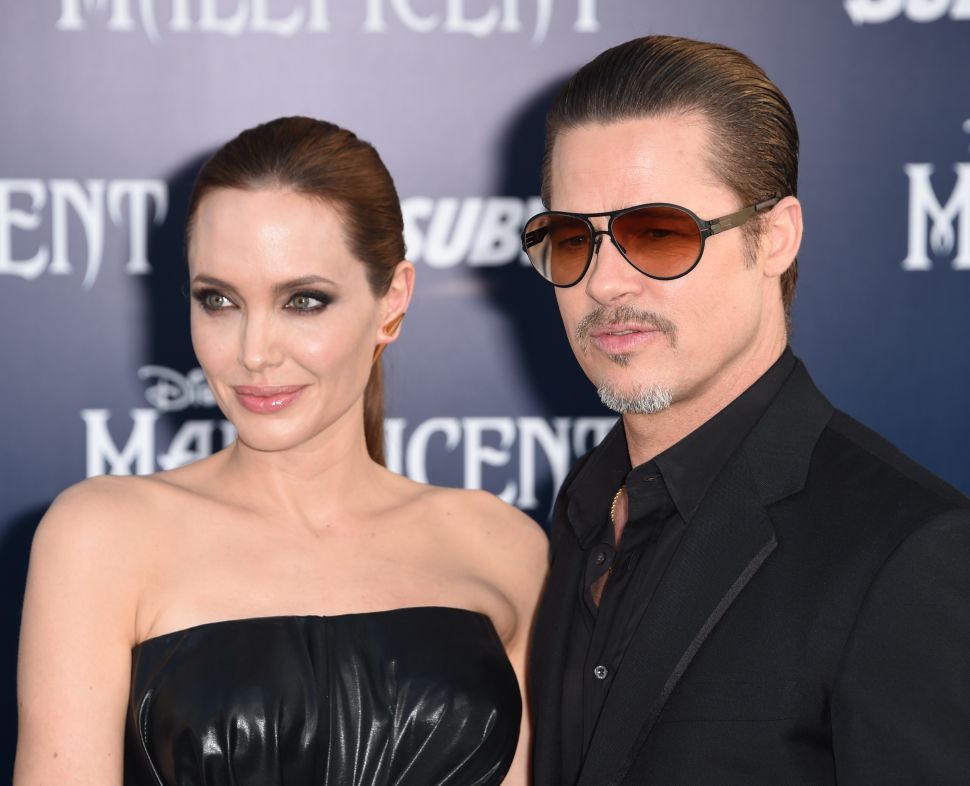 The home in question is likely the 10,000-square-foot Los Feliz mansion Jolie bought for a record-breaking $24.5 million last summer. Known as the Cecil B. DeMille estate, it sits on 2.1 acres, with six bedrooms and 10 bathrooms.
Jolie and her kids were living there by July, but still moving in, as she explained in her Vanity Fair cover story—it was still rather empty at the time, but with lots of white couches (an ambitious choice with six children and dogs) and many a throw pillow.
The home also happens to be relatively close to Pitt's longtime compound in Bronson Canyon. Despite that proximity, Jolie was told to give Pitt more access to their children in June, when a judge ordered her to inform their children that the court "has determined that not having a relationship with their father is harmful," that the kids are safe with Pitt and that it's "critical" to have a healthy relationship with both Pitt and Jolie. The court order included a shared custody schedule.
Alas, while these most recent court filings don't exactly scream "amicable separation," the whole situation could end in the near future, as both Pitt and Jolie's lawyers are claiming their clients want to bifurcate their marital status. This would legally dissolve the marriage while the exes continue to resolve the rest of the separation issues… like custody and child support. That said, the finish line does not seem near.