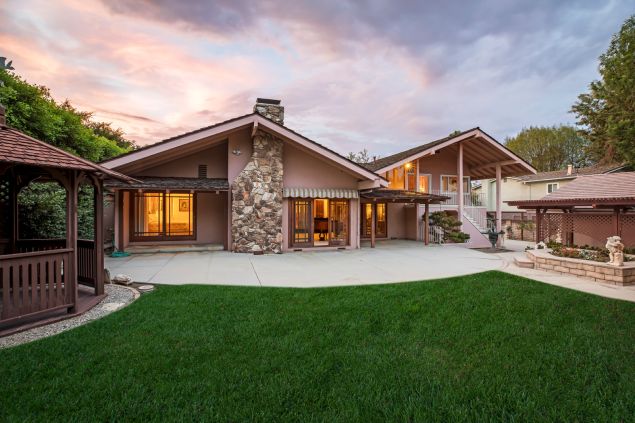 The saga surrounding the Brady Bunch house isn't over just yet. After HGTV became its new owner, Lance Bass declared that he was O.K. with losing his bid on the home, but now it's shaking up the neighborhood.
HGTV paid $3.5 million for the 2,477-square-foot pad, which was used as the exterior of the Brady home in the beloved series, beating out the former 'NSYNC boy-bander and a number of studios. Shortly after it revealed it had the winning bid, David Zaslav, the CEO of its parent company Discovery, disclosed that the network plans to return it to its 1970s state. That includes the interiors, which never resembled the inside of the fictional Brady house.
The renovations also entail potentially adding another 4,000 square feet to the Studio City property, according to Forbes, which also claims the network will likely be gutting the entire place in its steps toward replicating its old aesthetic—which brings us to the situation with the neighbors.
Apparently, HGTV began preproduction on the house earlier this week, with filming notices scattered around the street—a drone was used to capture aerial footage. The project is expected to be part of an HGTV show, and Bass may not have to wave bye, bye, bye to his hopes of seeing the home again, as he's believed to be involved in the upcoming series. However, this development is turning the usually sleepy neighborhood into a total scene, and, per TMZ, the residents aren't thrilled with the street congestion and noise, or with the fact that overeager fans are now infiltrating the locale.
But the irritated denizens of Dilling Street shouldn't get too distressed over the hoopla. TMZ reports that HGTV won't be filming for too long and that it might flip the home to another buyer after shooting is complete. Let's hope it all has a wholesome, family-friendly ending that Mike and Carol would approve of.