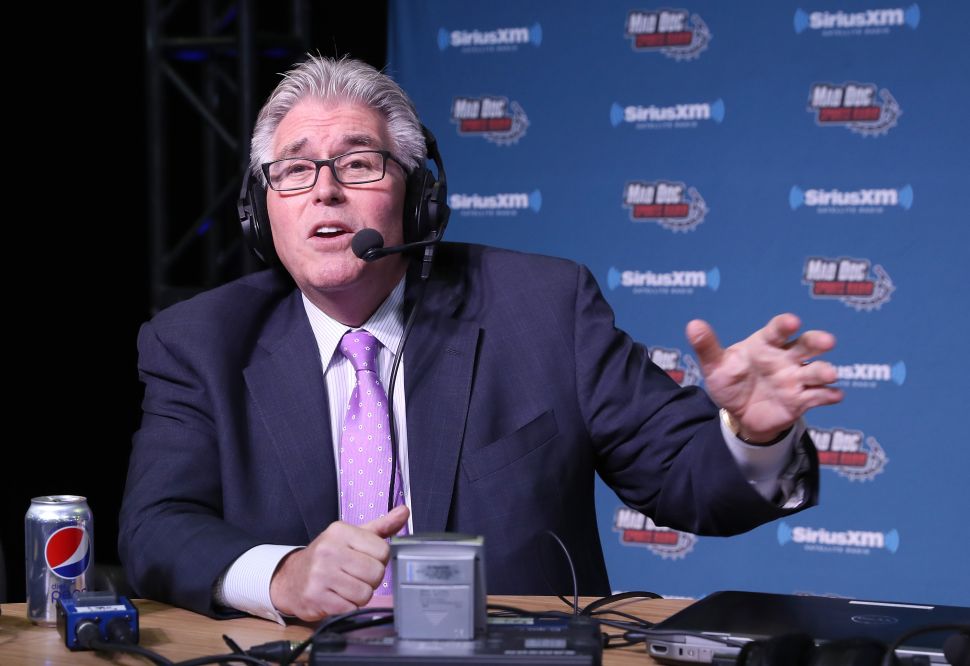 The vortex of pointless celebrity apps has claimed another victim.
New York sports radio legend Mike Francesa unveiled a new mobile resource for his diehard fans this week. The 'Mike's On' (get it?) app will feature a live video simulcast of Francesa's show on weekdays, with bonus weekend editions focused solely on football.
Francesa will also preview and recap sporting events, and provide live commentary on breaking athletic news. Fans can even get discounts on Francesa merchandise. The release doesn't specify what kind of merchandise or how much of a discount—it's pretty light on specifics.
The app is clearly meant to appeal to a very small subsection of sports fans in the New York City metro area. And once Francesa revealed the app's price, that audience got even smaller.
After a two-week free trial, subscriptions to Mike's On will cost $8.99 per month or $98.99 for a year. That's almost $100 for a glorified ESPN or Bleacher Report (both of which have free apps).
Fans on social media accused Francesa of theft and joked they would have to take out a bank loan to afford the content. One person pointed out the app was more expensive than a Netflix subscription.
Francesa shouldn't feel too bad, though. Much bigger stars than him have tried and failed to get fans to pay for "exclusive" content. Here are just a few of them.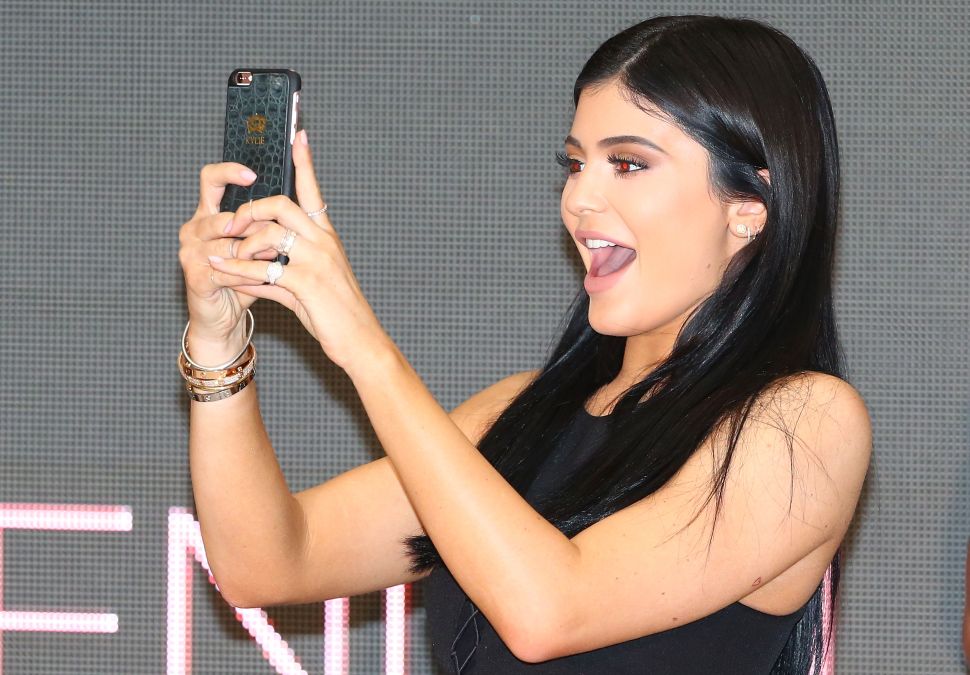 The Kardashians
All five sisters in the reality TV family have their own mobile hotspots for fans. They each cost $2.99 a month and offer fans "fun" and "candid" behind-the-scenes photos and videos.
Kylie Jenner's app is by far the most popular—it got 1.5 million downloads in its first week alone. None of the other sisters got more than 400,000 downloads.
But after the initial burst of popularity, users realized none of these apps were very good. One iTunes user said Kim's app was "eh," while another compared it to "an overbearing mother."
"Really, Khlo, where's the effort?" one person asked about Khloe's.
Buying all five apps would cost $142 a year. But judging from these reviews, no Kardashian fan is that desperate.
Lindsay Lohan
The IAM Lindsay Lohan app is similar to the Kardashian ones in offering "exclusive" content to fans. But in this case the mobile game version is free, while a "premium" website costs $2.99 a month to view.
While the app is technically still available, it's been considered an abject failure since its 2014 launch. The only gaming element involves fans swiping across the screen to earn prizes, which sounds even less fun than Tinder.
"It's the game of a celebrity who does not enjoy or appreciate her fame, and who has no sense of connection to her fans whatsoever," Entertainment Tonight's rave review read.
But the biggest tell of all may be that Lohan rarely promotes the app on social media. Even she knows it's a bust.
Lady Gaga
Mother Monster's Artpop app was tied to her 2013 album of the same name. It uses interactive videos to help users create an "aura" modeled on some facet of Gaga's personality.
Even though the app was free, it had a few too many bugs for most fans. For example, users could only play the Artpop album on the app if they had already purchased it on CD or digitally.
So sadly Gaga's interactive experiment didn't get as much "applause" as her music.
Björk
The singer who wore the most infamous Oscar dress of all time put everything on the line with her 2011 album Biophilia.
The companion app was actually made up of 10 separate apps, one for each song on the album—the total package cost $12.99. They were all contained in one "mother app" that featured narration from David Attenborough. Yes, really.
Each song came with a short animated clip and an explanatory essay. Users could either play a game based on each song, or play the songs themselves using virtual instruments.
It's all a bit much, to say the least. But Björk gonna Björk.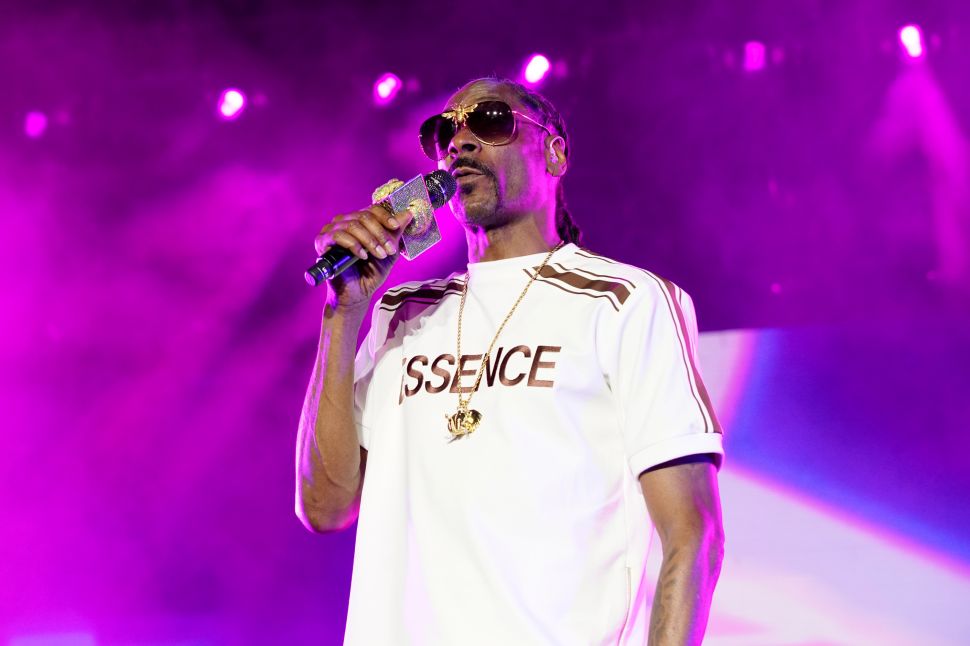 Snoop Dogg
He may now be better known as Martha Stewart's BFF, but Snoop hasn't let go of his stoner past. The Snoopify app lets users accent their selfies with marijuana leaves and rainbow spliffs (that sticker costs $100).
Lots of users fittingly called it "dope." But the app's use of golden chains and black stripper imagery has led to charges of misogyny and cultural appropriation. Not even getting stoned makes that OK.
William Shatner
Anyone who's heard Shatner's cover of "Rocket Man" knows Captain Kirk's got soul.  That comes out in spades in Shatner's $0.99 app Shatoetry.
Users create their own poetry by picking words from a list and then hit the "Shat That" button to hear the actor read their masterpieces. You can even alter the spelling of words to mimic Shatner's trademark cadence.
Jeremy Renner
We've saved the weirdest and most pointless for last. The Arrival star's year-old app is meant only for "superfans," but even if those people do exist the app doesn't offer them much.
It features a few smoldering photos of Renner that can be used as phone wallpaper. There are also two video clips of Renner, one of him on a talk show and another of the actor singing 42 seconds of "House of the Rising Sun."
Finally, fans can buy "stars" to show how much they love Renner. But unless they have a thing for gravelly-voiced classic rock covers, there's nothing here to write home about.
"If you like being abused by Jeremy Renner and the clique of women who monopolize this app, then go for it," one iTunes critic wrote. "I'm glad I've seen his true colors because I won't have to feel bad about never paying him another cent again."