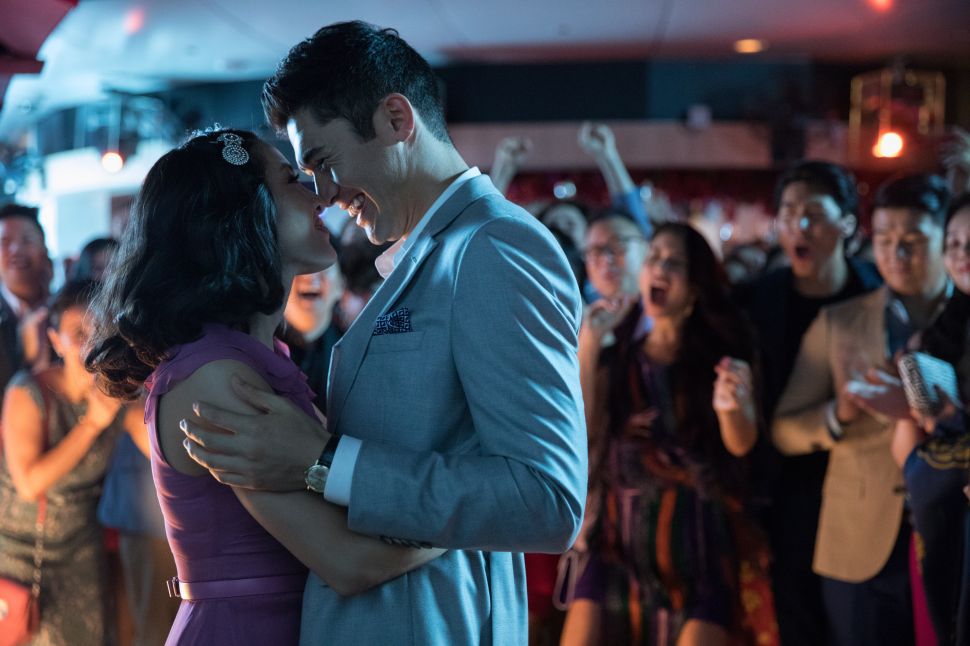 For years, Hollywood has operated under the misguided and provincial assumption that films with nonwhite leads were not as marketable as those with white leads. At the same time, the mid-budget movie—comedies, rom-coms, adult-targeted dramas—have been virtually edged out of the multiplex as franchises become more important to a studio's bottom line.
While the industry has recently taken steps to correct this outmoded thinking, promoting more female- and black-led films, certain demographics remain woefully underserved, and certain key genres continue to disappear from traditional theaters. But Warner Bros.' Crazy Rich Asians—starring Constance Wu, Henry Golding, Michelle Yeoh, Gemma Chan and Awkwafina—is the first mainstream Hollywood release in roughly 25 years to feature a predominantly Asian cast. Directed by Jon M. Chu, the movie is further evidence why studios should embrace inclusiveness, especially in the rom-com arena.
The $30 million–budgeted film opened to $25.2 million over the weekend and $34 million over five days, turning a small profit in less than a week of domestic release. When all is said and done, it could take in more than $100 million in North America. Its immediate success, added to the record-breaking totals accumulated by Black Panther ($700 million domestic), will hopefully serve as a reminder that Hollywood' films should reflect the reality of America.
But it also serves as a shot across the box of Netflix, which seems intent on overtaking the rom-com genre with releases such as June's Set It Up and this month's Like Father. While studios become increasingly risk-averse vis-à-vis ideas not based on established properties, the few rom-coms that do hit theaters seem to be working.
Last year's The Big Sick earned upwards of $56 million in theaters off a $5 million budget in addition to rave reviews; 2016's Bridget Jones's Baby earned nearly $212 million worldwide off a $35 million budget; Amy Schumer's Trainwreck took in $140 million against a $35 million budget. Hell, even 2015's Brooklyn could be described as a dressed-up rom-com, and it became an immediate Oscars contender. That's not to say every entry in this field becomes a hit; the box office is littered with rom-com flops from the past five years. But generally speaking, each project that failed to take off was critically derided, a bad movie that likely wouldn't appeal to audiences regardless of its genre.
Studios have funneled resources away from original romantic comedies amid the current IP-driven arms race, leaving Netflix (NFLX) and other streaming platforms ample room to corner the market. But Crazy Rich Asians and its recent predecessors prove that if you make a solid movie and appeal to a wider demographic, it can still be profitable and garner critical acclaim.
The two lessons learned here? The rom-com isn't dead, it just needs a little push. And a quality movie plus a diverse cast equals money.