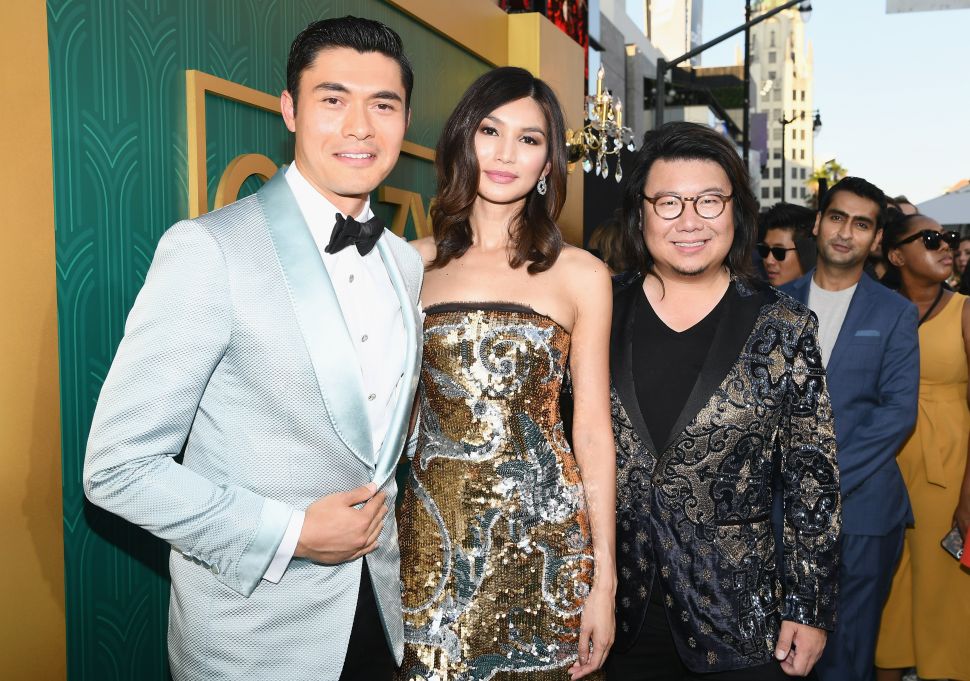 Warner Bros. is reveling in all the box-office and critical goodness that Crazy Rich Asians is generating, and the industry is finally realizing what happens when you put diverse leads in solid movies. But author Kevin Kwan, who wrote the books on which the film and its upcoming sequel are based, is facing some legal trouble.
According to The Straits Times, Kwan is wanted in his native Singapore for defaulting on his national service obligations, which entail a mandatory two years of service in the military. Singapore's defense minister told the outlet, "Mr. Kevin Kwan failed to register for National Service (NS) in 1990, despite notices and letters sent to his overseas address. He also stayed overseas without a valid exit permit."
The penalty for such a crime includes a fine of up to $10,000 (or $7,300 in U.S. dollars) or a prison sentence of up to three years.
Kwan, 44, moved to the United States when he was 11. He previously applied to renounce his Singaporean citizenship sans service, but the government rejected his request and appeal in 1994. In the city-state, all male citizens, as well as second-generation permanent male residents, are required to serve in the military, police force or civil defense force for two years. The practice has been in place since 1967, though many debate its need today, as Singapore has not been engaged in war since it gained independence in 1965.