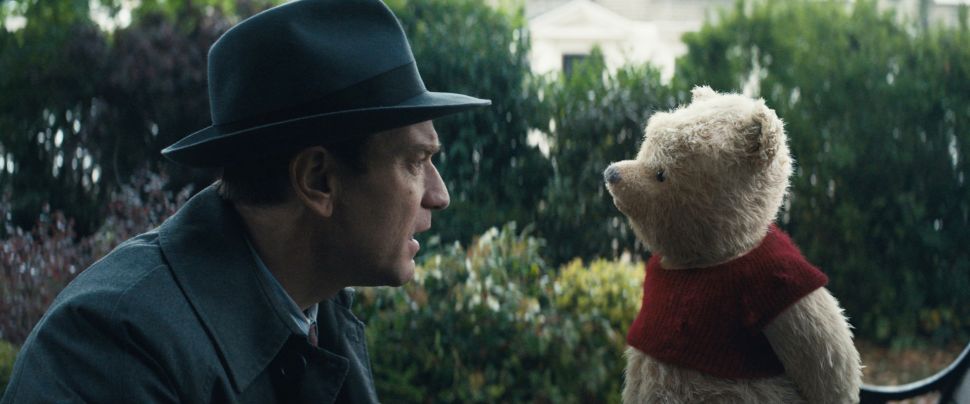 Hey parents, looking for a movie you and your kids can both enjoy while you try desperately and unsuccessfully to hold back tears in front of your family? Well, you're in luck as Disney's Christopher Robin, a live-action reimagining of Winnie the Pooh starring Ewan McGregor as an adult version of the famous character, arrives in theaters this weekend.
Christopher Robin is another entry in Disney's effort to spin its classic animated tales into live-action hits—it's all about valuable name brand properties in Hollywood these days, and Disney is hoarding all of the most popular. With practically a century of classic fairy tales to fall back on, the Mouse House is well-positioned to add another lucrative arm to its filmmaking division. Alice in Wonderland ($1 billion worldwide), Cinderella ($543 million), Maleficent ($758 million), The Jungle Book ($966 million) and Beauty and the Beast ($1.2 billion) have all made that strategy look pretty good thus far.
But beyond Christopher Robin, Disney still has some heavy hitters on the schedule that could dominate the box office. Here are all the live-action reimaginings the studio has planned through 2020.
Dumbo (March 29, 2019)
In 1941, Disney delivered a heartwarming cartoon about a golden-hearted and large-eared circus elephant, and the core tale has stood the test of time (with other elements not aging nearly as gracefully). Next year, director Tim Burton—who helped kick off this new Disney direction with 2010's Alice in Wonderland—will expand on the original story in his live-action remake, introducing a human family to the mix.
"It's a big world," Disney's president of production Sean Bailey said of the script at the time of the movie's announcement.
The film stars Colin Farrell, Michael Keaton and Eva Green.
Aladdin (May 24, 2019)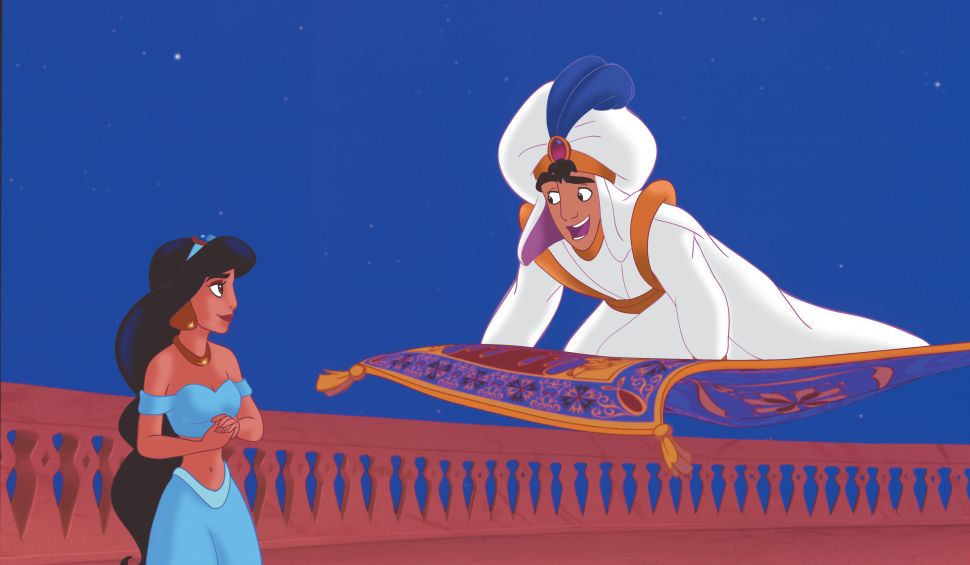 Aladdin is smack dab in the middle of what promises to be one of the greatest summer blockbuster seasons in movie history next year. The 1992 original film was a hit with audiences and critics, even taking home Oscars for Best Score and Best Song (though it didn't land on our Top 10 Disney Songs ranking, sorry). Directed by Guy Ritchie (Sherlock Holmes), Aladdin has put together a diverse cast that includes Mena Massoud (Aladdin), Naomi Scott (Jasmine) and Marwan Kenzari (Jafar).
But one of the most intriguing sub-plots of the new version is how Ritchie plans to replace Robin Williams as Genie, a performance largely considered to be one of the late star's best among a wildly successful and varied career. To do so, Disney went out and got one of the most charismatic names in the industry: Will Smith, who will reportedly hew his take closer to his characters from The Fresh Prince of Bel Air and Hitch, according to Variety. Tough act to follow.
The Lion King (July 19, 2019)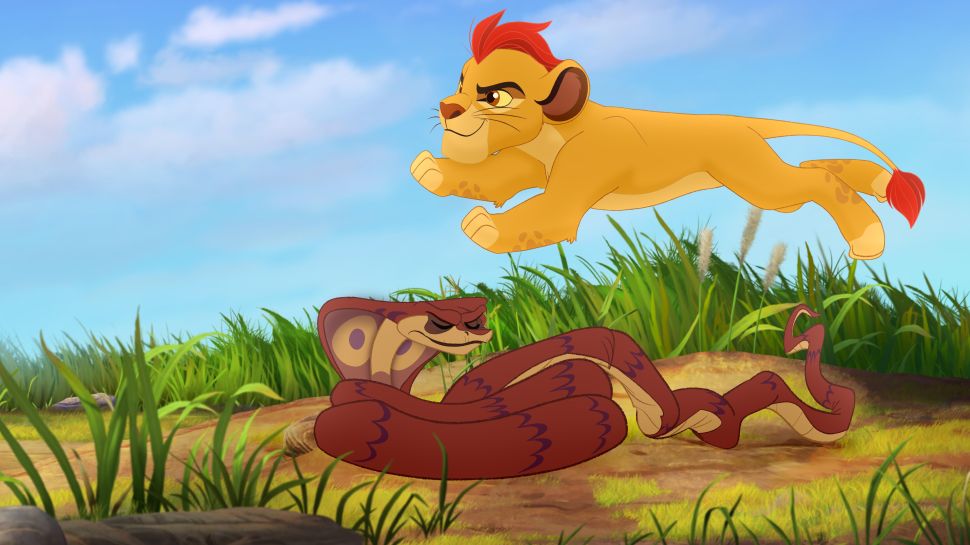 Like much of the rest of the filmgoing world, the idea of remaking such a beloved and iconic classic didn't sit right with me when Disney first announced its plans. But then Jon Favreau's live-action remake began revealing its cast and I. Just. Couldn't. Say. No.
I mean, look at this collection of talent:
Donald Glover, Beyonce, Chiwetel Ejiofar, John Oliver, Seth Rogen… The studio even got James Earl Jones, the original voice of Mufasa, to return. Plus, Beyonce and Elton John—who crushed it on the original's score—are working on a new original song for the film. How can you not get excited for this?
Mulan (March 21, 2020)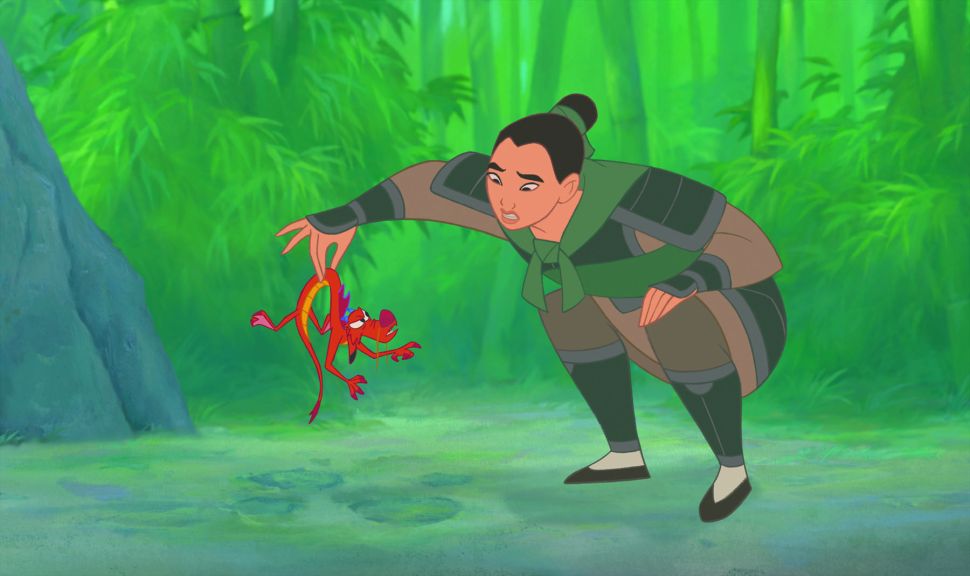 Not that you didn't know already—because, honestly, if you haven't seen the original then what is wrong with you?—but Mulan is loosely based on a Chinese legend and follows Hua Mulan, a young woman who disguises herself as a man so that she can take the place of her elderly father in a military draft during the fifth century.
Chinese actress Liu Yifei, who is also known as Crystal Liu, has been cast as the titular lead, following a search that spanned five continents and nearly 1,000 candidates. One of the requirements was that the actress must possess martial arts skills and a command of the English language. Well Liu, who Western audiences may know from Jet Li and Jackie Chan's The Forbidden Kingdom (2008), fits the criteria and brings quality acting chops to the table as well. The cast also includes Donnie Yen (Rogue One: A Star Wars Story), Jason Scott Lee (Crouching Tiger, Hidden Dragon: Sword of Destiny) and Jet Li (The Expendables 3).
Sadly, director Niki Caro (The Zookeeper's Wife) has said that her Mulan will not be a musical, which immediately sounds disappointing upon first hearing it. But once you hear her idea for the alternative, it actually sounds pretty badass.
"It's a big, girly martial arts epic," Caro told Moviefone. "It will be extremely muscular and thrilling and entertaining and moving."