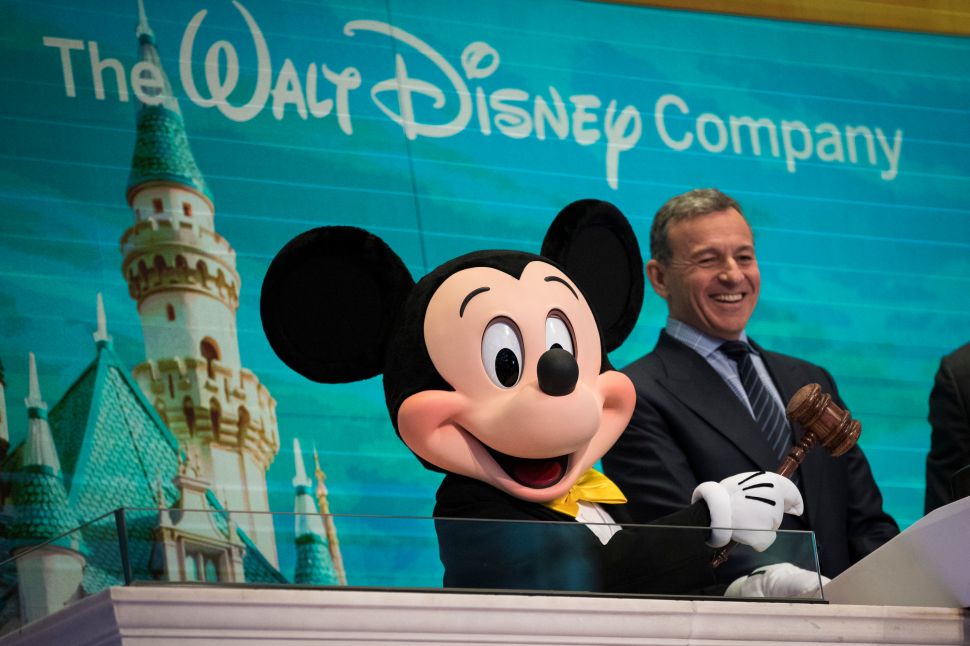 Disney (DIS), where dreams come true just as long as stock prices surge, is set to enter the competitive battleground of streaming in late 2019 when the conglomerate launches its own standalone service. While we've known for awhile that this will eventually lead to the Mouse House pulling all of its Marvel content from Netflix (NFLX), we haven't really known much else about the streaming service. But on Tuesday night, Disney CEO Bob Iger provided a bit more clarity on the ambitious endeavor.
In late 2017, Iger reassured fans concerned with the rising costs of the growing bundle of streaming services that the company's new offering would be less expensive than Netflix to start off as its library would be considerably smaller. But that doesn't mean there aren't some high-profile films and shows en route.
In addition to existing brands such as Pixar, Marvel and Lucasfilm (Star Wars films released before 2019 will remain on their existing platforms due to previous licensing deals), the Disney streamer will house original content made directly for the service and upcoming Disney theatrical releases.
Potential customers can expect upcoming features such as Dumbo, Captain Marvel and Avengers 4 to become available on the streamer, as well as exclusive content such as the Anna Kendrick-led Noelle, a live-action Star Wars TV series (plus a return of the popular animated series Star Wars: The Clone Wars), an adaptation of child detective story Timmy Failure from Tom McCarthy (Spotlight) and more. Disney's looming purchase of FOX (FOXA) will also contribute to the streaming service with NatGeo content and more making its way onto the platform. So you got options.
"Our first priority is going to be reaching our core Disney fan," Iger said, according to Variety.
That sentiment will be supported by Disney's family-friendly content earmarked for the streamer, while most of its more adult-skewing fare—much of which will be coming from Fox—will be headed to Hulu as the Mouse House takes a controlling ownership stake in the streamer post-merger. Despite the popular titles Disney is set to roll out, including shows based off of Monster Inc. and High School Musical, Iger stressed that this is a long-term process.
"We want to walk before we run when it comes to volume of content," he said. "…We have to put enough on to make sense from a price-to-value relationship perspective."
Linear television continues to lose viewers to cord-cutting, while domestic movie theater ticket sales have been on a steady decline since 2002. Disney's purchase of Fox and development of its own streaming service is largely designed to enable it to better compete with Netflix and other online content distributors while planting a firm foot in the future of entertainment.
Viewing habits of customers are changing, and Disney is prepared to change with it. Doing so offers yet another deep-pocketed alternative to traditional entertainment in the eyes of top-tier talent. (If Netflix can scoop up Ryan Murphy, Shonda Rhimes and Martin Scorsese, what does Iger have up his sleeve?) This monumental change also bodes well for more niche offerings such as prestige movie studio Fox Searchlight and the stellar basic cable network FX, both of which Iger said Disney plans to invest in further.