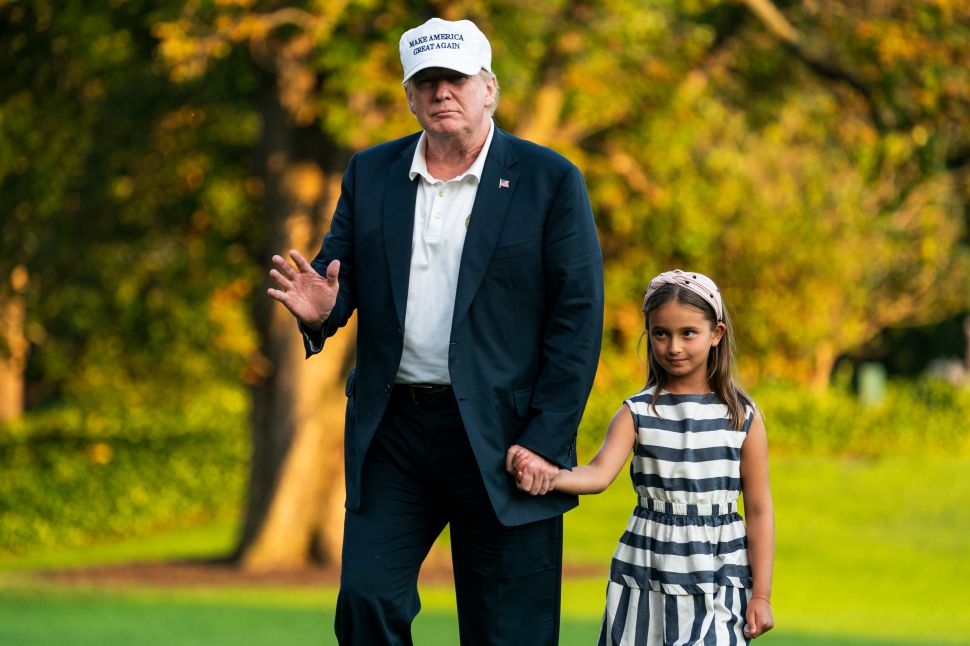 President Donald Trump loves Fox News, on air and on Instagram. A CNN analysis found that 24 percent of Trump's photos and videos (or 85 of 358 posts) in the past three months have been Fox News reposts.
Trump's Instagram likely isn't run by the man himself—the photo captions are much more reserved than the president's tweets. Given the large amount of Fox shares, however, it's clear Trump's social media staff drank the presidential Kool-Aid.
The Trump-Fox feedback loop has been well-documented, and some outlets have even referred to Fox as Trump's "state media."
But Trump's Instagram page can't be all Fox News, no matter how much he may want it that way. So what exactly is contained in the 273 non-Fox posts?
Trump's account has actually shared content from other news outlets, including six reposts from ABC News. That's a far cry from Fox's 85 photos, but still notable in an age where the president says 80 percent of media are "the enemy of the people."
A lot of posts that originate from the White House are generically "presidential" photos (albeit with more exclamation points) in which Trump meets with governors, foreign dignitaries or a freed Venezuelan hostage.
But Trump also never misses a chance to trash his political opponents like Barack Obama, Hillary Clinton or Chuck Schumer with mocking vidoes.
Then there are the random travel shots. Trump's team often posts pictures in cities where he attends events or holds rallies, but the angles on many of these photos are odd. For example, there was this this cockeyed view of New York City during Fleet Week.
And in this photo, the Statue of Liberty is barely visible behind Trump's helicopter.
Sometimes Trump's team gets extra artsy, posting filtered shots.
There are even themed photo series, such as "500 Days of American Greatness."
On the flip side, some photos are really lazy. For example, when one of the few Trump-friendly media outlets publishes a positive editorial, the president's team reprints it in full.
The saddest pictures, however, are when Trump acts like a family man. For example, Donald Trump Jr. often shares "relatable" photos that the president reposts.
But these shots often have so much glare that they look even more staged than usual.
And in other cases (as with Trump's grandchildren) the young kids often look like they're being held hostage.
While the photos may leave something to be desired, the formatting is at least uniform. That's a big change from the beginning of Trump's presidency, when his social media team superimposed tweets on photos of the White House. It may have made their job easier, but it was very ugly to look at.
So while Trump's presidency may be a mess, at least his Instagram isn't anymore.