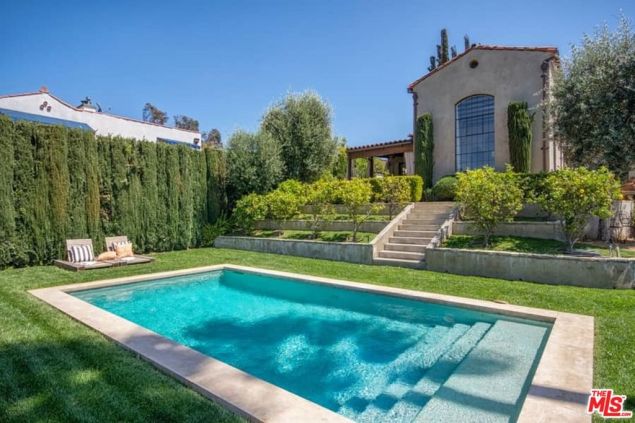 There's no revolving door of doctors coming in and out, but Ellen Pompeo's Hollywood Hills house easily beats Seattle when it comes to weather.
And now, Pompeo is offloading the Los Angeles home for $2.77 million, a mere three months after listing it for sale. It's a touch under the $2.8 million that Pompeo and her husband, Chris Ivery, were hoping for, but considering Pompeo recently signed a $20 million a year deal for her role Grey's Anatomy, the minor discount they gave the new owner can't be hurting that much.
It's also more than twice the $1.3 million Pompeo and Ivery paid for the Spanish-style villa back in 2005, which is the year she first appeared as Meredith Grey in the Shonda Rhimes series.
The 2,456-square-foot house is comprised of two bedrooms and two bathrooms—not enough room to take in a class of medical interns, but oh well! It also probably would have been a tad cramped for Pompeo and Ivery, who now have three children. The couple hasn't actually resided in this home for a while, as their main house is an 8,000-square-foot mansion in the Laughlin Park area of Los Feliz—playing a doctor for 15 seasons really does pay off.
A two-story living room is the centerpiece of this newly sold Whitley Heights home, with a massive fireplace, airy windows and ornate iron details. The kitchen features terra cotta floors, and is adjacent to a separate full dining room and a media room. Outside, stone stairs lead down to the pool, positioned in the center of a grassy lawn that provides plenty of room to dance it out.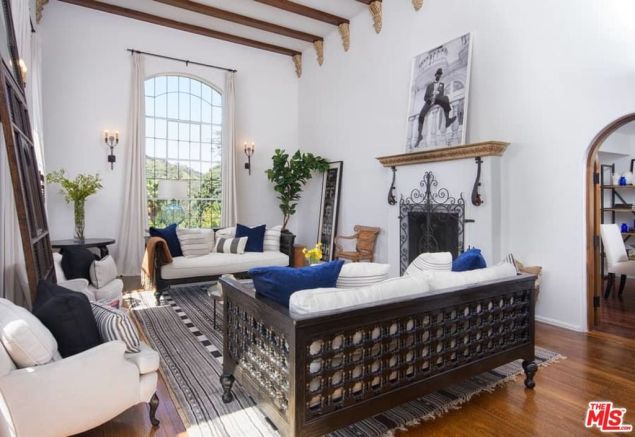 Even though McDreamy (RIP but also how were those names a thing?) didn't build this house in the Seattle woods, there are other feathers like lots of period details, including wood ceiling beams and arched windows, as well as a saltwater pool outside.
Pompeo is keeping herself busy even in the Grey's offseason, at least when it comes to her real estate portfolio—or now, lack thereof. This is the third house she's tried to part with in the last year; she sold her other Hollywood Hills home (for over ask) last December. Quite the selling spree.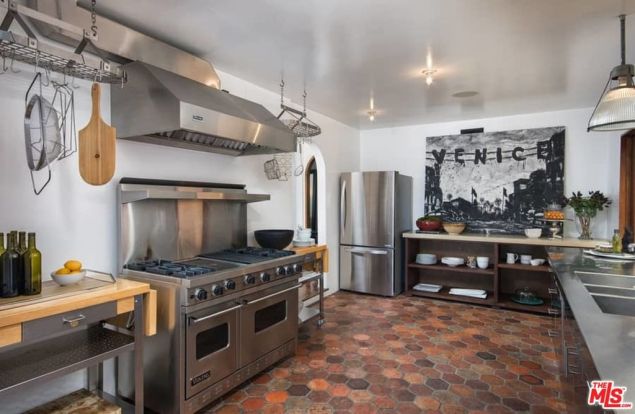 Alas, while she's had success on the West Coast, Pompeo is still struggling to locate a buyer for her Sag Harbor spread, which has been lingering on the sales market for nearly a year—Pompeo and Ivery have since sliced the price down from $3.8 million to $3.5 million, but that hasn't helped thus far. Perhaps throwing in Meredith Grey's Anatomy Jane doll would speed up the process.