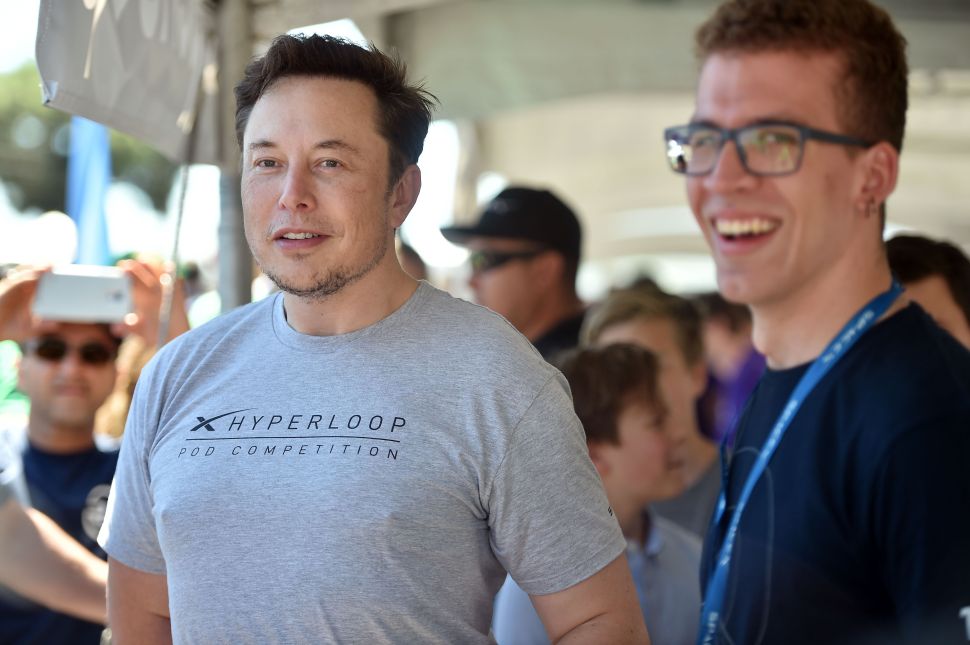 It's not often the entire internet has the requisite attention span for a longread. But a story in the literary magazine n+1 is making waves thanks to its perspectives on global warming, Silicon Valley tech culture and the toxic influence of Elon Musk.
Christina Nichol's "An Account of My Hut" was published online this week. It's an expanded version of her earlier essay in The Guardian.
Set against the backdrop of the California wildfires, the story follows Nichol's attempts to live more sustainably. She joins a climate change collective with vaguely defined goals, such as phasing out the internal combustion engine by 2030.
One rule of the commune is that residents must mention global warming as much as possible in the outside world. So Nichol purposely bumps into a stranger's shopping cart at the grocery store and says "Sorry, I was just so distracted thinking about climate change."
That's not the only way Nichol and her boyfriend Bongjun (whose last name is never given) struggle to reconcile hippie-dippie commune culture with the disruption of Silicon Valley.
Early in their saga, the couple considers buying a former pot farm. Bongjun thinks Nichol will like it because it has a "grow room."
"But I'm not interested in growing marijuana," she says.
"I thought it was a place where Californians go to meditate, and, you know, grow," Bongjun replies.
Their real estate troubles continue when another seller asks them to write a love letter to her house. The couple must pledge to use biodegradable ingredients and eat native plants, among other green edicts.
"Those people need to cut the cord," Bongjun says. "It's a house, for God's sake."
Given that Bongjun works for an unnamed scientific research firm, his reluctance to fully embrace the green mindset isn't surprising. It also leads to a truly bizarre argument with Nichol. When Bongjun brings some electronics home from work, Nichol snaps that he should "get out of the Silicon Valley rat race and dedicate yourself to transitioning to a green economy."
"We have to treat climate change like we are fighting World War II," she says. "Internalize that we are the first generation to see the effects of climate change and the last generation to be able to do anything about it."
Nichol makes a good point, but even she admits that threatening the end of the world isn't the best approach. She claims the heat from the wildfires is going to her head. That excuse is a little hard to take. But it's nothing compared to the most viral part of her piece, which takes place at a family picnic.
One of Nichol's male relatives who works in tech mansplains to her that climate change actually isn't that big a deal.
"Technology will take care of everything," he says. "If the Earth goes, we'll just live in spaceships. We'll have 3D printers to print our food. We'll be eating lab meat. One cow will feed us all. We'll just rearrange atoms to create water or oxygen. Elon Musk."
That word salad is so genuinely impressive that it's hard to know where to begin. Somehow this guy thinks 3D-printed food and a genetically modified cow will solve problems in space that humans could never solve on Earth.
Even worse, he uses "Elon Musk" as a full sentence. It's like he's praying to the almighty god of brogrammers.
Not surprisingly, this section of the article generated the most online chatter.
Budding climate warrior Nichol should slip her tech bro relative a science book before he drinks even more of Musk's Kool-Aid.