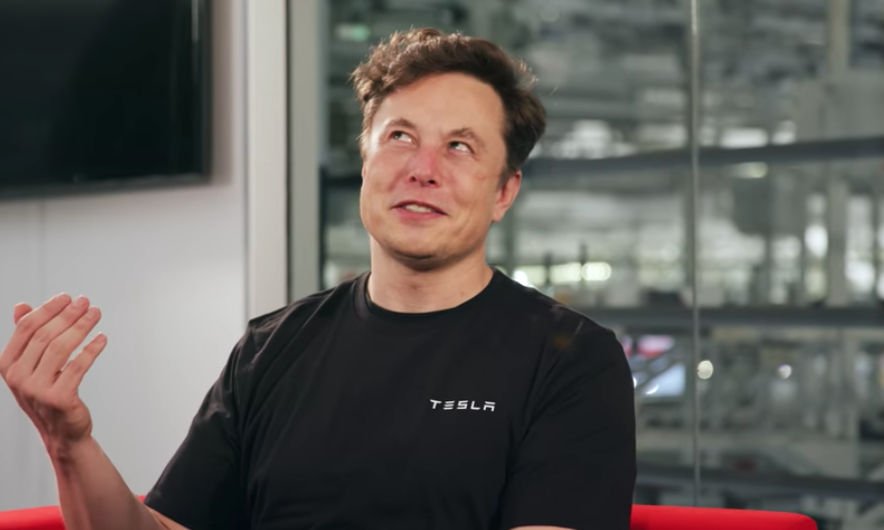 How is Elon Musk doing? Well, it depends where you get your news about him.
The widely shared interview last week between him and The New York Times would certainly make you think that the Tesla CEO is on the verge of collapse amid mounting pressure from increasing Model 3 production, finding money to take Tesla private, and his endless fight with Tesla critics. 
According to the Times' 1,900-word narration headlined "Elon Musk Details 'Excruciating' Personal Toll of Tesla Turmoil," Musk "choked up multiple times" during the hour-long interview; he was "overcome by emotion" when speaking about once not leaving the Tesla factory for three or four days; and he "alternated between laughter and tears" as he recounted the rest of "the most difficult and painful year" of his career, highlighted by depressing moments like spending the entire 24 hours of his 47th birthday at work, rushing in and out of his brother's wedding (so he could get back to work) and regularly working 120-hour weeks for the past few months—to the point where his physical health had his friends concerned.
In stark contrast to the Times' depiction, though, just a day before the newspaper interview, Musk gave an on-camera interview to a YouTube star, in which he appeared anything but tormented.
The person who interviewed Musk was Marques Brownlee, a 24-year-old YouTube host best known by his show name "MKBHD," which is focused on reviewing consumer electronics and cars. The channel has 6.6 million subscribers and over one billion accumulative views.
Throughout the 18-minute talk with Brownlee and a 15-minute mini tour of the Tesla factory on the same day, Musk appeared calm, lighthearted and attentively engaged in the conversation. He talked proudly about the various models Tesla has made and will make in the near future while frankly admitting that manufacturing cars is an "insanely competitive" business.
To be fair, Brownlee gave Musk a lot of easy questions. While the Times reporters grilled Musk over boiling controversies around Tesla and himself, like the chain reaction caused by his taking-Tesla-private tweet on August 7 and whether he would ever consider hiring a No. 2 for Tesla to help him, Brownlee gave Musk plenty of room to talk about what he was actually happy to comment on—such as Model 3's "track mode" (a feature to open up advanced control settings of the car), whether a 6'4″ man can fit in a Roadster, what features Musk envisions in future Tesla cars, and how the robots work on Tesla's assembly lines.
Not to mention that Musk was surrounded by a room of Tesla enthusiasts. (Brownlee drives a Roadster, and two of his production staff members at the interview were waiting for their Model 3.) 
It's debatable how much sense it makes to compare an interview on a consumer electronics YouTube channel to a New York Times business story side-by-side. And yet, it's worth noting that the side of Elon Musk shown in Brownlee's interview is far more consistent with the public persona Musk has constructed for himself than what the Times story depicted.
Compared to his company's image, external controversies or his personal history, Musk has always been more interested in tangible things that his companies are building.
"A lot of people don't realize that I [spent most of the time] in the factory, design and engineering meetings, or production. That's like 80 percent to 90 percent of my time," he told Brownlee in last week's interview.
Ever since his ventures attracted mainstream attention, Musk has made similar clarifications about how he spends his time over and over in media interviews, as well as on his Twitter page. A former Tesla employee recently told Observer that Musk was "very hands-on" in the day-to-day operations at every branch of Tesla.
In the Times interview, Musk said the last time he took a vacation was in 2001, when he was bedridden with malaria.