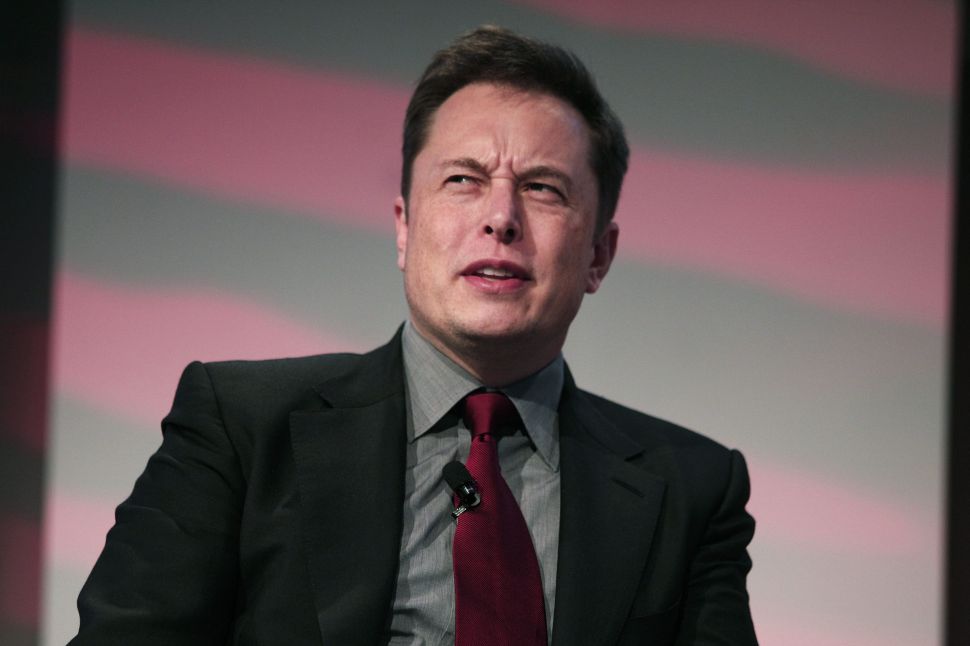 If you compare Tesla's stock price movement in the past 48 hours with its latest quarterly earnings, it's unbelievable that Tesla's total loss accumulated over the past three months ($717 million) was offset in one afternoon by a short tweet from CEO Elon Musk—at least on paper it was.
"[I] am considering taking Tesla private at $420. Funding secured," Musk tweeted on Tuesday. And Tesla's market value soared by $900 million in a matter of hours.
Some people took it as a joke, but most people believed him.
"As surprising to us as these developments are, and as lacking as the statements are in any details regarding who is expected to provide the required amount of financing and on what terms, they are nevertheless declarative statements from the CEO of a public company which we feel should be considered seriously," JPMorgan Chase said in a note to investors on Wednesday.
But, what if he was joking? Is it legal for the CEO of a $65 billion public company to casually make announcements like that on his personal Twitter account?
Surprisingly, the SEC is perfectly fine with it.
In a 2013 report, the SEC made it clear that companies can announce key business information (including plans to take a public company private) on sites like Facebook or Twitter as long as investors are aware of which platform will be used to disseminate such information. The rule was an extension to a 2008 SEC ruling that allowed public companies to make important announcements to investors.
However, it was the "fund secured" part of Musk's Tuesday tweet that could get him in trouble. If the money he claimed to have doesn't follow as Tesla's privatization takes shape, he might face civil or criminal charges for manipulating Tesla stock price by spreading misleading information to investors.
The SEC declined to comment on Musk's Tuesday tweet and possible future actions against him or Tesla.
Musk's proposal to buy out Tesla shares at $420 per share could put the total buyout at around $72 billion. So far, there's no clear clues as to where the money will come from.
In a statement yesterday, Tesla's board said they weren't aware of Musk's intention until last week. No banks on Wall Street seemed to have been notified about a potential deal, either.
In Musk's ideal world, instead of requiring $72 billion in cash, Tesla will be taken private by transferring all current shareholders' stake into a private fund. However, that plan is bound to hit more than just a few hurdles. Under SEC rules, the majority of Tesla shares are not allowed to be restructured into a private vehicle.