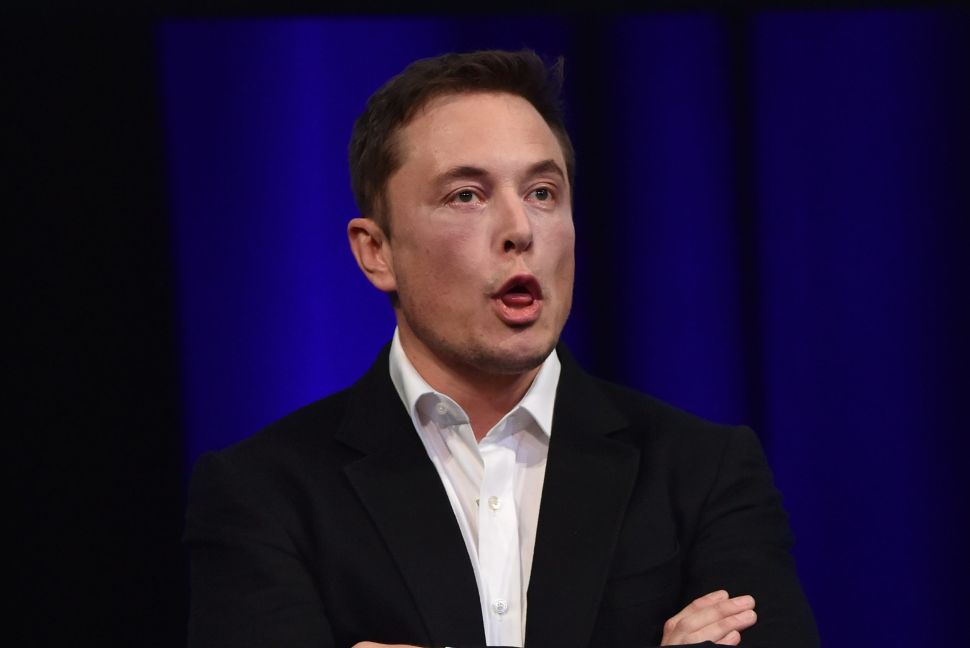 Tesla (TSLA) posted a record quarterly loss of $718 million for the April-June period on Wednesday, but that didn't stop Tesla shares from soaring by nearly 10 percent in the hours following CEO Elon Musk's call with investors.
Tesla's second-quarter loss was worse than what Wall Street expected and more than doubled that of the same period last year, in part due to nearly $200 million in one-time cost items like building a third production line for the Model 3, but Musk assured investors that the company is on track to turn a profit by the end of the next quarter.
He also managed to pull his good manners together throughout the earnings call, and even apologized for calling analysts' questions "boring" and "boneheaded" during Tesla's last quarterly call.
Wall Street's reactions to Tesla's Q2 results were overwhelmingly positive.
Goldman Sachs said in a note that the company "may have turned the corner on its historical operational mis-execution… they have learned from past experiences and expect to improve capital efficiency at new plants going forward."
Oppenheimer said Tesla has "reached a critical inflection point in its development," praising its growing sales ($4 billion in the second quarter, 43 percent higher than the same period last year) and slowing cash burning (Tesla ended Q2 with $2.2 billion of cash on hand).
Most of Tesla's sales growth in the second quarter was attributed to ramped-up production of Model 3 vehicles and deliveries. And yet, how long Elon Musk can sustain the demand and production of Model 3 remains the largest uncertainty for investors.
Goldman Sachs maintained that, given the unclear prospect of Model 3 sales, Tesla stock is currently over-valued, while Oppenheimer was more optimistic, arguing that the "gross margin performance on Model 3 will carry the stock over the next 12+ months," despite production risks.
During Wednesday's call, Musk said Tesla had hit Model 3's weekly production goal of 5,000 vehicles multiple times since the target was first met in the last week of June. He went on to say that Tesla now aims to produce 6,000 Model 3 vehicles per week by the end of August and to raise that target further in the following quarter until reaching 10,000 vehicles per week sometime in 2019.
The encouraging mood around Musk and his investors yesterday was a stark contrast to the many backlashes Tesla has yet to resolve with its former employees.
Last month, Martin Tripp, a former Tesla employee who was fired in June and sued by the company for stealing company secrets, filed a complaint with the SEC, alleging that Tesla had overstated Model 3's weekly production number by up to 44 percent during his time there.
Tripp's lawyer said that the SEC is currently investigating the complaint, but cases of this sort could take a long time to close.
In the meantime, Tripp is raising money to cover his defense cost in the Tesla lawsuit against him. His Go Fund Me campaign has raised $16,000 so far.
Last week, Tesla was sued by three former employees of SolarCity (acquired by Tesla in 2016) for discrimination, sexual harassment and wrongful termination.