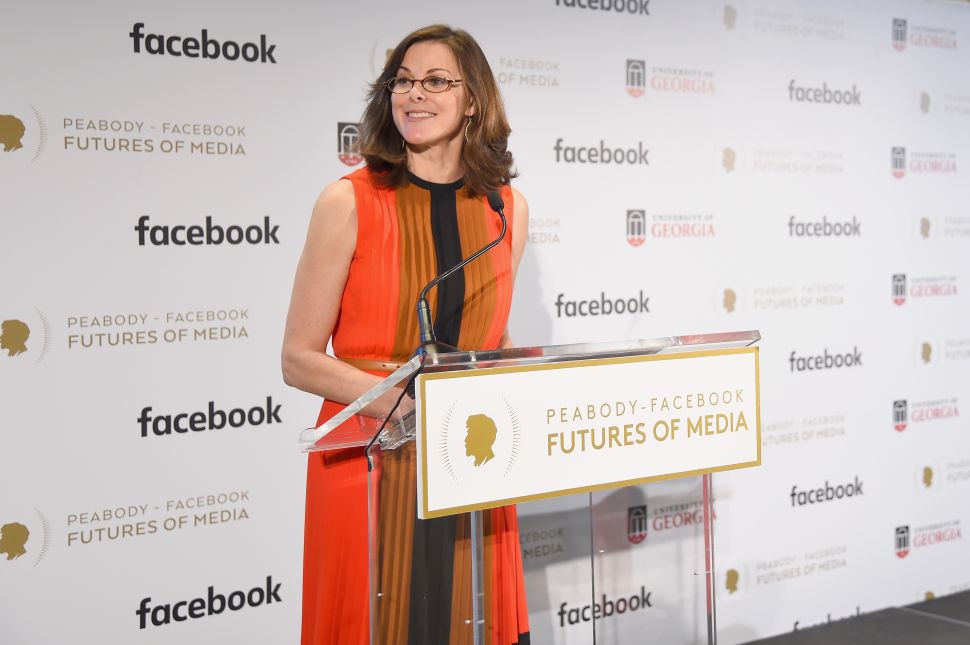 Campbell Brown just sent Australian media to the burn unit.
Facebook's global head of news partnerships told a group of media executives Down Under that she could help them revitalize journalism. But she also allegedly said their sites would end up dead without the social network's help.
"In a few years… I'll be holding hands with your dying business like in a hospice," Brown (a veteran of CNN and NBC) allegedly said.
The remarks came during a four-hour off the record meeting with 20 broadcasters and publishers.
Multiple British and Australian media outlets confirmed the comments, first reported by The Australian (which cited five sources present at the summit).
Brown also reportedly said that Facebook CEO Mark Zuckerberg "doesn't care about publishers," even though many news sites have seen traffic drop since the social media site began prioritizing posts from friends and family members over news stories.
Zuckerberg "is giving me a lot of leeway and concessions to make these changes," Brown said. "We are not interested in talking to you about your traffic and referrals anymore. That is the old world and there is no going back—Mark wouldn't agree to that."
Brown has made less pointed versions of this statement before. She said in February that news traffic on social media will inherently fluctuate given "the nature of what Facebook is."
The confusion over Brown's latest comments would undoubtedly be cleared up if Facebook released a transcript of the meeting.
But the company has no plans to do that. In a statement to Observer, a spokesperson simply said the quotes were "inaccurate" and "taken out of context."
Brown also vehemently denied the comments.
"These quotes are simply not accurate and don't reflect the discussion we had in the meeting," she said in a statement to Observer. "Our goal at Facebook—what the team works on every day with publishers and reporters around the world—is to help journalism succeed and thrive, both on our platform and off. That means a new focus on building sustainable business models, and that's what the discussion was about."
This scandal comes as Facebook faces a moment of reckoning about fake news and false advertising. Brown was actually hired last year to fix this problem and build better relationships with news outlets after the 2016 election.
But not much has changed: she and other company executives still claim it's not their job to be "the arbiters of truth."
That may be true, but it's also not their job to insult the people who bring that truth to readers. Brown would do well to remember that.