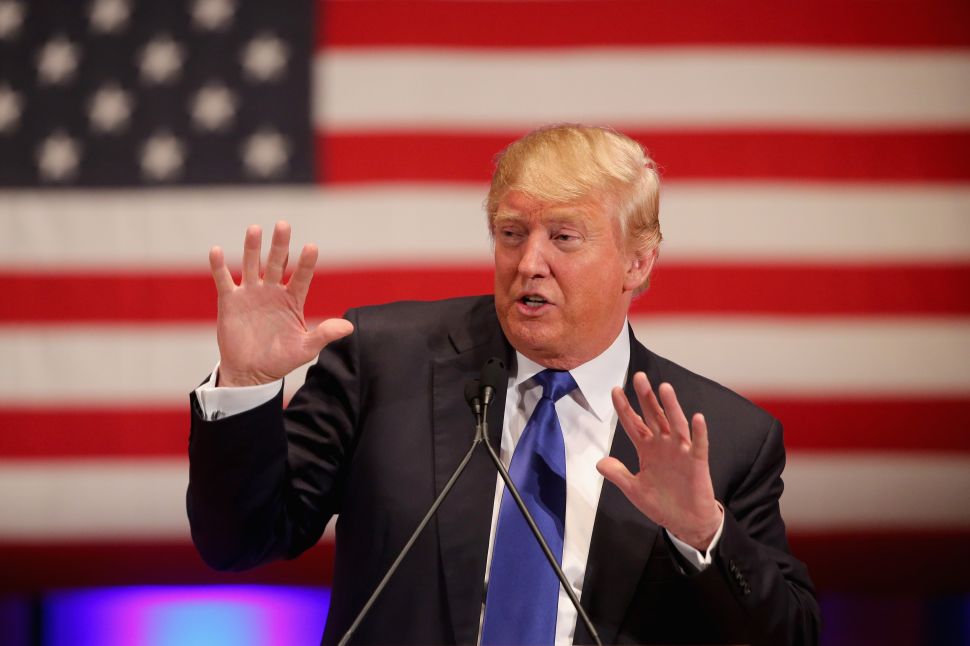 President Donald Trump may hate Google, but he needs its ad reach.
According to the company's Transparency Report, Trump's Make America Great Again Committee has spent over $720,000 on political ads since June 1.
That makes him the second biggest political spender on Google, behind only Karl Rove's One Nation committee ($1.1 million). Other politicians who drop top dollar on Google ads include Rick Scott ($599,000), Beto O'Rourke ($342,000) and Ron DeSantis ($175,000).
The MAGA Committee's Google cash goes almost entirely to YouTube ads. Trump has bought over 1,300 video spots in the last three months, with messages like "Tell Congress You Want the Wall!" The ads got about 13.4 million impressions in total.
Facebook is another of Trump's frequent punching bags, but he drops big money on ads there too. A recent New York University study found the president was Facebook's top political advertiser.
His reelection campaign spent $274,000 on social media ads between May and July. Planned Parenthood was a distant second, spending $188,000 on Facebook.
Trump's 9,500 ads got about 37 million impressions.
"Stand with me and protect our borders from the liberal mob calling for the end of ICE," a sample ad read.
It may seem surprising that Trump pumps so much money into tech and social media ads while openly denigrating the companies themselves. But in reality, he doesn't have many other options.
Old fashioned advertising methods like billboards, mailers and yard signs are still part of political campaigns—in fact, during the 2016 election, candidates spent $6.4 billion on them.
But in most cases, those ad blitzes amount to a lot of effort (and money) spent with very little payoff.
The United States Postal Service offers personalized Political Direct Mail postcards that can be microtargeted to specific genders and household incomes. It also provides a resource called Every Door Direct Mail, which allows candidates to send flyers to entire routes rather than having to find individual addresses.
At first glance, this method seems pretty economical—mailers cost only $0.16 to $0.18 each. And when you pay for one ounce, you can get the second ounce free.
But even that small amount is a waste, because most voters just throw the mailers away—not a huge surprise when the average household gets 850 pieces of junk mail every year.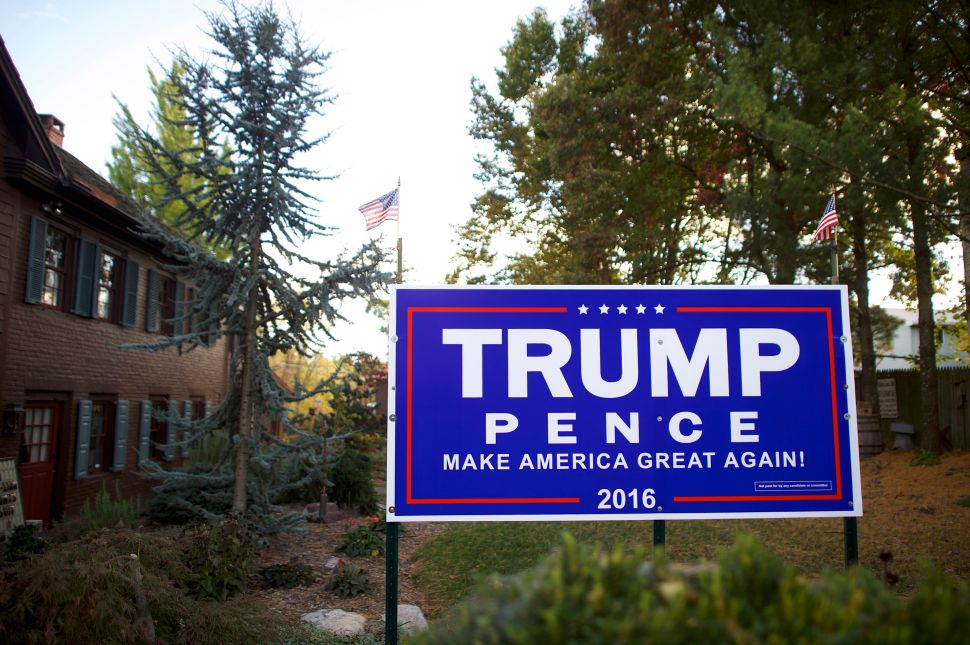 Along with putting their message in the mail, many candidates opt to buy yard signs for their campaigns. But while these messages may look cheap, they cost a pretty penny.
Simple yard signs can be manufactured for $0.87 each, but two-sided ones cost as much as $14.99 each.
That may not seem like a lot of money by Trump standards, but given that only two percent of voters pay attention to lawn signs, even that small amount is a waste.
So the final advertising method many candidates consider is an elevated one. Billboards may seem like a clever way to attract support—voters can read your platform while they're stuck in traffic.
But, in fact, the opposite is true. The average driver only views a billboard (either traditional or digital) for about four seconds, which even in today's fast-paced world isn't enough time to influence decision making.
And as Observer has previously reported, billboards are prohibitively expensive.
Airborne real estate in Trump's hometown of New York City costs between $91,000 and $333,000 per month. Billboards in his current Washington, D.C. neighborhood have a monthly cost of $14,000 to $45,000.
Given traditional advertising's high failure rate, it's really no surprise that Trump turned to social media. Impressions may not equal votes, but these figures show they still give a bigger return on investment.
Swallowing your pride and embracing digital ads is an easy decision when you have no other choice.