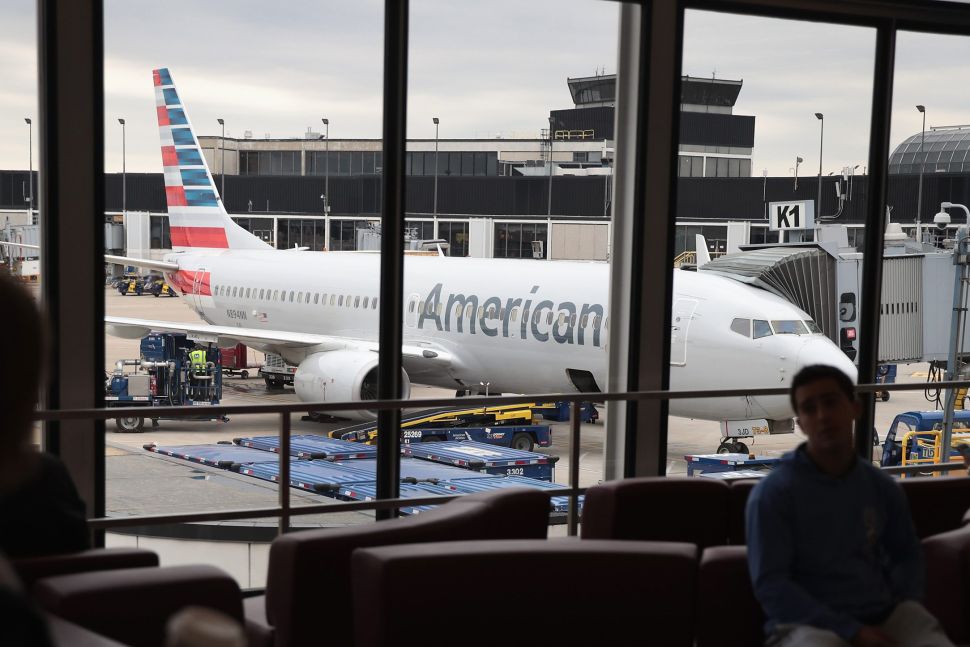 The new CEO of Air France is not French, and the airline's labor union is struggling to grasp the idea.
On Thursday, Air France appointed current Air Canada chief operating officer Benjamin Smith as its new CEO. Smith, a Canadian, will replace former CEO Jean-Marc Janaillac, who abruptly resigned in May following a major union strike.
However, in a statement issued the same day, Air France's union said the airline's choice was "inconceivable."
"Other countries and governments show fierce protectionism when it comes to their airlines. How… could we allow Air France to fall into foreign hands?" the union said.
The union has its reasons: Air France is partially owned by the French government, and the company has never had a foreign CEO in its 85-year history. And yet, does the airline's choice merit a protest, even a strike (which the union has threatened)?
There is no denying companies that make their countries of origin part of the branding (think American Express and Bank of America) are often perceived as not only businesses, but also sort of a representation of a country's culture—and having a native leader helps the company keep its cultural identity consistent. This branding strategy is also particularly well adopted in the aviation industry; almost every country you can think of has an airline named after it.
However, the French are wrong with their argument that "other countries and governments show fierce protectionism when it comes to airlines." Air France is hardly the only airline headed by a foreigner. For example, British Airways' CEO Álex Cruz is Spanish; and Smith's current boss, Air Canada's CEO Calin Rovinescu, was a Romanian native.
The U.S. does serve as a good counter-example in this case, unfortunately, because American Airlines—and many other large companies with "American" in their names—are headed by Americans. (A rare case is American Apparel, which was founded and led by a Canadian for most of the company's life.)
Thinking beyond the company names, though, many iconic American consumer brands are or have been headed by immigrant CEOs. PepsiCo's CEO Indra Nooyi is Indian; Coca-Cola's former CEO E. Neville Isdell is an Irish citizen; and McDonald's CEO Steve Easterbrook is British (and one of his predecessors, Charlie Bell, was Australian).
On a broader level, foreign-born CEOs have actually been a rising force in corporate America for a long time. As author and Slate columnist Daniel Gross observed a decade ago, "In many ways, this trend makes complete sense. Big American businesses—like Alcoa, Pepsi, Coke, and AIG—are already global businesses… And the bigger the company—and the more it has saturated the U.S. market—the more important it is to have a CEO who is comfortable operating around the world."
Today, this trend is most observable in the tech sector.
The percentage of U.S.-born founders of startups in Silicon Valley has been shrinking, and a higher share of foreign executives are taking the top seats at tech giants. Currently, two of the six largest tech companies in the U.S. (Microsoft, Google, Intel, IBM, Facebook and Oracle) are headed by foreign-born CEOs: Microsoft CEO Satya Nadella and Google CEO Sundar Pichai. (Check out this post to learn how to pronounce their names right.)