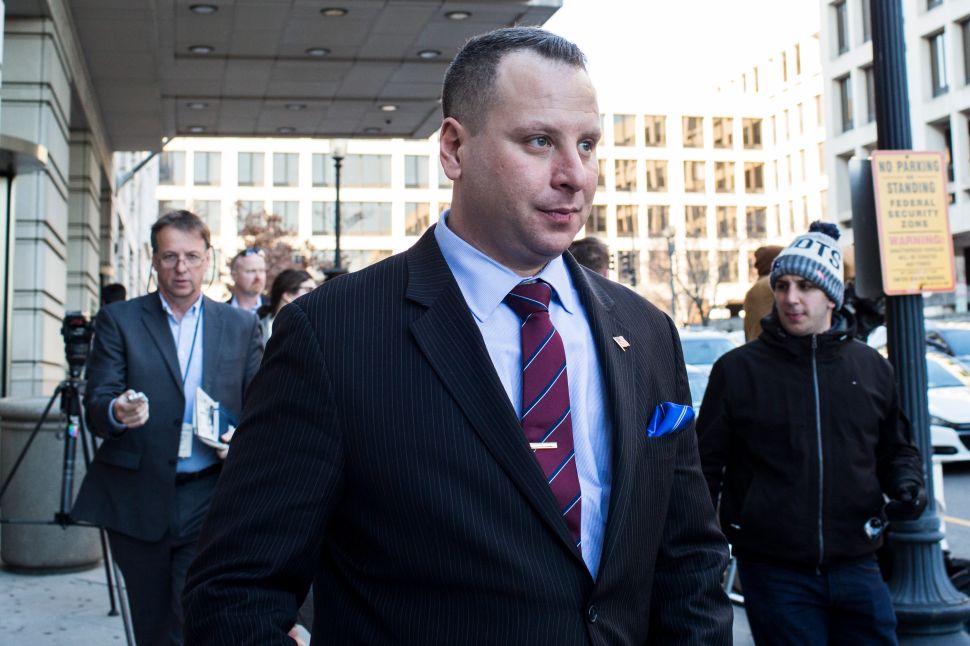 President Trump's former campaign advisor Sam Nunberg admitted to peddling "birtherism" about President Barack Obama as a political strategy.
"I peddled birtherism. I knew Barack Obama was born in the United States," Nunberg told Yahoo News during a podcast interview.
When asked by a reporter why he breathed life into the right-wing conspiracy theory alleging Obama was not a U.S.-born citizen, Nunberg cited Trump's poll numbers from a 2012 presidential exploration he worked on.
"Donald Trump shot to number one in the polls," answered the political operative. "It helped him into 2012. He would tell you when he went to Iowa in 2013."
Claiming the conspiracy theory allowed Trump to maintain "a consistent group of supporters," Nunberg dismissed there was a "racial component" to the strategy—despite the campaign's implications that the election of the first African-American president was illegitimate based on his heritage.
"It had more to do with the fact that he was Barack Hussein Obama, and he allegedly converted to Christianity by that wonderful Reverend Wright who he later disowned," said Nunberg, referencing the controversial pastor who Obama once maintained a close relationship with.
Trump first started promoting birtherism during television interviews in 2011. Although the billionaire did not mount a 2012 presidential campaign, the theory elevated his profile and placed him in a virtual tie with GOP front-runner Mitt Romney in many polls.
After the White House released an image of Obama's birth certificate, the former president joked about Trump's smear campaign during the 2011 White House Correspondents Dinner.
"But no one is happier, no one is prouder, to put this birth certificate matter to rest than the Donald," Obama told an audience which included Trump. "And that's because he can finally get back to focusing on the issues that matter: Like, did we fake the moon landing?"
Although Trump appeared to drop the issue, he later asked Project Veritas' James O'Keefe in 2013 to obtain copies of Obama's application to Columbia University to find out if the former president had presented himself as a foreigner. Nunberg reportedly brokered the meeting.
"I recall that the Columbia records were brought up," Nunberg told CNN earlier this year. "I in no way recall Trump asking James to do something illegal… He did not ask him to go in there and break in and get the records."
Last fall, The New York Times reported that Trump had started privately questioning Obama's birth certificate during White House meetings.