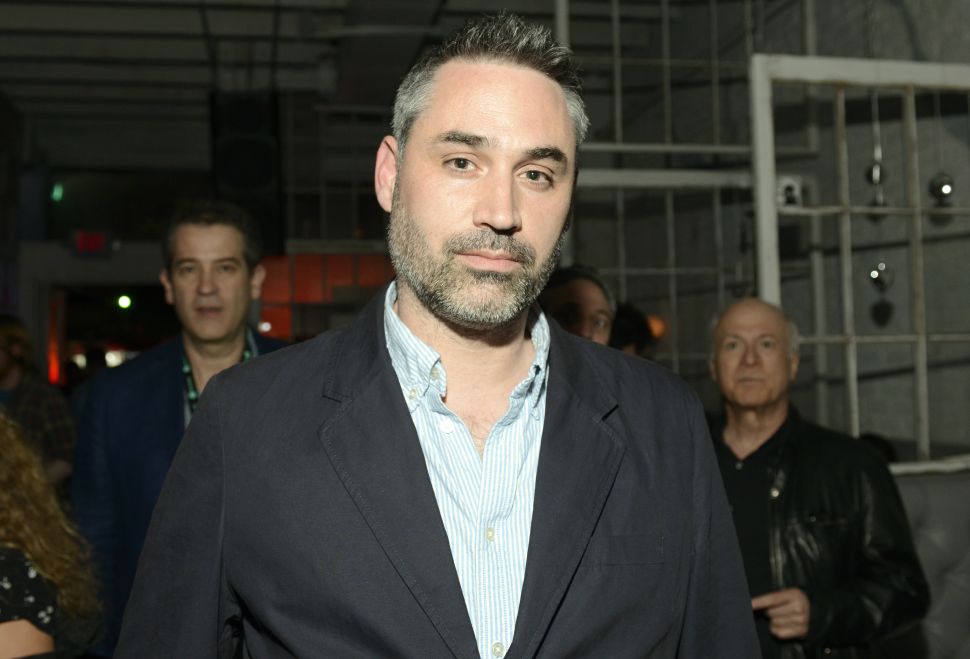 Since the Emmys adjusted to the flexibility of the Peak TV Era in 2012 and created the Limited Series category to accommodate the growing collection of unique one-and-done shows, FX has absolutely dominated the category. In that time, it has scored a staggering 204 Emmy nominations, the most of any network over the past seven years, and 34 wins. From American Horror Story and Fargo to American Crime Story: The People v O.J. Simpson and more, FX has become the HBO of basic cable, maintaining a stable of critically acclaimed adult-skewing dramas.
And FX President John Landgraf has just found the network's next gem.
On Friday, FX announced that it had ordered the limited series Devs from stellar up-and-coming writer/director Alex Garland (Annihilation, Ex Machina). The network also revealed the cast for the mysterious new show, which includes Sonoya Mizuno, Nick Offerman, Jin Ha, Zach Grenier, Stephen McKinley Henderson, Cailee Spaeny and Alison Pill. The eight-episode series will premiere on FX in 2019, and TV fans should justifiably be excited.
The series follows young computer engineer Lily Chan as she investigates the secretive development division of her employer, a cutting-edge tech company based in San Francisco, who she believes is behind the murder of her boyfriend.
"After reading all eight scripts and hearing Alex's brilliant vision and commitment to direct all of the episodes, it was an easy decision to order Devs to series," Landgraf said. Garland will executive produce alongside Andrew Macdonald and Allon Reich of DNA TV, Eli Bush, and Scott Rudin, who he worked with on Annihilation.
As a filmmaker, Garland's two features have emerged as some of the best offerings of their respective years. 2015's unsettling chamber piece Ex Machina updated the dangers of the artificial intelligence premise with a tense and atmospheric delivery that prioritized minimalism. Last year's Annihilation, on the other hand, embraced grand visuals and cerebral complexity, offering a very non-mainstream sci-fi drama that offered little in the way of spoonfed resolution (which is arguably why Paramount Pictures sold off the international distribution rights to Netflix).
As a writer, he penned the novel The Beach and contributed to the screenplays for Danny Boyle's 28 Days Later and Sunshine, in addition to 2012's Dredd which has grown into something of a cult favorite. Basically, everything this guy has touched has turned into something supremely interesting and unique; he has yet to produce something that you'd ever call vanilla or cookie cutter. The ideas behind his work are fascinating explorations of deeply personal issues, such as Annihilation's focus on humanity's growing tendency to self-sabotage.
Here are the character descriptions for the main roles:
Sonoya Mizuno (Ex Machina, Maniac, Crazy Rich Asians) will play "Lily Chan." Lily is a software engineer who works at Amaya, a cutting edge tech company, and comes to suspect her employer may be responsible for the death of her boyfriend.

Nick Offerman (Fargo, Parks and Recreation, Hearts Beat Loud) will play "Forest." Forest is the CEO of Amaya, whose obsession is the covert work of the company's development division.

Jin Ha (Jesus Christ Superstar Live) will play "Jamie," a gifted cyber security specialist, who is Lily's former boyfriend.

Zach Grenier (The Good Wife, Deadwood) will play "Kenton." Terse, dry and dangerous, Kenton is the head of security at Amaya.

Stephen McKinley Henderson (Ladybird, Fences, Manchester by the Sea) will play "Stewart." Stewart is a cultured intellectual from another era and one of the top technical minds working in Amaya's secret development division.

Cailee Spaeny (Bad Times at the El Royale, On the Basis of Sex, Pacific Rim: Uprising) will play "Lyndon," a young, brilliant and stubborn employee who works in Amaya's secret development division.

Alison Pill (American Horror Story: Cult, Snowpiercer, The Newsroom) will play "Katie." Katie is a gifted quantum physicist tapped by Forest to be his second-in-command at Amaya.
Get excited, TV lovers. FX could very well have its next critically acclaimed and Emmy contending limited series.