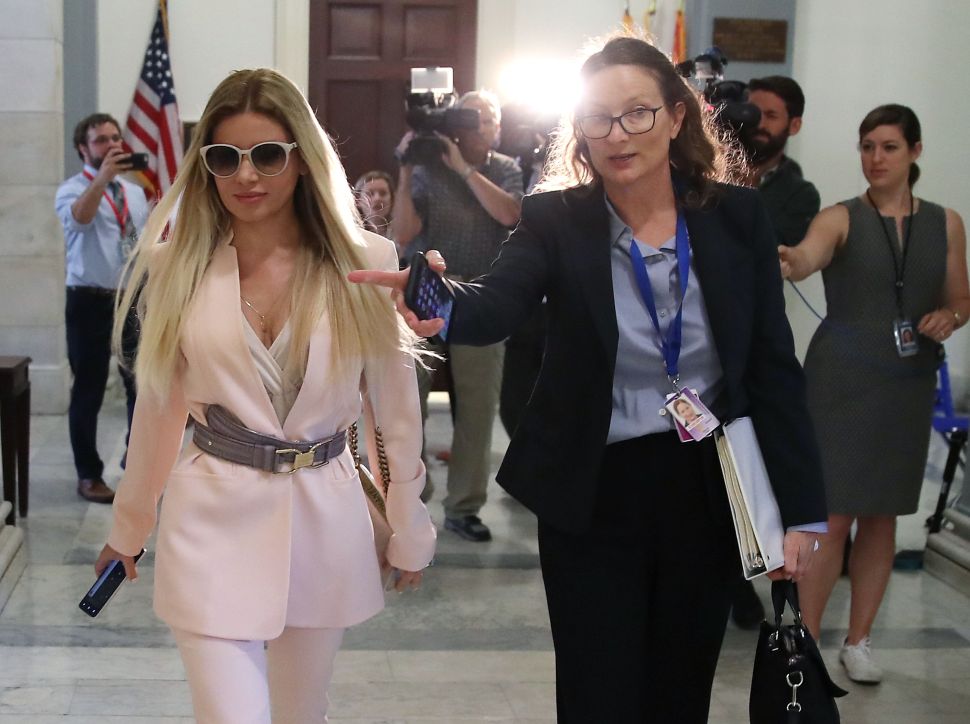 George Papadopoulos is looking to break the bargain he struck with federal prosecutors after pleading guilty to lying to the FBI.
On Wednesday evening, the former Trump advisor's wife—Simona Mangiante Papadopoulos—took to Twitter to crowdsource an attorney willing to represent her husband pro-bono.
"Attorney wanted for George Papadopoulo, Pro Bono!" wrote Simona, while misspelling their last name.
The Italian-born partner later told The Daily Caller that "George should drop his plea agreement" and that she planned "to find a lawyer" to "sue the government."
Both parties became centerpieces in the Russia saga after George was arrested by the FBI last July for misleading the bureau about communicating with Russian operatives. As a foreign policy aide on the Trump campaign, the energy consultant discussed opposition research on Hillary Clinton with the Kremlin-connected Joseph Mifsud.
While testifying before House Democrats last month, Simona called her husband's cooperation with Mueller a "brave choice."
"His role in the 'Russia Investigation' has been profoundly misunderstood and abused. His young life has been on hold for too long now, and all our savings are now exhausted in legal fees," wrote Simona on a GoFundMe campaign she launched earlier this summer.
A pro-bono lawyer would provide life support to the couple's bank account: As of writing this article, the couple's campaign for legal fees has raised only $490 of its $75,000 goal. By contrast, former FBI agent Peter Strzok—who investigated the question of collusion until he was fired by the bureau this week—raised $418,872 through a GoFundMe page established just two days ago.
George's sentencing is scheduled for September 7.
Neither party responded to Observer's request for comment.