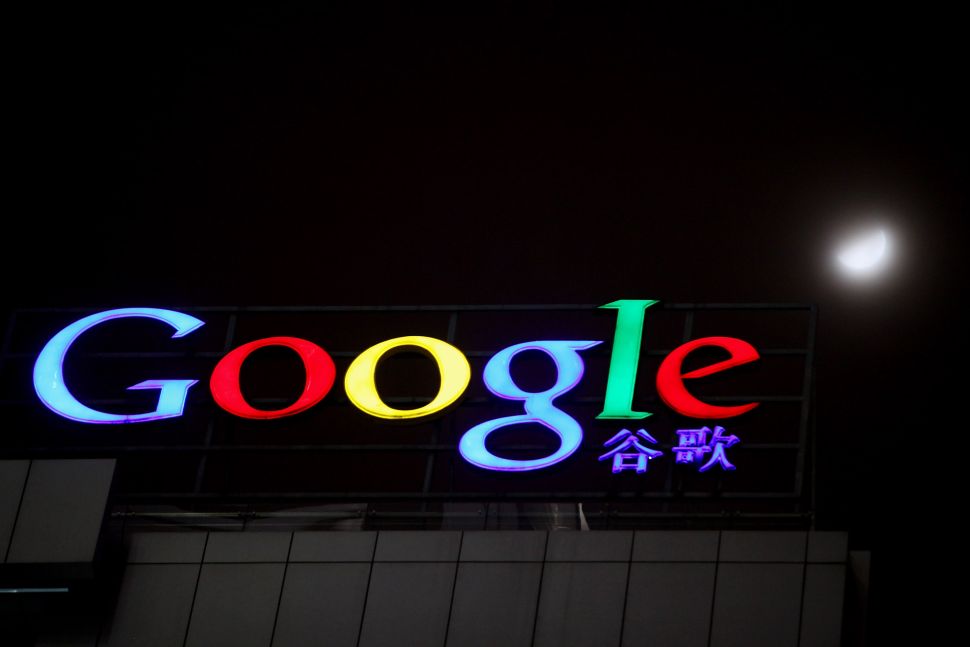 Turns out, China is quite happy to hear that Google is coming back, despite having blocked the U.S. search giant for nearly a decade.
On Monday, China's official newspaper, People's Daily, posted on its Twitter and Facebook pages (both sites are blocked in China) that Google is welcome to return to mainland China, as long as it complies with local laws this time.
The government newspaper's stance was in response to news reports last week that Google has built a filtered version of its search engine for a relaunch in China.
So, what are those "local laws?" In 2010, Google chose to leave China mainly due to disagreement on content censorship rules. Are they dealing with the same issues this time around?
There will be a lot more, actually. During Google's eight-year absence, China has significantly tightened its censorship on media, as part of president Xi Jinping's (who took office in 2013) power agenda. Last year, China enacted a new cybersecurity law specifically targeting internet companies.
Under this new law, Google can only operate in China through a joint venture with a local company and cannot take over 50 percent of the ownership. Google will also need to be ready to hand over user data to the government at any time. The cybersecurity laws require that internet companies keep a backup file of all their user information, including web browsing history, IP addresses and even personal phone numbers, for 60 days, and grant the government access to this data whenever asked.
As far as the content to censor in search results, the list is long and often subject to changes. To give you a taste, here are a few notable things that Google should prepare to filter out of its search algorithm:
Basically All of Google's Friends in the U.S.
If Google's China comeback materializes, it will be the first major American information site to have a presence in the country. All of its peer sites—Facebook, Twitter, Instagram and Snapchat—are blocked in China. Naturally, Google will have to filter them out as well.
Anti-Communism Party Content
Blog posts, social media posts or webpages authored by political dissidents are almost always banned on the Chinese internet. Besides, any content deemed by the cybersecurity regulating agency as threatening to national security should also be banned.
Controversial News Content
From time to time, Google will need to block news articles, blog posts and commentaries related to controversial news events, such as violent criminal stories and revelations of major business or political scandals, as these types of content are sometimes regarded as harmful to social stability.
Pornography, Gambling, Violence
Per China's media laws, internet platforms are not allowed to create or distribute content that depicts excessive sex, gambling or violence.
Winnie the Pooh (What?!)
You read it right. From time to time, Winnie the Pooh is banned on the Chinese internet.
The story goes back to 2013, when then-newly appointed Xi visited the U.S. for the first time. During his visit, a meme comparing a photo of him and then-U.S. President Barack Obama to an image of Pooh and Tigger went viral in China.
Apparently Xi didn't find it very funny. Since then, the iconic American cartoon character has become a sensitive image. In extreme times, searches of "Winnie" or "Pooh" would return zero results on the country's largest search engine (Baidu) and social media sites.
The rule is more serious than it sounds. Just last week, Hollywood's new release Christopher Robin was rejected for the second time in China due to the persistent "Pooh crackdown."