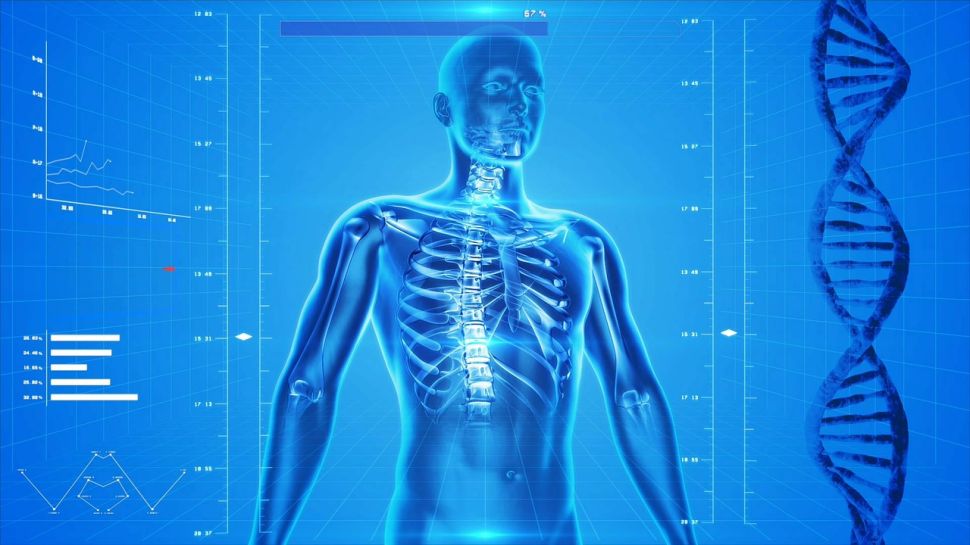 Despite encroaching competition from CVS, Amazon (AMZN) and even Alibaba, Walmart still holds the title as the world's largest retailer, and with that distinction comes several mind-boggling statistics. One that caught my attention recently is astounding: approximately 140 million Americans visit a Walmart Store each week.
That's a lot of people. 
Stated another way, more than one out every three Americans step inside one of Walmart's 4,000-odd stores on a weekly basis.
With market share like that, and a staggeringly extensive physical presence, it may seem unsurprising that the company has been gearing up to carve off an increasingly thicker slice of the $3.3 trillion that the U.S. spends on health care each year. 
It was only a few years ago that Walmart announced its plans to be the "Number One Health Care Provider in the Industry." At the time, the statement seemed a bit audacious, and even perplexing, to the average outsider, but both leaders in the health and retail industries now view the eventual fusion between their sectors as an all but foregone conclusion. The big question is not if such a convergence will take place, but how exactly it will all unfold.
"I think that large retailers like Walmart that have a massive brick and mortar presence in basically every county across the nation will play an increasingly important role in primary care and other aspects of health care," said James Hereford, CEO and president of Fairview Health Services, one of the largest health systems in the Upper Midwest where providing care to largely rural areas is a persistent challenge. "Moreover, I can foresee a future where, through telemedicine, wearables and in-store health advisors, these retail outlets could become the new pillars of the health care ecosystem."
Recent mergers and acquisitions activity, such as the CVS/Aetna merger, have underscored one way in which retail might seek to penetrate the highly regulated health and medical sector—by buying their way in.
The Amazon-Berkshire-JPMorgan Chase joint venture, led by celebrity physician Atul Gawande,  marks yet another way big retail is responding to the market opportunity.
But Amazon is loath to put all its eggs in one basket; its recent $1 billion acquisition of online pharmacy disruptor Pillpack shows that the online retailer is more than willing to take a completely different tact for gaining a foothold into the sector—by attaching itself to a proven disruptor. 
Despite these headline-grabbing overtures, disruption in the health care and med-tech industries—one of the most heavily regulated sectors in the economy—won't come as easily nor as quickly as it has in other sectors.
"On one hand, betting on a really innovative company to figure out a better or at least more efficient way to provide health care makes sense," said Bradley Tusk who was an early backer of Uber, Airbnb, FanDuel and scores of other companies disrupting entrenched sectors of the economy (he is also an Observer contributor). "Apple is now a trillion-dollar company. Amazon and Walmart sell pretty much everything else already. But, just assuming that all of the incumbent insurers, hospitals and providers don't know what they're doing and that disruption will be easy or even visible is also wrong." 
Put more bluntly, there will be very few Ubers in the health care space—start-ups that, over the course of a year or two, completely upend an entire industry and its incumbents. 
"As everyone in both parties and the last two White Houses has learned, health care delivery is incredibly complex and far more resistant to change, disruption and innovation than other sectors," added Tusk.
Nonetheless, there is an undeniable synergy between health care companies and retailers.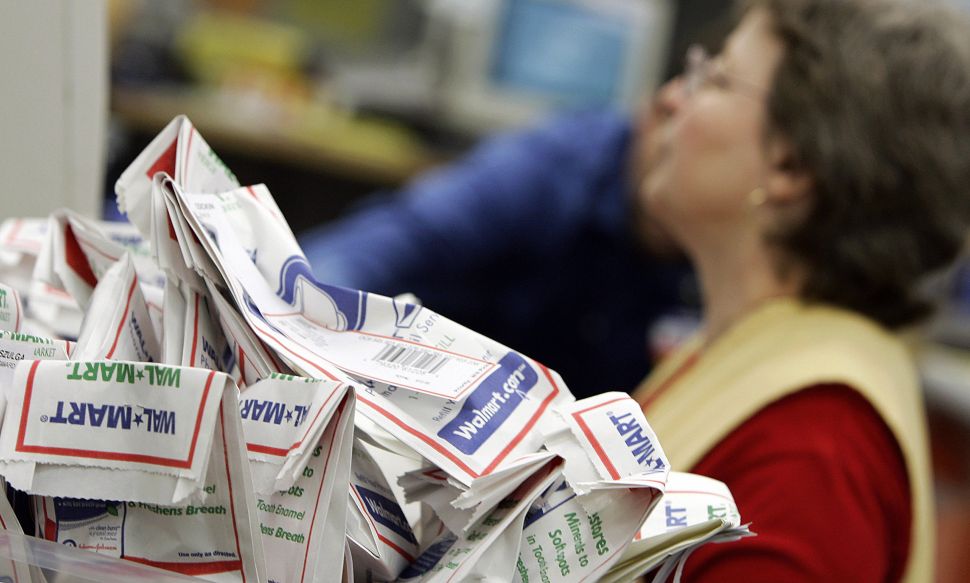 Med-tech, the health insurance industry and providers, such as hospitals, generally realize that they are ill-equipped to engage with consumers on the same level as major retailers who spend billions per year on consumer research, brand building, marketing and advertising. On the other hand, retail giants looking at the highly regulated and stunningly complex business environment of health care and med-tech realize that it's not a sector that one can easily hope to recreate organically.
"In our world—that of health technology and care—we see the compelling convergence between the health and retail sectors just about every day," said Shaye Mandle, the president and CEO of the Medical Alley Association, a trade organization comprised of over 700 health care and med-tech companies, including industry leaders Medtronic, Ecolab, Boston Scientific, 3M and the Mayo Clinic. "Medical Alley's top priority is connecting the dots across health care to ensure that our members are engaged and driving the partnerships and trends that advance the best of this emerging convergence of health and retail."
Walmart seems to be taking the long-view towards convergence; rather than eyeing the health sector askance, the company is partnering with health industry leaders to openly discuss how this coming convergence between their respective sectors will be impacted. 
Walmart and the Medical Alley Association are even planning an annual convening of health and retail leaders at a summit called MANOVA, which will kick off later this fall. Part Davos, part South X Southwest, the four-day summit aims to bring industry leaders from across retail, health care, med-tech and high-tech under one roof to talk about the powerful changes underfoot in their respective industries—changes largely led by progressively demanding consumers who are increasingly empowered by access to information and technology.
"Consumerism, enabled by big data, is going to be the singular biggest impact on the health care ecosystem over the course of the next few years," said Paul Chaffin, general manager for Ecolab's health care division. "Real time information combined with sophisticated [artificial intelligence] has the potential to significantly reduce cost while simultaneously improving patient outcomes. It is critical that we leverage our combined expertise and lead from the front on this."
The pressure on senior executives in both the health care and retail sectors is palpable. No one wants to be left on the sidelines. Even niche retailers like Best Buy, which focuses more narrowly on home technologies and appliances, is sizing up their own health care strategy. In a recent earnings call, CEO Hubert Joly made a point to assure investors that his company is also "exploring the health space with a focus on older Americans."
In the end, as these industries sort themselves out, its consumers who stand to benefit, as access to health care services will become increasingly customer-centric, easy to navigate and transparent.
For consumers, the collision between retail and health care will be a good thing.