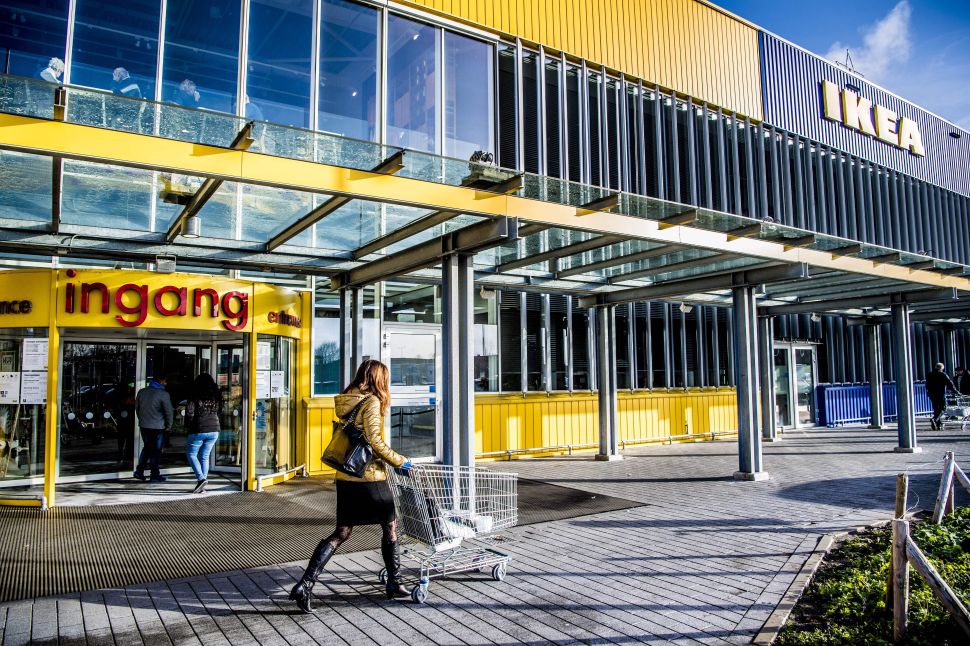 In the decades since IKEA transformed from a mail-order small business to a juggernaut with over 400 cavernous locations stationed around the globe, the furniture and home accessories sold by the Swedish brand have come to represent a limpid sort of stasis. Whether you're shopping as a young adult or an adult in denial, IKEA products are consistent in their commitment to simplicity, affordability and organizational innovation. There was an Ektorp sofa in your first apartment, an Ektorp sofa in your dad's house and your children will probably be sitting on an Ektorp sofa when they make arrangements for your funeral.
Such as it was until August 2018, when IKEA released its annual catalogue in conjunction with the results of a survey of households the world over. There's a lot going on in IKEA's otherwise standard marketing introduction of new products and company-wide goals, but what the messaging boils down to is essentially this: the "global functional minimalism" that forms the core of IKEA's philosophy tends to stress people out, so they're not going to do it as much anymore.
This idea may seem inconsequential, but for a brand that's made spare, minimal living so pervasive it has conclusively permeated collective human consciousness, it's a deeply weird and stubbornly Newton's third law-esque paradigm shift to see an IKEA catalogue model home cheerfully advertised as a space "where more is more."
At an IKEA pop-up installation in the SoHo neighborhood of Manhattan, this jarring embrace of maximalism was evident everywhere you looked: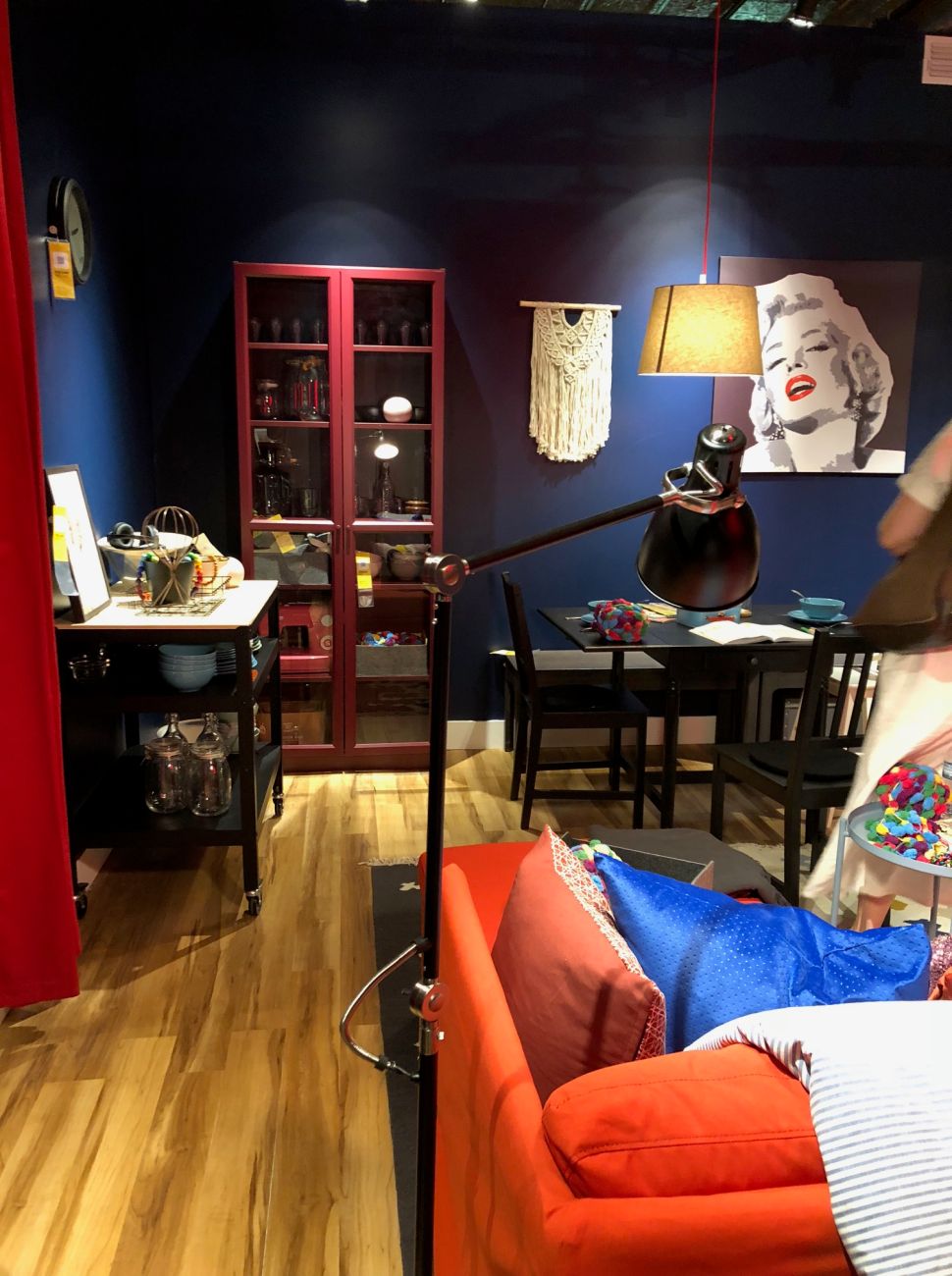 Approximations of children's artwork haphazardly papered the walls of a dining area cluttered with loose bowls and spoons; Russian dolls and glass bottles accented a living room meant for a "40-something couple… passionate about travel, adventure, and culture;" an IKEA-brand raincoat had been oh-so-casually draped over a blonde wood chair. Seamless aesthetic unreality is being phased out in favor of uncannily realistic aspirational clutter.
"Globally, 27 percent of people think society puts pressure on us to live minimally," the IKEA survey summary reads. "And 49 percent of people say the main cause of their domestic arguments are due to different feelings about clutter. We found that buying things that honour experiences can help us view our possessions more objectively, and help us manage our stuff better."
In other words, the universally appealing, mid-century modern sameness that makes IKEA just as profitable in Japan as it is in New York City is being maligned by none other than IKEA itself. Instead of assembly-line office chairs, they want you to buy (of all things) knick-knacks.
A press image on the company's site sub-headed "The myth of minimalism" captures an elderly man filling an IKEA drawer with a huge stack of old records, blissfully shunting off the societal expectation to keep his carbon footprint small. Marie Kondo would shudder, but perhaps the Swedish brand's change of heart ultimately isn't confounding in the least. The more stuff you have, the more IKEA stuff you'll need to store it all.