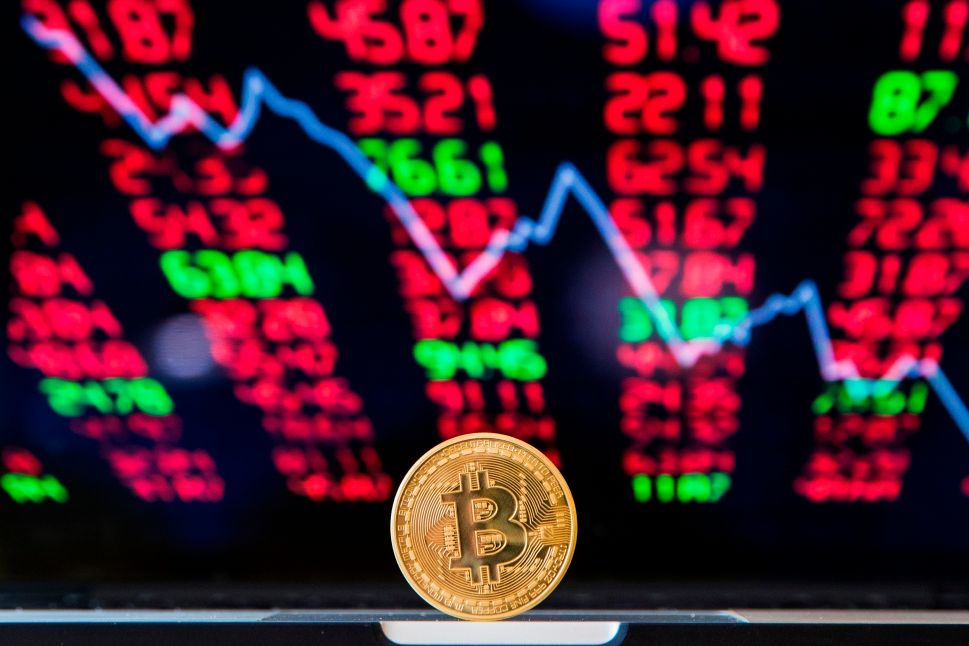 It has been a while since Bitcoin dominated news headlines, largely because its price against the U.S. dollar has managed to stay in the predictable range of $7,000 to $8,000 since its epic crash in January.
But the still confusing digital currency made a full-force comeback to the media spotlight Monday afternoon after its dollar value tumbled by eight percent to break the $6,000 life line, just inches away from a new record low.
In fact, before Monday's dramatic fall, Bitcoin had already been on a slide for two weeks, which has so far wiped off over $60 billion in total market value. Most of its rival cryptocurrencies fell as well, many on an even steeper angle. Ethereum, for instance, the second largest cryptocurrency by market value, has lost 24 percent of its value in the past 24 hours and more than one-third in the past seven days. Its smaller peers, such as Ripple, Bitcoin Cash and Litecoin, were all similarly damaged, according to price data complied by Investing.com.
"We are seeing fear-based selling pushing the market lower at the moment," Naeem Aslam, chief market analyst at Think Markets U.K., told MarketWatch.
The beginning of Bitcoin's latest round of falling started on July 26, after the SEC rejected a proposal by cryptocurrency exchange Gemini to list what could have been the first-ever Bitcoin ETF (exchange-traded fund) in the U.S.
The SEC was set to decide on a similar proposal from another exchange, Cboe BZX Exchange. But investors' hopes were crushed again on August 7 when U.S. regulator chose to delay its decision on the case.
Only one coin out of the 10 largest cryptocurrencies appears to be immune to the bear market so far. Tether, whose value is closely pegged to the U.S. dollar by design, has actually seen an uptick both in the past 24 hours and in the past seven days despite crypto's systematic crash.
The SEC is now scheduled to decide on the Bitcoin ETF ruling by September 30. If approved, it would be a strong sign of the cryptocurrency's maturity. ETF is a market securities that can be traded like an index fund. The main benefit of a Bitcoin ETF is that it would make Bitcoin investing much easier and safer than in the currently complex, unregulated crypto market.
It's possible that the SEC will postpone the decision once more come the end of September. Nevertheless, optimists believe that Bitcoin and other digital coins will recover from the bear market sooner or later.
"I believe we're just witnessing the continuation of the cryptocurrency bear market. This is not the first or last cyclical asset to behave this way," Clement Thibault, a senior analyst at Investing.com, told Observer. "Bitcoin itself has seen a 80-percent-plus bear market in the past, so this is nothing new even by cryptocurrency standards."
"Looking ahead, I don't think we're at the end of the cycle just yet," Thibault predicted. "And I can see Bitcoin and other cryptocurrencies continuing to fall before a meaningful return back up."
That said, Bitcoin is still a highly speculative investment.
"A reasonable expectation is to expect the unexpected—it's quite impossible to tell," Thibault added. "[During the] last bear market, it took three years for Bitcoin to reach its previous high, so investors could be in for a long winter."