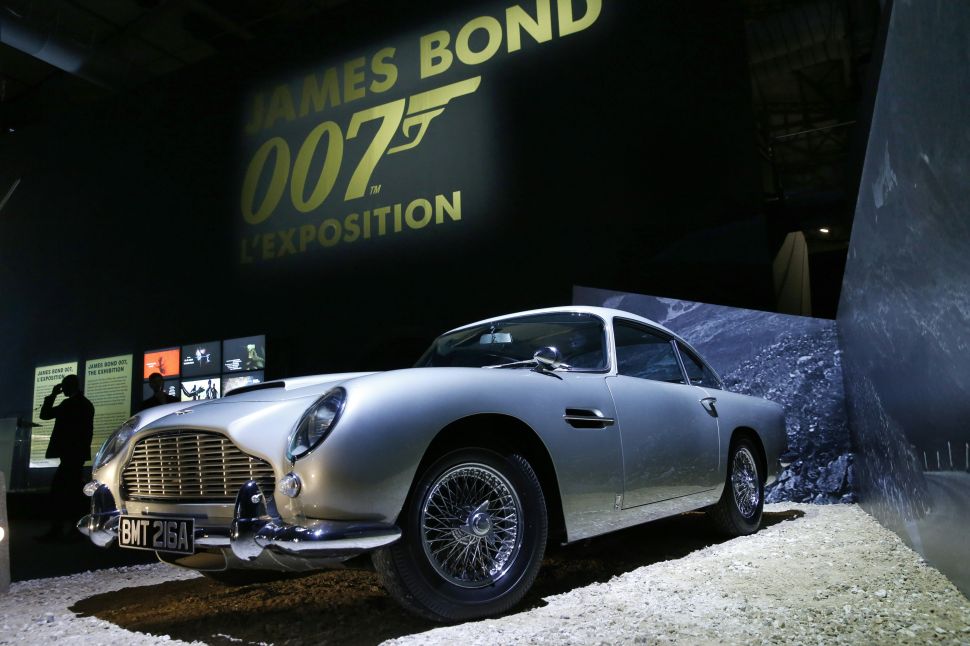 British luxury carmaker Aston Martin, best known as James Bond's car brand of choice in 12 of the 26 007 movies, is filing an IPO on the London Stock Exchange in an attempt to kickstart a turnaround for the financially troubled company and raise fresh capital for ambitious future endeavors, like flying cars and personal submarines.
The company announced the go-public intention on Wednesday along with its impressive half-year earnings release, which saw strong upticks in both sales and profit from a year ago. For the first half of 2018, Aston Martin sold £445 million ($578 million) worth of cars, up eight percent from last year, and reported £106 million ($138 million) in earnings before interests and taxes, a 14 percent increase. In a statement, CEO Andy Palmer said these results "show that we have continued to deliver sustainable growth, margins and value for our shareholders."
But before its recent reporting periods showing signs of growth, Aston Martin had been crippled by persistent losses for decades. In Aston Martin's 105-year history, the company, which sells coveted brands like Jaguar, Bentley and Rolls-Royce worldwide, has filed for bankruptcy seven times.
Current chief executive Palmer, who previous ran Nissan, hopes an IPO will provide a cash boost for the company's "second century plan," an initiative he put in place after taking power in 2014, and will fund its future projects, such as flying cars, luxury homes and personal submarines. In an interview with BBC following Wednesday's announcement, Palmer said Aston Martin is "a luxury company" but "not just a car company."
And yet, investors may need more than the Jame Bond appeal and audacious new product plans to build confidence in the company.
Aston Martin aims to raise £5 billion ($6.45 billion) through the IPO, but analysts doubt whether the company's short track record of profitability could support such a large valuation. 
"Overall, profits and revenues should grow, but the stock is unlikely to be a high yield affair unless its aggressive expansion to emerging luxury car markets comes to fruition," Gaurav Sharma, a U.K.-based industry analyst focusing on the oil and gas sector, wrote in a commentary for Forbes on Wednesday.
"Of course, there is room for cautious optimism with Aston Martin. But for potential mainstream investors, concentrating on financials ought to be way more important than the brand," he further advised.
Palmer said the company will float at least 25 percent of shares in the initial offering. Aston Martin is currently an investor consortium featuring David Richards, chairman of British race car manufacturer Prodrive, an Italian investment fund and two Kuwaiti companies.