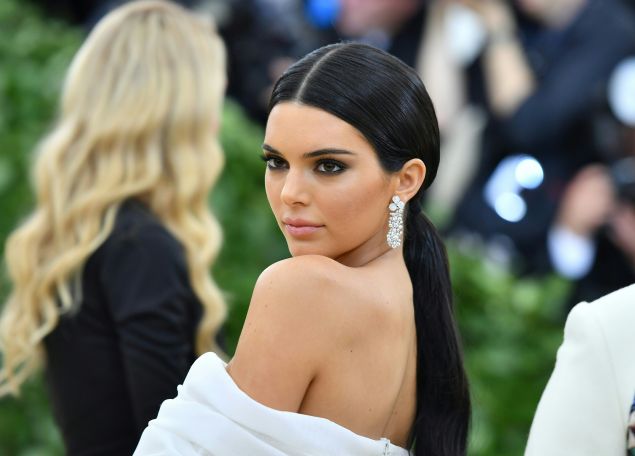 As Kylie Jenner attempts to off-load a vacant plot of dirt for $5.55 million, her sister is completing the finishing touches on her Beverly Hills mansion. Kendall Jenner bought her home in Mulholland Estates for $8.55 million back in August 2017, and now, almost exactly a year later, it appears she's all moved in.
The model scooped up the house after deciding to part with the West Hollywood residence she had purchased from Emily Blunt and John Krasinski. After various alleged incidents with stalkers and attempted break-ins at that place, Jenner decamped to a gated community—but the five-bedroom, six-bathroom house still has a celebrity pedigree, as Charlie Sheen once owned it. Sheen off-loaded the property in 2016, and Jenner snagged it.
However, Jenner didn't think the 6,625-square-foot pad was ready for habitation just yet, so she embarked on a major renovation, obtaining permits to remove and replace the fireplace, update the kitchen and redo the roof. In previous listing photos, the home gave off a Spanish-Mediterranean vibe, with an excess of terra-cotta floors, wooden beamed ceilings and heavy drapery, but it looks like Jenner opted for a sleeker aesthetic, per her Instagram.
Jenner also shared a few glimpses into the home via her Instagram Stories, as Architectural Digest noted. The dining room is now outfitted with a large wood table, wicker seats, a gold accent lamp and vintage photographs, and has freshly painted neutral walls. It's a warmer look than the aggressively minimalist decor favored by Kim Kardashian and Kanye West, who prefer to reside in a Yeezy palace.
The house is easily recognizable from the archways throughout, and it appears she actually kept the fireplace mantle in the living room, but redid the floors and opted for less clutter. We're going to assume Jenner updated Sheen's cinema, which had canary yellow walls and bright red couches, as well as rather dated moldings and cabinetry.
At least one member of the Kardashian-Jenner crew has made their way over from their Calabasas foothold: Kourtney Kardashian uploaded an Instagram of Jenner's living area, which features two dusty pink couches, with the caption "Seeing Kendall's house for the first time. We're really into interior design."
Kardashian's video also reveals a glowing neon pink hallway, so perhaps Jenner added some sort of backlight situation. She's already a fan of pink—she painted a wall in her old home a specific shade of the rosy hue because, as she wrote on her website, it's the "only color scientifically proven to calm you AND suppress your appetite." Sure!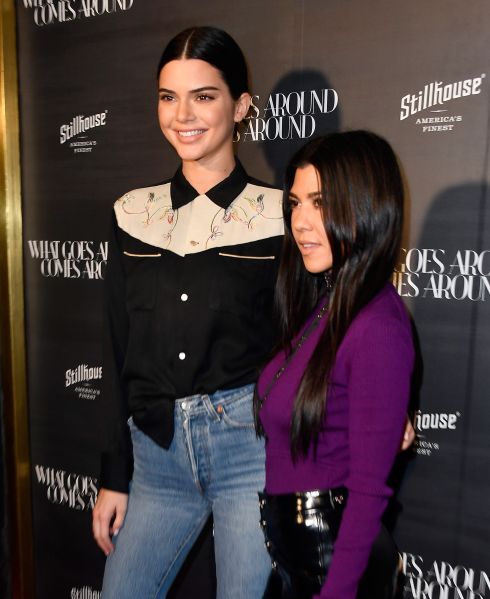 Jenner recently went with her maybe-boyfriend, Ben Simmons, on  a double-date vacation with Khloe Kardashian and Tristan Thompson, but now that Jenner's house is ready, we wonder if they're done shacking up together for the summer.