Certain cast members of Mamma Mia!: Here We Go Again have been doing more than just promoting their musical sequel this summer. They've also been busy with their home portfolios.
Cher listed her Beverly Hills estate last month, and now Meryl Streep is preparing to part with her longtime Tribeca loft. (Taylor Swift is just one of a few famous blondes living in the neighborhood.)
Streep and her husband, sculptor Don Gummer, purchased the 3,944-square-foot penthouse at River Lofts for $10.13 million in 2006, and they're looking to make a serious profit off it—the four-bedroom, four-and-a-half bathroom condo is on the market for $24.6 million.
Streep isn't the only celeb to depart 92 Laight Street. Gwyneth Paltrow sold her own immaculate penthouse in the building last year, after some heavy personal promotion of the unit on Goop. Paltrow's abode was as Goop-y as one would expect, complete with napping areas and a sofa swing made out of an antique Indian door. Streep and Gummer's unit is a bit cozier and more traditional, with a warmer color palette and more stationary furniture.
An elevator opens into a private vestibule, which leads into a skylit gallery in the apartment, per the listing shared by Douglas Elliman brokers Jan Hashey and Steve Halprin.
There are Brazilian walnut plank floors and floor-to-ceiling hardwood floors throughout the residence, as well as an oversize, modern wood-burning fireplace that separates the living area from a library. A 10-foot-wide terrace wraps around three sides of the apartment.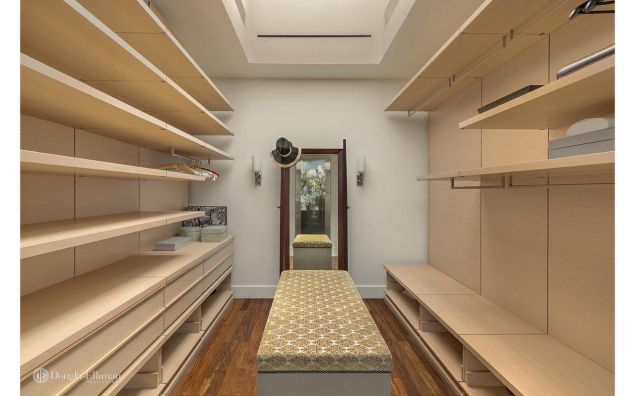 A roomy kitchen is fitted with Sub-Zero, Miele and Bosch appliances, with a big wooden butcher block breakfast island and white cabinetry, and there is a full dining room.
The master suite consists of two bathrooms, two dressing rooms and a sitting area, though from the photos it appears Streep and Gummer haven't lived in the home for some time. The closets are almost entirely empty, but maybe they just moved their things to the 90-acre Connecticut estate they own in Salisbury.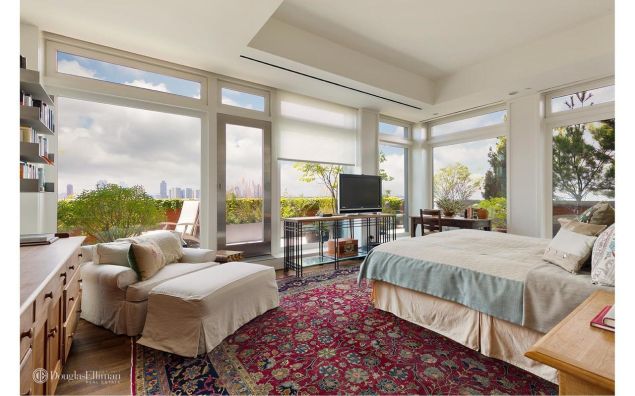 Or maybe the couple has been spending more time on the West Coast—after all, Streep did just finish filming the second season of Big Little Lies, so it makes sense they'd be staying somewhere more convenient. Not to mention that $3.6 million house they scooped up in Pasadena last December.