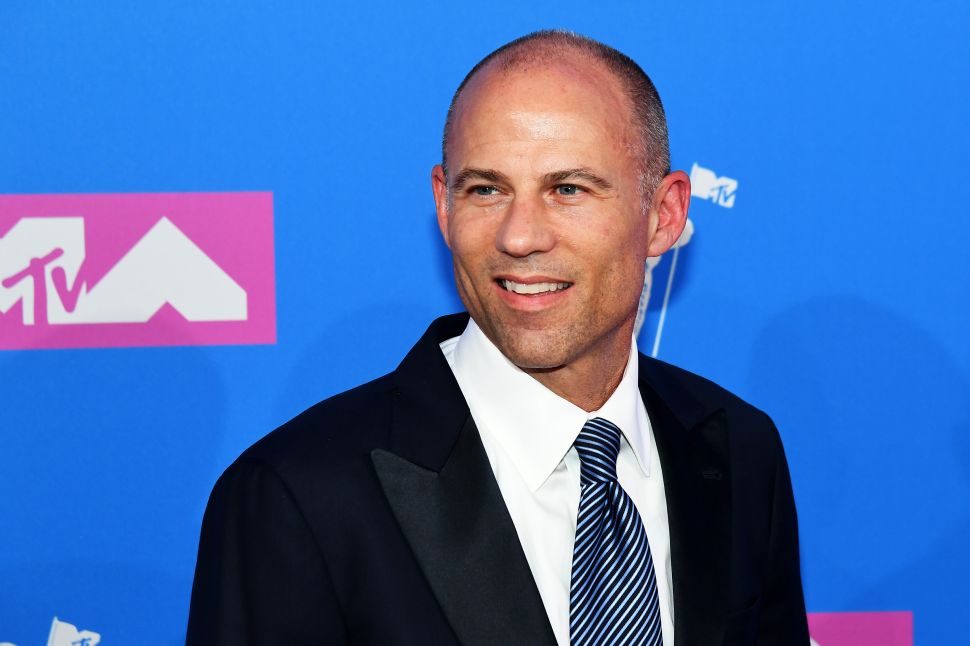 Human media vacuum Michael Avenatti launched his own federal PAC on Thursday, laying the groundwork for—you guessed it—his future presidential run.
Avenatti told Buzzfeed News that Fight PAC—the name of his political upstart—will support Democratic candidates with "the size and the presence to really fight back and advocate from a position of strength as opposed to weakness."
Although the omnipresent attorney declined to announce any midterm candidates Fight PAC would endorse, he did criticize the party's current frontrunners for the 2020 presidential election.
"All you have to do is look at all the rumored candidates for the presidency in 2020," said Avenatti. "We all know who they are… And yet when those candidates are asked point-blank, 'Are you considering running for president,' instead of answering the damn question, they distract and divert attention away from it."
The attorney has not been shy about his presidential ambitions. In between reuniting undocumented children with their families and dragging embattled Trump attorney Michael Cohen across New York's Southern District, Avenatti has visited presidential launch pads Iowa and New Hampshire. When he spoke to Buzzfeed, he was in attendance at the Democratic National Committee's summer meeting in Chicago.
Although critics have been quick to note Avenatti's lack of political experience, the Democratic establishment has embraced him as one of their own. After spending the summer courting former top advisors to Hillary Clinton, Avenatti was reportedly given the star treatment by eager DNC committee members.