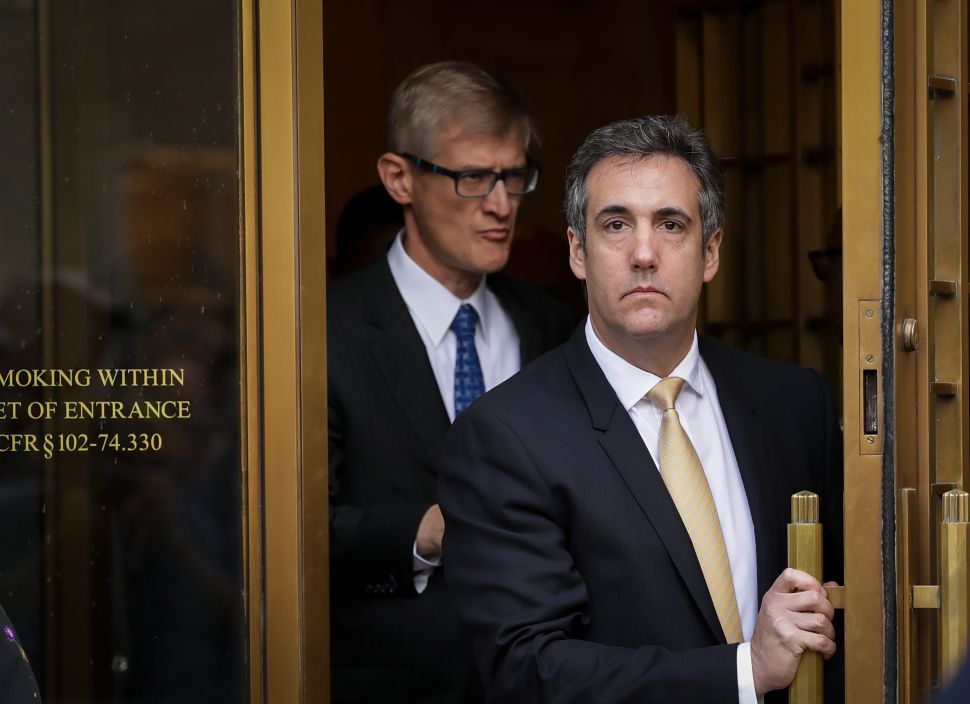 President Donald Trump's former attorney Michael Cohen told a federal judge on Tuesday that he facilitated a $130,000 hush payment to porn star Stormy Daniels "for the principle purpose of influencing the [2016 presidential] election."
Cohen's admission came as he pleaded guilty to campaign finance violations, tax evasion and bank fraud. For months, federal prosecutors had been investigating the $130,000 hush payment—which the embattled attorney admitted in court was "at the direction of" then-candidate Trump—along with over $20 million in loans taken by his taxi company.
The revelation came after Cohen signaled publicly that he was willing to cooperate with prosecutors and Special Counsel Robert Mueller. Last month, Cohen released a secretly recorded tape in which he discussed with Trump securing hush payments for a Playboy model's story involving an extramarital affair. His attorney, Lanny Davis, told CNN that Cohen had "turned a corner in his life" and was "dedicated to telling the truth to everyone."
Cohen's admission coincided with a guilty verdict during the trial of Trump's former campaign manager Paul Manafort, worrying GOP operatives of additional fallout.
"It's not a good day for the President, regardless of what you think of the Special Counsel's strategy here," former Trump communications advisor Michael Caputo told Observer. "The Manafort verdict doesn't even involve the President, but the Cohen news creates at least a big story that won't go away for a while."