Palms is a small but densely populated Los Angeles neighborhood nestled in the crook between two intersecting freeways. Near the border with Culver City, not far from an In-N-Out Burger, is a line of nondescript commercial buildings along Venice Boulevard that you normally wouldn't give a second glance. If you do, however, then one sign might catch your eye: "The Museum of Jurassic Technology." Since the institution's founding by David Hildebrand Wilson three decades ago—it celebrates its 30th birthday this year—that automatically compelling paradox of a name has stoked many a double take. The front of the building hints at further curiosities, looking something like a shop front out of Harry Potter with its carved stone fountain and little niches housing artifacts with enigmatic labels. And if you dare to cross the threshold, you'll find that "Jurassic Technology" encompasses more than you could ever guess.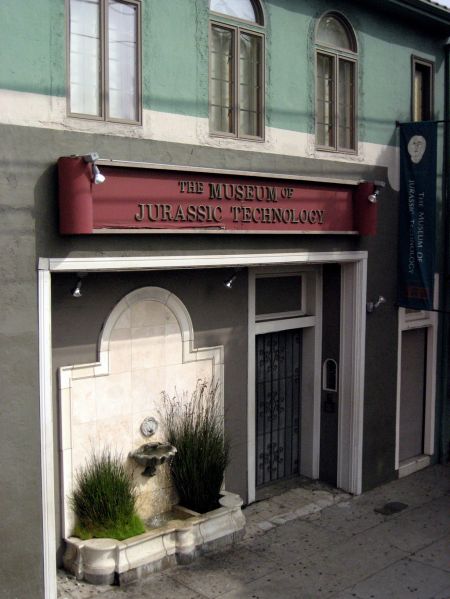 It's almost impossible to describe this place succinctly. City guides will commonly tout their local offerings as "one of a kind," but rarely will you come across a cultural destination with so few modern analogies. It's certainly America's most underappreciated museum, and L.A.'s most frequently overlooked one, but even calling it a "museum" raises its own set of questions.
Turn right from the ticket counter and the first thing you'll meet is a scale model of Noah's Ark. Across from that is a glass case showcasing a preserved specimen of Megolaponera foetens, the "stink ant of the Cameroon of West Central Africa." The display tells visitors that the ant lives on the forest floor for almost its entire life until it inhales the spores of a certain fungus, which then take over its brain, driving it to climb a tree until it dies. The fungus grows out of the ant's body until it can release more spores, beginning the process anew. The exhibit has a model of such an ant on a branch, a small pin of a mushroom cap sticking out of it.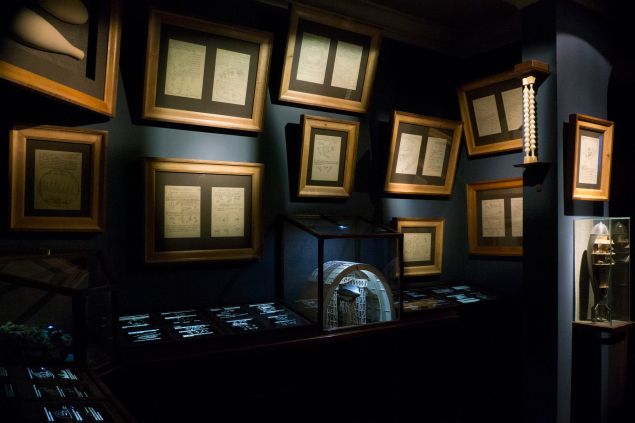 The stink ant isn't real, but defining what is "real" and what isn't here is a difficult task. This defies everything we're taught to expect from a museum, even the very definition of the word. Generally, these are institutions that present fact. You could settle your mind by thinking of the Museum of Jurassic Technology as an elaborate art space, but that would undercut some of the quite salient points it intends to make about history, art, science and, most importantly, human perceptions of them. While there is no such species as Megolaponera foetens, there are, in fact, parasitic fungi that essentially control the minds of ants and other insects. The museum is fantastical, but always less removed from the truth of our strange planet than one might think.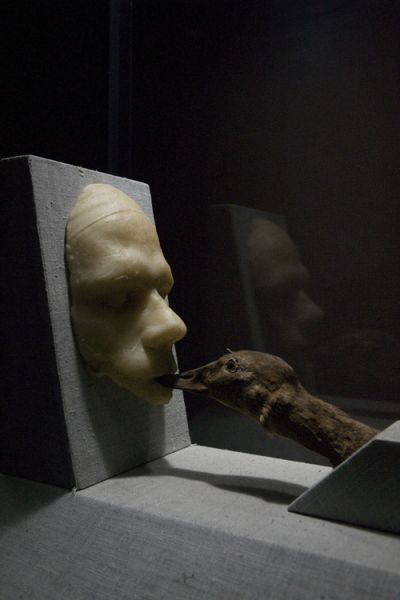 The best way to think about this collection of strange exhibits is as a space where all myths, folklore, urban legends and old wives' tales are appreciated for their elements of truth. Lawrence Weschler describes the museum in Mr. Wilson's Cabinet of Wonders, which was a finalist for the 1996 Pulitzer Prize in nonfiction, as a giant-sized cabinet of curiosities. Originating in the Renaissance, for hundreds of years European men of means kept such cabinets (then private rooms) full of unusual or distinct objects. In an age of scientific discovery, these cabinets showed objects that were not yet fully comprehended. Today, humans may be tempted to think we understand the world to a degree not too far from perfect. Wilson's museum undercuts this idea, offering alternate theories on the workings of everything from memory to medicine.
Though not a large building, its two floors are densely packed. A nook holds examples of micro-sculptures etched out of pinheads, grains of rice and fruit stones. Another showcases examples of human horns. One room is dedicated to home remedies for common ailments, such as eating dead mice on toast to stop bedwetting, or inhaling a duck's breath to cure thrush. There's a show about Soviet space dogs and another on the art of making string figures.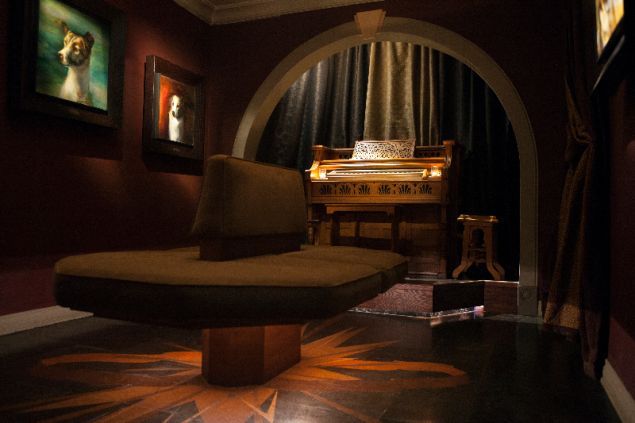 Moving through the Museum of Jurassic Technology is like being in the presence of ghosts, or possibly feeling like you are one. The interior is windowless and kept in low light, the exhibits constantly show off a slight, unearthly gleam. Many displays come equipped with old-fashioned phones that whisper information into your ear. There are dioramas with lenses that project holograms of human figures onto their landscapes. On the upper floor is a theater showing experimental films made in-house, as well as a reconstruction of Tsar Nicolas II's study where tea and cookies are served. The building has an open-air garden with doves, where sometimes you'll find a musician playing a nyckelharpa. In short, there's a calming, all-subsuming otherworldliness to this space.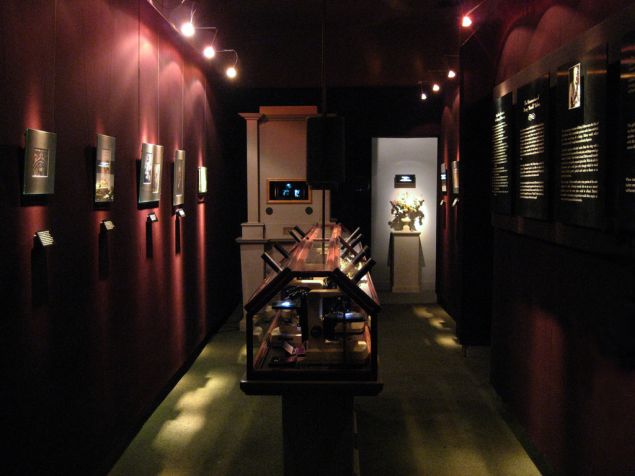 The collection of stereoradiographs of flowers? Actual works by real x-ray pioneer Albert G. Richards. Geoffrey Sonnabend's unorthodox theories on the nature of memory? Probably invented. The Soviet space dogs? Real. Athanasius Kircher, the German polymath who claimed knowledge of all subjects? Real. His theories on the mechanics of the Universe? Not quite workable. Just as David Wilson has dedicated decades to putting forth these stories, one could easily lose years researching them if they're not careful. It's much better to simply lose yourself in the museum for a while instead. It is a living monument to Hamlet's quote about there being more things in heaven and earth than any of us could dare imagine. And too few would imagine there's an institution so startlingly singular in this small Westside L.A. neighborhood. Hopefully, in its 30th year, the Museum of Jurassic Technology becomes a little less of an overlooked oddity itself.