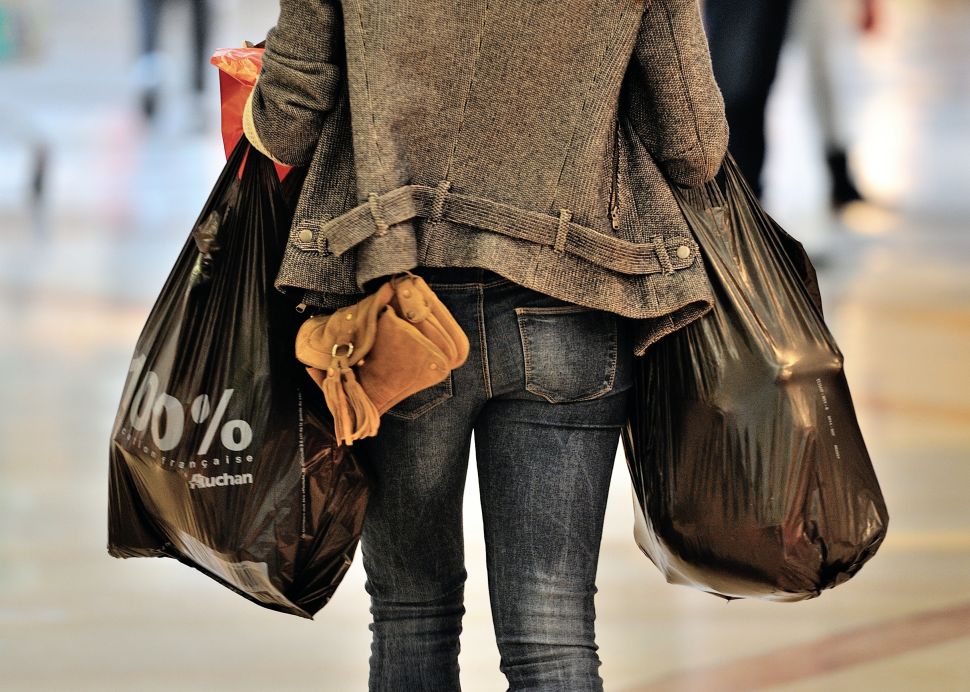 Gov. Phil Murphy has decided to veto a measure that would have placed a 5-cent tax on grocery store bags, causing some to speculate the governor might instead favor a ban on single-use plastic bags instead. Some environmentalists have been pushing for an outright ban, arguing the bag fee wouldn't do enough to help alleviate plastic pollution.
The legislature had approved the measure to place a fee on plastic and paper grocery bags at the same time it was scrambling to pass a state budget. Many saw the fee, particularly since it covered both types of grocery bags, as more of a money grab than an effort to aid the environment. The fee was expected to raise more than $23 million annually, according to reports. While California has a ban on single-use grocery bags, no other state has instituted a bag fee, NJ.com reports.
Murphy did not explain his reasons for the intended veto.
The use of plastic, and plastic grocery bags has been coming under increased scrutiny, with more than a dozen municipalities passing their own local bans, The Record reports.
Sen. Bob Smith told the newspaper he hopes Murphy will now support his legislation to ban Styrofoam food containers and plastic straws in addition to plastic bags.
Quote of the Day: "Think about if you're the governor that really fixed the problems here. You might wind up president," – Senate President Steve Sweeney, trying to woo Gov. Phil Murphy to support his plan to remake New Jersey's finances.
Treasury blocks blue state efforts to get around cap on state, local tax deductions
The Trump administration Thursday moved to knock down efforts by some blue states to get around a new limit on state and local tax deductions.
Politico Read more
Sweeney to Murphy: Join me in cutting costs and you could be president
State Senate President Steve Sweeney, embarking on an effort to drastically reduce the cost of government in New Jersey, has a message for Gov. Phil Murphy: Follow me down the road of fiscal austerity and you could become a national political leader.
Politico Read more
N.J. to tell prosecutors they are free to drop some weed charges, sources say
The state attorney general's office will soon announce that it will not seek to extend a statewide adjournment of marijuana possession cases in municipal court when an order expires on Sept. 4th, according to two people with knowledge of the decision.
NJ.com Read more
Phil Murphy to veto bill imposing 5-cent fee on plastic grocery bags. Is a ban next?
Gov. Phil Murphy will veto a much-criticized bill that would place a 5-cent fee on plastic grocery store bags, his office confirmed Thursday afternoon, leading some environmentalists and lawmakers to believe he will push for an outright ban.
The Record Read more
NJ Transit Workers Getting Attacked—Union Wants Mandatory Jail
As the quality of NJ Transit has gone down, the frustration of riders has gone up—and with it, alarm among train conductors about assaults of workers by angry commuters.
NJ101.5 Read more
NJ Transit still may miss critical deadline for rail safety system
NJ Transit remains at risk of missing an end-of-the year deadline to install a critical rail safety system, federal authorities said Thursday.
Inquirer Read more
Here's how much you can earn and still qualify as low-income in N.J. (Hint: A lot)
It's getting more expensive to be considered low-income in New Jersey.
A New Jersey family of four in 2018 has to earn $71,900 a year or less to be considered low-income, according to the Department of Housing and Urban Development—an almost six percent increase from last year.
NJ.com Read more
Phil Murphy, teachers slam Betsy DeVos guns-for-schools plan
Gov. Phil Murphy blasted a reported plan by the Trump administration to let states use federal funds to buy guns for teachers as "illogical and dangerous" on Thursday morning, joining a chorus of opposition that included union officials and gun control advocates.
The Record Read more
As NJ's legal weed push stalls, marijuana opponents gain ground, winning battles in towns
Emboldened by the failure of New Jersey lawmakers to pass a bill to legalize marijuana, opponents are hitting the measure's main sponsor where it hurts: his own community.
The Record Read more
2018 NJ Senate: In battle with Bob Hugin, Bob Menendez may get help from House contests
Sen. Bob Menendez is used to spending far more than his opponents in elections, but this year—as Menendez is trying to recover from corruption charges that ended with him being "admonished" by the bipartisan Senate Ethics Committee—millionaire Republican challenger Bob Hugin has already outspent him by more than $5 million.
The Record Read more
Cory Booker: Supreme Court nominee Brett Kavanaugh 'wide open' to overturning Roe v. Wade
Sen. Cory Booker said Supreme Court nominee Brett Kavanaugh told him during a meeting Thursday that the "door was still wide open" to overturning the 1973 landmark ruling that legalized abortion.
The Record Read more
Toms River Regional will pay $850K for parents to transport kids to Lakewood religious schools
The Toms River Regional school district will pay $850,000 in transportation stipends this school year to parents whose children mostly attend Orthodox Jewish schools in Lakewood.
Asbury Park Press Read more
FEMA visits Little Falls and other communities in the state following flood damage
Representatives from FEMA visited Little Falls and several towns Thursday after flash floods ravished parts of the state earlier this month.
The Record Read more
Newark to get 45 Wi-Fi kiosks, special app as part of LinkNWK, city announces
Newark continues to build its reputation for networking technology, as city officials announced Thursday the creation of the LinkNWK network, with 45 Link Wi-Fi kiosks coming to the city in the fall, complete with a special app to help residents and visitors take advantage of free, secure Wi-Fi.
ROI-NJ Read more
Police clear Rockaway Council chambers in attempt to secure closed-door meeting
Police cleared the Township Council chambers of a raucous crowd Wednesday night as a handful of committee members attempted to go into a closed-door session.
Daily Record Read more
Former mayoral candidate resigns from Paterson Police Department job
Pedro Rodriguez, who lost in the city's mayoral election in May, resigned from his civilian job at the city Police Department on Wednesday, saying he was being unfairly targeted by Mayor Andre Sayegh's administration.
Paterson Press Read more