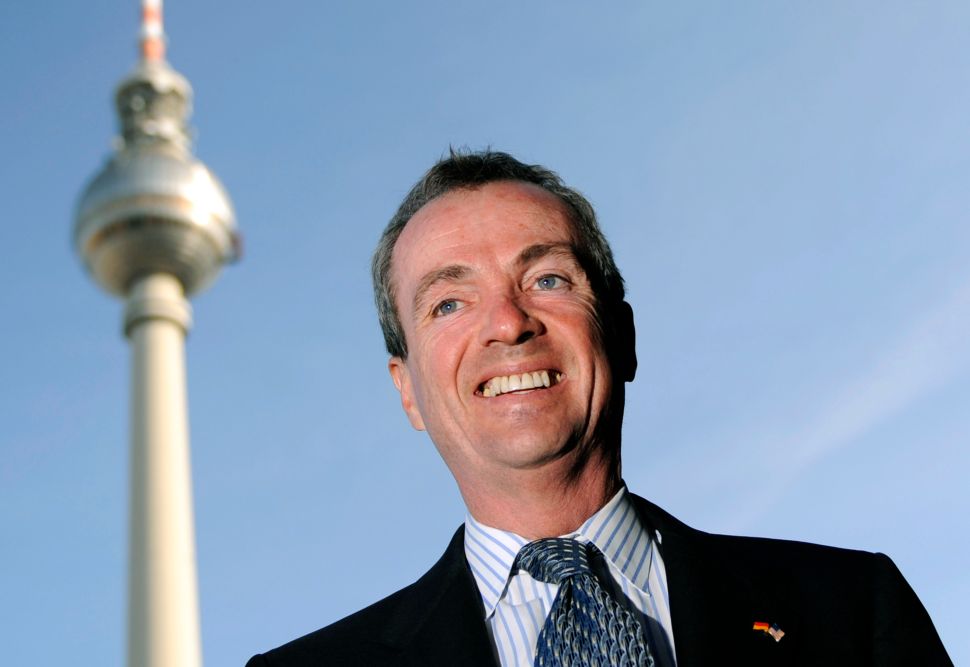 When problems at NJ Transit had commuters fuming this summer, Gov. Phil Murphy immediately blamed the situation on his predecessor, former Gov. Chris Christie. Seven months into the job, Murphy claimed he was just coming to understand how badly the transit agency needed help.
But as a report by The Record points out: "If Murphy failed to deliver immediate relief to frustrated NJ Transit commuters, it wasn't for a lack of information."
The report points out that a joint state legislative committee held 10 hearings on the transit system between October 2016 and Murphy's inauguration, providing plenty of evidence on the state of NJ Transit to anyone who cared to pay attention.
One result of the hearings was a draft report that hasn't been released to the public, as well as legislation aimed at changing the agency's governance and improving its transparency, the report said. One of the fixes included in the legislation was lifting the requirement that NJ Transit employees live in New Jersey—a measure that Murphy finally called for once commuter anger boiled over this summer while he was vacationing at his mansion in Italy. The report also noted that Murphy's transition team prepared a report on NJ Transit's problems in January, but no action was taken on its recommendations.
Murphy had made improving service at NJ Transit and helping the state's struggling middle class two of his primary campaign pledges.
The Record report notes that rather than act on the recommendations included in either report, Murphy, who is closely allied with the state's public employee unions, called for an audit of the agency before taking any action. The audit was supposed to be completed within 100 days. The report notes that more than seven months later it is still not done.
The report also notes that NJ Transit officials have not done a good job of communicating with riders, citing the case of the agency's decision to suspend service on its Atlantic City line, a move that affected riders only found out about through media reports that uncovered the plan.
The Record report quotes a Murphy spokesman as saying the governor will closely review any proposals to improve the agency.
Quote of the Day: "I don't know of anything in the reform bill that has to await the outcome of an audit." — Sen. Loretta Weinberg, on the Murphy administration's waiting for an audit of NJ Transit to be complete before taking action to overhaul the troubled agency.
Lawmakers left blueprint for Phil Murphy to fix NJ Transit. It's gathering dust
Campaigning for office last year, Gov. Phil Murphy promised to restore NJ Transit to the national envy it once was from the "national disgrace" it had become.
The Record Read more
Lowry: Murphy's team and its steep learning curve on NJ Transit
Sometimes you get the idea that Gov. Phil Murphy is trying to put too fine a point on things, to make sure his thumbprint is on whatever new policy or reform effort is coming out of Trenton.
The Record Read more
Rutgers Says White Professors 'Ahole Caucasian' Posts Are Racist
A white professor who posted complaints against "a**hole" white people "overrunning" a Harlem neighborhood and restaurant has been found guilty by Rutgers University of violating its anti-discrimination policy.
NJ101.5 Read more
Mulshine: Plastic bags carry complications for Governor Phil Murphy
I got up the other day, poured myself a cup of coffee, and took the dog for a walk. On the way back I picked up my Star-Ledger from the driveway. It was in a plastic bag.
NJ.com Read more
US EDA invests in Cape May airport building
Cape May County has been awarded a $3 million grant from the U.S. Department of Commerce's Economic Development Administration, U.S. Secretary of Commerce Wilbur Ross announced Tuesday.
NJBiz Read more
Newark schools chief lays out vision for district now under local control
Roger León, the first locally selected superintendent to lead Newark's schools since the state handed back local control, laid out his vision for moving New Jersey's largest school district forward during an event Tuesday in which he talked about improving attendance, raising test scores and adopting the mantra that Newark is "Number 1 — second to none."
Politico Read more
Monmouth Park: Bill would give $20 million to racing to enhance purses
n many respects, the downward spiral that Monmouth Park, the Oceanport racetrack, and the state's thoroughbred racing industry has been trapped in can be traced to the loss of a $17 million annual subsidy, designed to enhance purses, from the Atlantic City casino industry in 2011.
Asbury Park Press Read more
American Dream on track to open next spring, developer says
The first phase of the American Dream entertainment and shopping extravaganza in the Meadowlands is on track to open next spring, with construction jobs on the site set to double in coming months, the developer pledged Tuesday.
The Record Read more
Jersey City brass says gun violence is down this year. Here's why
The number of fatal and non-fatal shootings in Jersey City this year have dropped during the period of January through late-August as compared to the same time span last year.
NJ.com Read more
$10 million project overhauling Wildwood's Rio Grande entrance delayed
A $10 million project to overhaul the Rio Grande Avenue entrance to the city has been cut into phases, delaying its completion date to summer 2020.
The Press of Atlantic City Read more
Court reinstates criminal charges against ex-operator of Fenimore Landfill in Roxbury
An appeals court Tuesday reinstated three of four criminal charges that were dismissed last year against the operator of the now-defunct Fenimore Landfill in Roxbury, the scene five years ago of protests over its noxious sulfur odors.
Daily Record Read more
Teaneck woman hit by train while rushing to catch it files lawsuit
A Teaneck woman who survived being struck by an NJ Transit train in River Edge is suing for negligence and reckless conduct, claiming the state transportation agency failed to activate the gates and warning systems in time.
The Record Read more
$600K bill goes to taxpayers in infamous teacher sexual assault case
A New Jersey school district can't fall back on its insurance coverage after a teacher it allowed to resign later sexually assaulted a student at another school, a federal judge ruled last week.
NJ.com Read more
Hoboken water woes reach boiling point as mayor threatens water company with lawsuit
The nearly 25-year relationship between the city and Suez, the company operating the city's water system, took an ugly turn Tuesday when Mayor Ravi Bhalla said he intends to sue the company and seek a new operator following a rash of water main breaks.
NJ.com Read more
In Edison, a police force under investigation braces for more arrests
Just over five months ago, authorities say officer Paul Pappas clocked in for the evening shift, climbed in his unmarked patrol car and drove to New Brunswick to slash his ex-girlfriend's car tire.
NJ.com Read more
Elected official cited for leaving car crash will skip his first public meeting, mayor says
A municipal elected official from Camden County has decided to skip his first public meeting with constituents Tuesday after being charged last month with leaving the scene of a car accident and driving with an expired license.
NJ.com Read more
Editorial: An 80 mph speed limit on Route 287? No, thanks
When the scent of unfair traffic enforcement is in the New Jersey air, count on state Sen. Declan O'Scanlon to be fighting the good fight.
The Record Read more
Hazlet dumps plan to build affordable housing on 200-year-old farm, former school
Responding to widespread pushback from township residents, Hazlet's mayor has pulled an affordable housing compliance plan off the table.
Asbury Park Press Read more