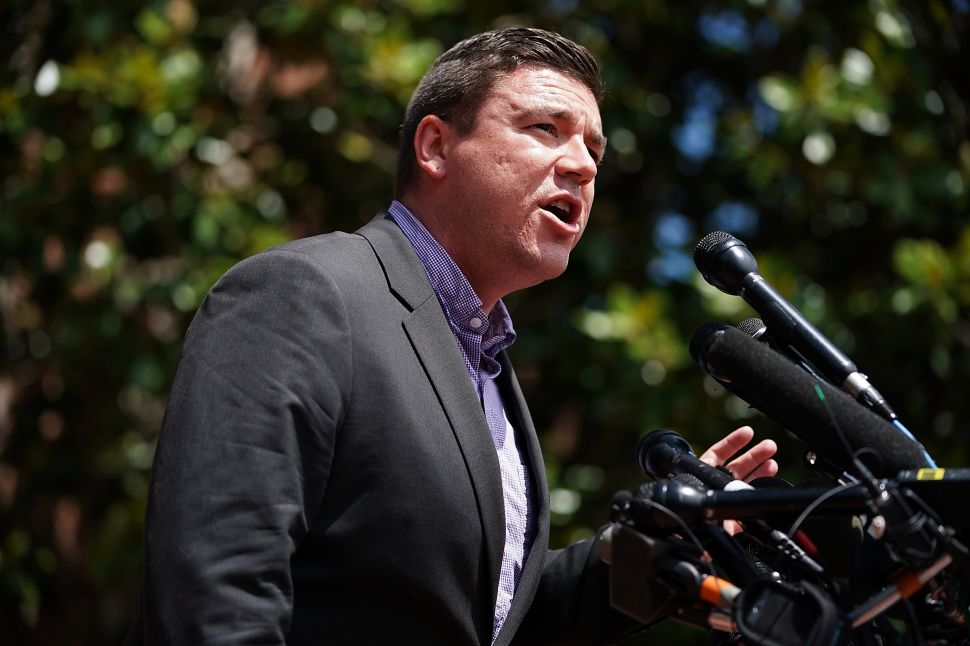 He may not unite the right, but Jason Kessler certainly united Twitter in its hatred of NPR.
This morning, the far-right activist appeared on the radio show Morning Edition to talk about this weekend's "Unite the Right" rally in Washington, D.C. The event comes one year after counter-protester Heather Heyer was killed at the 2017 rally in Charlottesville, Va.
In the aftermath of Heyer's murder, President Donald Trump claimed there were "very fine people on both sides" of the debate. And NPR seemed intent on proving that in this morning's interview.
Reporter Noel King warned at the beginning of the segment that "some of what you're about to hear is racist and offensive." But then she proceeded to give that rhetoric a platform by asking Kessler what he believes.
"I consider myself a civil and human rights advocate focusing on the underrepresented Caucasian demographic," he said.
Kessler claimed whites are underrepresented because they're not allowed to talk about "what's particularly important to them as a people." He compared this with organizations like Black Lives Matter or the Anti-Defamation League.
"White people do the same thing another group of people do and it's called supremacy, but if the other group does it, it's called civil rights," Kessler (who was unverified on Twitter because of his views) said.
He also claimed his First Amendment rights were under attack, at which point King audibly laughed. She noted that he had the freedom to invite people like former KKK Grand Wizard David Duke to his rally.
But then, just when she had the upper hand, King once again gave Kessler a platform to spew his hate by asking "What are the differences between races?" and "Do you think white people are smarter than black people?"
Kessler then went on a prolonged rant about how "pygmies" are shorter than Scandinavians. He also literally ranked races by intelligence—blacks were last.
"You don't sound like someone who wants to unite people when you say something like that, you sound like someone who wants to tick people off," King fired back.
"You sound like someone who doesn't respect science if it doesn't comport to your social justice," Kessler responded.
If reading this bile is hard, hearing it is worse. And while King did attempt to challenge Kessler on certain issues, it's clear she didn't do enough—for example, she didn't mention Heyer's death even once.
What's worse, King then asked Black Lives Matter activist Hawk Newsome to "respond" to Kessler's comments—as if the two viewpoints were similar. Newsome's segment was less than half the length of Kessler's.
NPR was widely criticized on social media for giving "gotta hear both sides" treatment to an issue that really doesn't deserve it.
NPR stuck to its guns, however. A spokeswoman told Observer that it wasn't the company's problem if Kessler's views made people uncomfortable.
"Interviewing the people in the news is part of NPR's mission to inform the American public, it does not mean NPR is endorsing one view over another," the statement read. "Our job is to present the facts and the voices that provide context on the day's events, not to protect our audience from views that might offend them."
That may be true, but NPR should think long and hard before allowing a guest to rank races on air. There's a big difference between unfiltered and offensive.