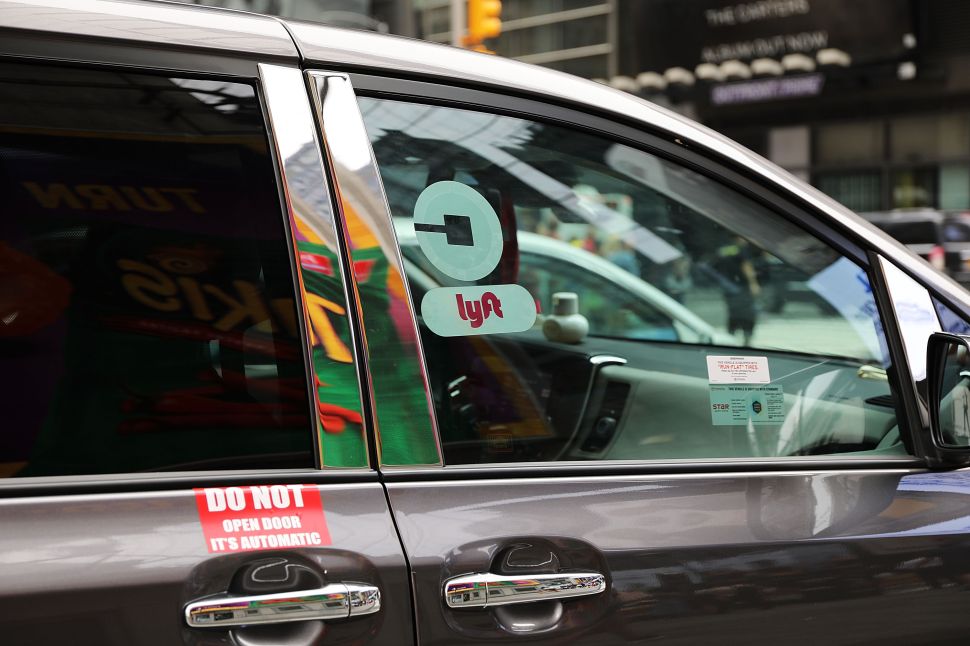 The New York City Council passed legislation on Wednesday to stop issuing new licenses for ride-hailing vehicles, making New York the first major city in the U.S. to put a cap on the number of Uber and Lyft (and other ride-sharing service) cars on the road.
Mayor Bill de Blasio said he planned to sign the bill into law and it would go into effect immediately.
The city's rationale behind curbing the growth of ride-hailing services is that their abundance—and therefore competition—prevents drivers from earning a reasonable wage and worsens traffic congestion.
If things work out as intended, the new measure may help many drivers get a better paycheck. Before that happens, however, consumers may soon be paying more for rides.
Lyft, which works with tens of thousands of drivers in the metro New York area, said the new restriction would cause an imbalance of demand and supply in ride-hailing over time, which could lead to price increases.
Every year, about 25 percent of ride-hailing drivers leave the business and are supposed to be replaced with new entrants, according to Lyft's statistics. With the city not issuing new licenses, this annual attrition can no longer be filled with new drivers, so eventually there won't be enough cars to fulfill the growing ride-sharing demand.
Public transportation and existing taxi services in the city won't be sufficient to fill the void, a Lyft spokesperson told Observer, because the majority of Lyft customers use its service to travel between Manhattan and the outer boroughs of New York. Most of these routes are not conveniently covered by buses, subways or yellow cabs.
Currently, 78 percent of Lyft rides either start or end outside of New York's central business district, according to internal data.
Uber has warned riders about possible price surges as well, if supply fails to catch up with the growing demand. To slow down that process, Uber is working on a number of ways to keep their licensed cars on the road longer. For example, Uber plans to have multiple drivers work different shifts in the same car, an Uber spokesperson told Observer.
A New School study commissioned by the city made similar projections about price changes, although it didn't say how much. The report also estimated that the average wait time for a ride would increase by 18 seconds, or six percent, as a result of the new law.
"These sweeping cuts to transportation will bring New Yorkers back to an era of struggling to get a ride, particularly for communities of color and in the outer boroughs. We will never stop working to ensure New Yorkers have access to reliable and affordable transportation in every borough," Joseph Okpaku, vice president of public policy at Lyft, said in a statement.
As far as traffic congestion, it remains to be seen how much the cap on ride-hailing will help.
A recent report from the mayor's office, conducted by McKinsey, which studied the traffic conditions in New York City from 2009 to 2015, found no evidence of the burgeoning ride-hailing business worsening traffic congestion.
The study found that the average vehicular speed in New York began slowing down long before ride-hailing came along. The primary factors of the slowdown were increased population, construction activities and freight movement.