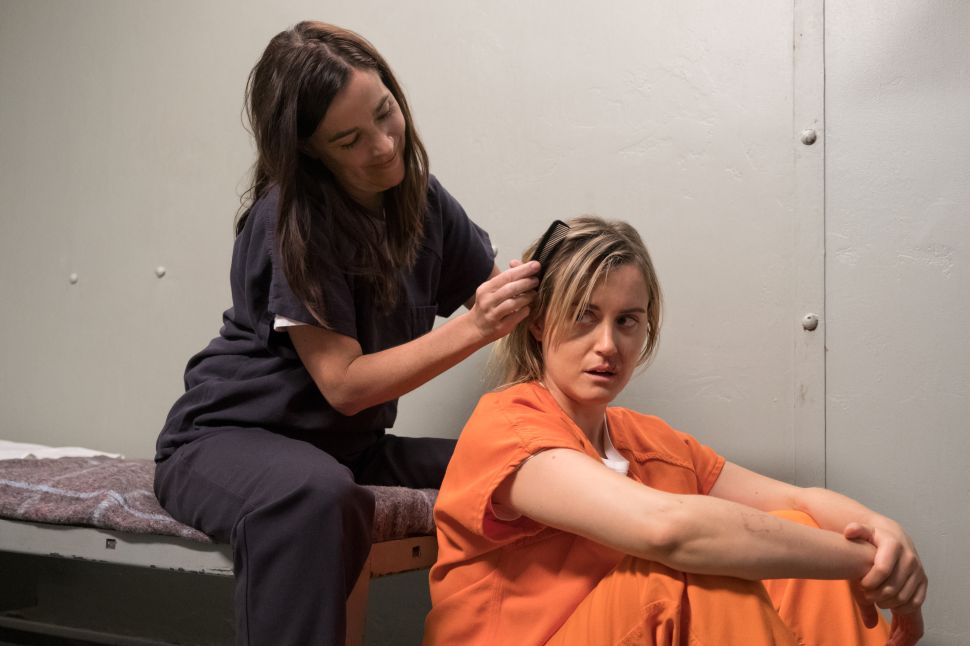 By now, we all know that Netflix keeps its viewership data closer to the vest than Marvel Studios does with its casting information. Good luck trying to squeeze a kernel of truth out of either. But if orange really is the new black, than streaming really is the new TV, which is why Nielsen, the go-to audience ratings measurement firm, has taken such a keen interest in Netflix.
According to the ratings agency (per Decider), more than 5.3 million people watched the season six premiere of Orange Is The New Black within the first three days of its release, making it one of the most-watched originals on the platform. While Netflix reviews its ratings data on a longer-term scale, these numbers are an encouraging start if accurate.
The advertiser-friendly 18 to 49 demographic may not be quite as valuable to streaming platforms that don't include ads, but it still represents a massive market for sponsorship dollars and and key target demos with disposable income. As such, Chief Content Officer Ted Sarandos must be pleased to know that 71 percent of those 5.3 million viewers fell in the 18 to 49 demo. Unsurprisingly, the female-led series attracted 66 percent female viewers within that sub-group.
Nielsen estimates that more than 2.5 million people watched at least some of the show's sixth season within the first three days of its release.
For comparison, 3.8 million live viewers tuned into Fox's Prison Break revival last year, and the new season averaged 2.6 million live viewers overall.The most recent season of Law & Order: SVU debuted to 5.6 million live viewers and averaged 5.9 million over the course of its run. These stats do not take into account delayed viewing (Live + 7 Day numbers).
According to Nielsen estimates, the season two premiere of 13 Reasons Why averaged just north of six million viewers in the U.S. within the first three days of its release.
Since Nielsen began tracking Netflix viewership data late last year, both the entertainment industry and fans have gained a slightly more tangible sense of the platform's successes and failures, or at least what roughly constitutes as an immediate win or loss.
"Now that independent data has brought new transparency around audience reach and engagement, the game is changed forever," Jim Fosina, founder and CEO of subscription marketing firm Fosina Marketing Group, told Observer at the time.