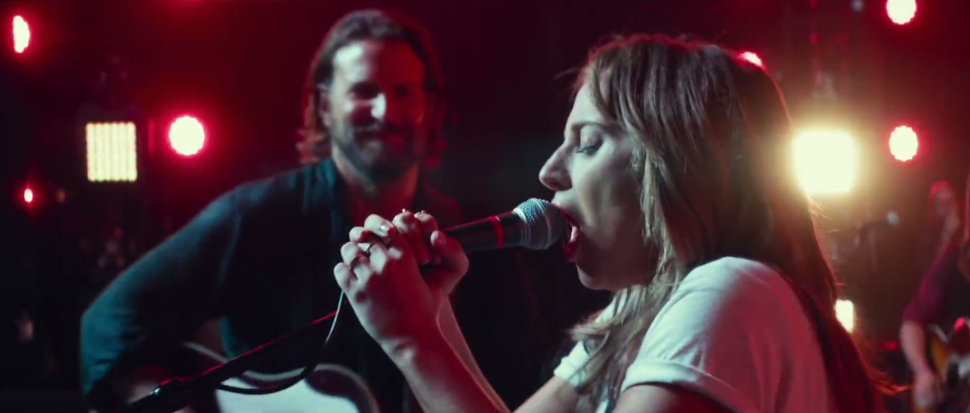 America is a culture of winners—its history is written by the victors. However, looking at the possible contenders for the 2019 Best Actress race at the Oscars, it's impossible to identify a frontrunner. Obviously it's far too early to predict our concrete Academy Awards favorites, but the next few months will see an avalanche of female-led prestige pictures (with a few blockbusters thrown in for good measure). With that in mind, here are 13 potential contenders for that golden statue.
Glenn Close, The Wife (August 17)
Glenn Close has been nominated for six Oscars and never won—she has the most noms without a win of any living actor. To say she's overdue for an Academy Award is like saying Trump has a loose grasp of reality—it's the understatement of the year. Fortunately, her role as a "kingmaker" with a devastating secret in The Wife has been met with universal praise since it premiered at the 2017 Toronto International Film Festival. This could be her year.
Lady Gaga, A Star Is Born (October 5)
A remake of a remake of a remake, A Star Is Born is the fourth iteration of this particular story. While that may paint it as hackneyed to some, the project has historical Oscars precedent on its side. Janet Gaynor was nominated for Best Actress for the 1937 version, as was Judy Garland for the 1954 version (poor Barbara Streisand wasn't nominated in 1976 but did win for Best Song). Ever since the trailer for this modern take starring Bradley Cooper (who is also making his directorial debut) and Lady Gaga dropped earlier this summer, #FilmTwitter has been abuzz with high expectations. Bring it home, Gaga.
Maggie Gyllenhaal, The Kindergarten Teacher (October 12)
Maggie Gyllenhaal may not have had the same steady career trajectory as her famous brother, but she's been delivering quality performances for years, most recently on HBO's The Deuce. As Netflix expands its film division and alters its approach to movie releases, its quest for Oscars love will get easier. Perhaps that might benefit Gyllenhaal, who is said to give her best performance yet in The Kindergarten Teacher. A nomination would go a long way in further legitimizing the streaming platform's movie efforts.
Carey Mulligan, Wildlife (October 19)
Wildlife premiered at this year's Sundance festival, and word is that Mulligan is an absolute force in it. Many have said she carries the film amazingly. It's crazy to think she hasn't been nominated since 2010, for An Education, despite impressive turns in movies like Drive, Inside Llewyn Davis, and Mudbound. This could be the picture that puts her back in contention.
Claire Foy, The Girl in the Spider's Web (November 9)
Rooney Mara was nominated for the same role in David Fincher's The Girl With the Dragon Tattoo, so the property's track record is working in Claire Foy's favor, as is her award-winning turn on Netflix's The Crown. But continuing the franchise with a different creative team is a big risk—cinephiles love themselves some Fincher. Spider's Web looks a bit less flavorful than its predecessor, but Lisbeth Salander is a flashy role any actress in Hollywood would kill for.
Viola Davis, Widows (November 16)
Director Steve McQueen's last film, 12 Years a Slave, won three Oscars and pulled in nine nominations. His return to feature filmmaking is, to paraphrase Ron Burgundy, kind of a big deal. Widows is positively overflowing with A-list talent, headlined by Oscar winner Viola Davis. It premieres at TIFF in early September, which will give us a better idea of how the film will play with Academy voters. But any time Davis' name is attached to a high-profile picture, it's worth consideration.
Olivia Colman, Emma Stone, Rachel Weisz, The Favourite (November 23)
We have no idea how The Favourite's three leads will be classified come voting time, so we're throwing them all in for consideration. All we really know is that acclaimed filmmaker Yorgos Lanthimos (The Lobster) is tackling another period piece, this time with royal trappings and some serious star power. It doesn't hurt that both Stone and Weisz are former Oscar winners and that Colman was recently announced as Claire Foy's replacement on The Crown.
Margo Robbie and Saoirse Ronan, Mary Queen of Scots (December 7)
Margot Robbie (I, Tonya) and Saoirse Ronan (Lady Bird) both competed for the coveted championship title last year, and will now be joining forces for a story of a royal friendship that became a rivalry that led to war. If that doesn't pique you're interest, sorry for you. One additional subplot to note: This would be Ronan's fourth nomination, and she's only 24. Meryl Streep didn't bag her first nod until she was 30.
Nicole Kidman, Destroyer (December 25)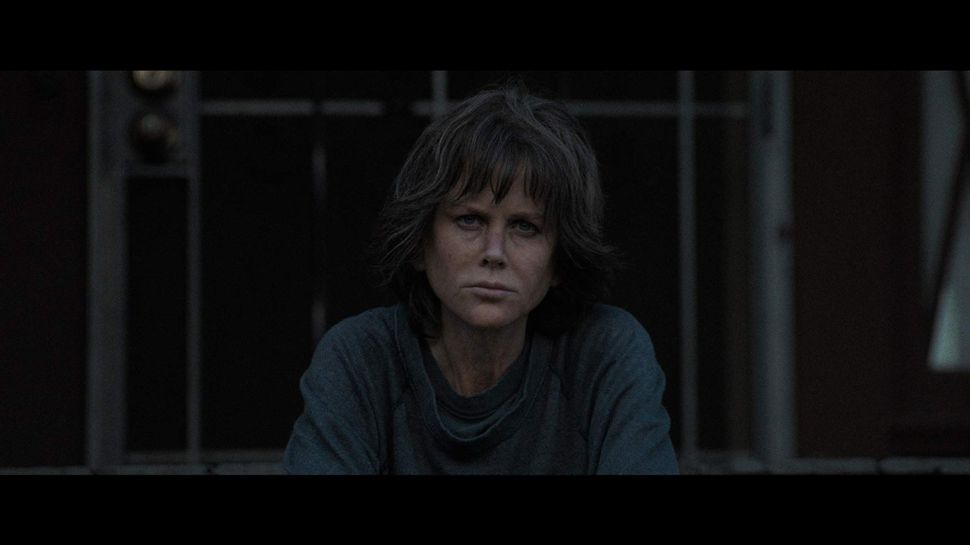 Annapurna Pictures has not yet released a trailer for Destroyer, starring Nicole Kidman and Sebastian Stan (I, Tonya), but the hype is already building. The story follows police detective Erin Bell (Kidman) who reconnects with people from a tragic undercover assignment in her distant past in order to make peace. Kidman is no stranger to the Academy Awards—she won in 2003 for The Hours and earned three other nominations. But she has particularly strong juice behind her thanks to the overwhelming breakout success of HBO's Big Little Lies.
Felicity Jones, On the Basis of Sex (December 25)
The Academy is a sucker for biopics and historical portrayals of influential real-life figures. Enter Felicity Jones, who was nominated for her work in The Theory of Everything, as she takes on a younger Ruth Bader Ginsburg. Primed for a patented awards-push release in late December, On the Basis of Sex should also benefit from the critical buzz surrounding RBG, the hit documentary about the Supreme Court Justice.
Also part of the conversation: Toni Collette (Hereditary), Melissa McCarthy (Can You Ever Forgive Me?), Dakota Johnson (Suspiria), KiKi Layne (If Beale Street Could Talk), Yalitza Aparicio (Roma), Emily Blunt (Mary Poppins Returns), and Hailee Steinfeld (Bumblebee)