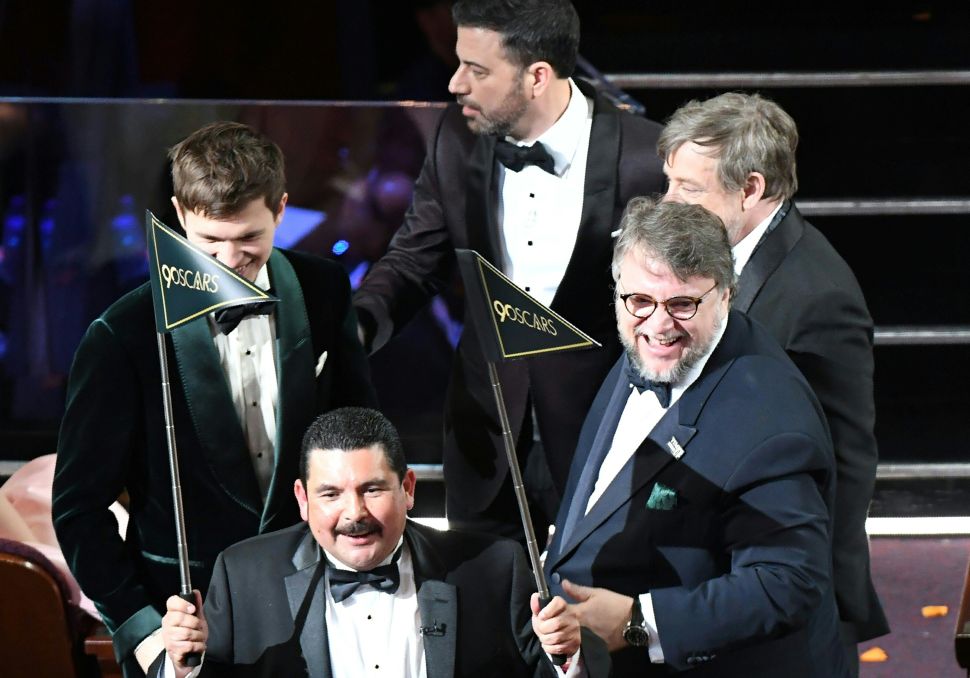 And the Oscar for Poor Decision-Making goes to… the Academy Awards!
On Wednesday, The New York Times reported that the organization responsible for handing out Hollywood's most prestigious statuettes has added an "outstanding achievement in popular film" category in time for the 2019 ceremony.
This is a deeply ironic and pandering move for the Academy to make, considering they've historically been very reluctant to nominate blockbuster hits over dismally dull, sentimental prestige movies that nobody ever watches or cares about, but which consistently take home reams of awards.
Additionally, the notoriously bloated Oscars telecast has been shortened to just three brief hours (I'll believe it when I see it); some awards will be handed out during commercial breaks to speed things along.
Listen, the Oscars have been preposterously out of touch for years now, and it isn't all the Academy's fault—a ceremony dedicated to doling out awards to films and movie stars can only be as inventive and progressive as the films themselves, and it's no secret that representation is Hollywood is still statistically dismal.
But it's still quite striking that rather than welcoming blockbuster movies into the fold of established prestige for being financially successful and artistically worthwhile, the Academy has decided to tack on a consolation prize category instead.
Many critics have pointed out that this decision is particularly baffling given the slate of films expected to get nominations this year, Black Panther chief among them. Black Panther, a critically adored Marvel superhero movie which made over a billion dollars worldwide, seems like a perfect candidate for a Best Picture nomination given its combined highbrow cultural impact and generalist crowdpleaser appeal.
Indeed, the Academy has clarified that movies can be nominated in the "popular film" and "Best Picture" category, but the addition of the condescending "popular film" division makes it clear which movies the Oscars are still looking down.
An "achievement in popular film" award proves that voting members of the Academy will not scoot even one inch off of the elaborate pedestals they've built for themselves, even as they make a concession to the masses.
Best Picture, they're contending, is still largely an award suited only for films which adhere strictly to the antiquated rules that dictate what a Best Picture should look and sound like. These rules, of course, were written by the Oscars.