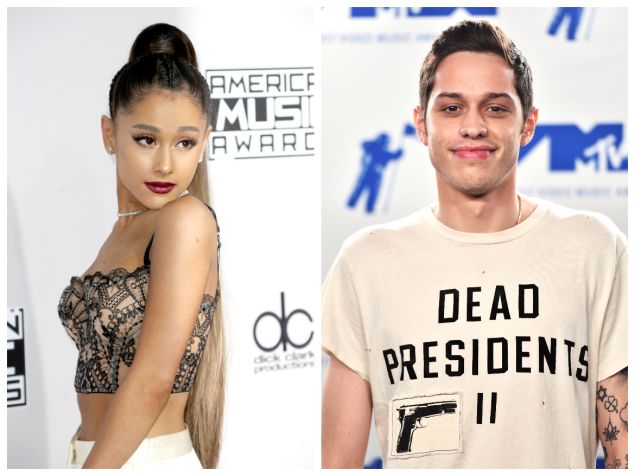 Even Grammy-nominated pop stars and the guy who invented BDE struggle with adulting, especially when it comes to home decor. Mind you, Pete Davidson and Ariana Grande's apartment situation involves a $16 million aerie in West Chelsea, but still.
As Davidson told GQ in a recent interview, the engaged couple is still working on the aesthetic, and at the moment they have "six beanbags, but we have no forks."
That's still an upgrade when you consider Grande's Instagram Story from earlier this summer, when she said the apartment was outfitted with "no furniture 1 speaker and red vines." At least they'll have a speaker to listen to Grande's new album, Sweetener, which comes out tomorrow.
The aforementioned apartment is a reported 4,220-square-foot abode on the 14th floor in Zaha Hadid's West Chelsea tower, with amenities like a private iMax movie theater; a 75-foot, sky-lit saline swimming pool; and a private spa suite with a sauna, a steam room, a cold plunge pool, waterfall showers and massage beds. Supes casual.
There was speculation whether the couple rents or owns the place, but Davidson has cleared it up. He told GQ that it was actually Grande who paid for the unit, but he still helps out, especially with stocking the fridge.
Plus, he bought Grande an engagement ring estimated at $93,000. He says he decided he wanted to marry her the day they met, and sent her pictures of potential baubles shortly thereafter.