Now that Pippa Middleton has returned to London from her end-of-summer babymoon in Tuscany, she's focusing on preparing for a new arrival.
Middleton, who is expecting her first child with James Matthews later this year, is finally moving back into the couple's west London home after several months of renovations. They've been living in a rented property while the work was being completed, but this week Middleton supervised furniture being unloaded into the mansion.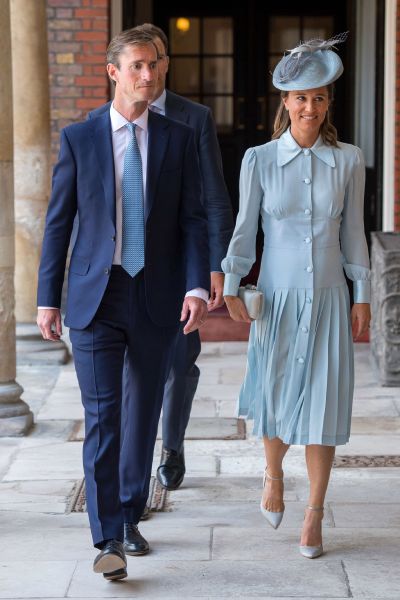 And while watching a parade of mattresses, chairs and countless brown boxes is less glamorous than tanning in Italy, residing in a £17 million property shouldn't be too bad.
Matthews purchased the six-bedroom, stucco-fronted property in 2014, according to the Daily Mail, and Middleton was moved in by 2016. The five-story abode was already equipped with an internal elevator, a full underground movie theater and a gym. Middleton and Matthews then spent a reported £1.2 million on renovations, which included adding a first-floor extension, two separate dressing rooms with a "vanity basin" off the master suite, new air conditioning and, of course, the nursery.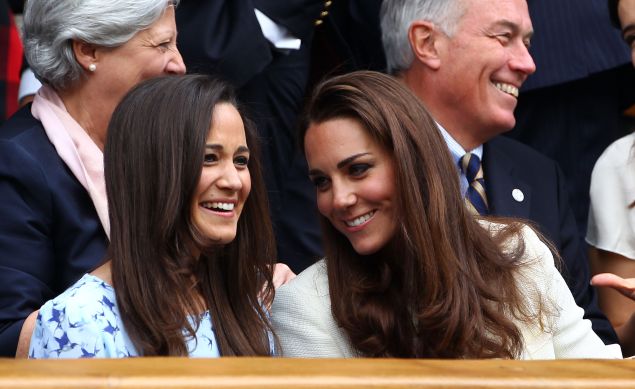 We wonder how it compares to Kate Middleton's 22-room Kensington Palace apartment. Perhaps the sisters exchanged notes on renovations, as Kate and Prince William embarked on a £4.2 million renovation before they moved into the home.
The Duke and Duchess of Cambridge also completed a £1.5 million renovation at Anmer Hall, their Sandringham country estate, so they're well versed in all those pesky remodeling details. Meanwhile, Pippa has her very own sprawling home in the Scottish Highlands, as the Matthews family owns the 10,000-acre Glen Affric.
Pippa started furniture shopping back in April, when she perused items around Chelsea in London (maybe she'll follow Kate's lead and consider a few pieces from Ikea.) And the nursery will surely benefit from the christening gifts she'll receive, as the royal family is known for going above and beyond with baby gifts—Prince Harry reportedly gave Prince Louis an £8,000 first edition of Winnie-the-Pooh. Perhaps Meghan Markle will present Pippa with a dream diary.