After Prince Harry married erstwhile Suits actress Meghan Markle, the Duke and Duchess of Sussex picked up a few new homes. The couple live at Kensington Palace in the prince's former bachelor-pad cottage, and they're also leasing a place in the Cotswolds and reportedly receiving some homes from Queen Elizabeth. But years before Prince Harry made his way to Nottingham Cottage, he was just a regular student living at Eton College, the fancy all-boys boarding school in Windsor that Prince William also attended.
It turns out that he allowed press to come photograph him in his dorm room there, and the photos prove that 2003 Prince Harry was a peak high-school bro. Sure, dorms aren't exactly the most thrilling of spaces for experiments in home decor, but the royal sure did put his stamp on the place.
First, let's discuss the patterned tapestry hanging on his wall, a classic go-to when a framed Gerhard Richter just isn't an option. Prince Harry really added some personality to it—look closely and you'll see a cutout image of Academy Award winner  Halle Berry in a red dress pasted in the center. Perhaps for symmetry, he put up some additional cutouts of bikini-clad models.
But wait! Those aren't the only bathing suits you can spot on his wall. He has two more images of even more women in bikinis above his desk shelf, right above a lamp, toothpaste and a toothbrush. And it seems he's also a big music guy. Just check out that early-2000s speaker and stereo situation perched on the wooden shelves.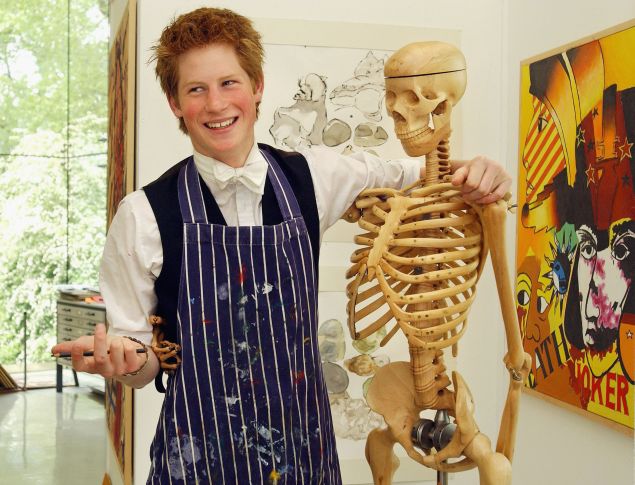 There's also a large British flag on the wall, along with some more sentimental family snaps—photos from skiing vacations as well as a framed photograph of his mother, Princess Diana, placed atop his desk. Elsewhere in the room is a Mario Testino coffee table book. The photographer took photos of Princess Diana for Vanity Fair shortly before her death; they are the last official portraits of her.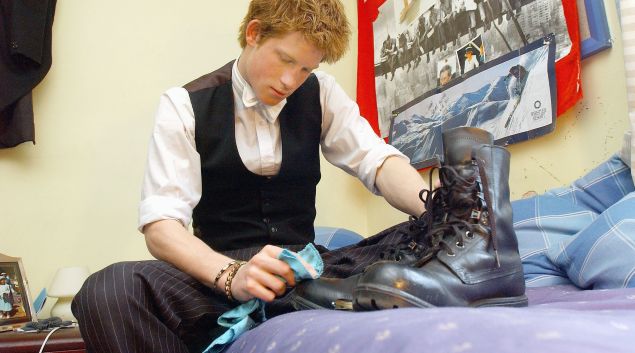 The pictures of the prince polishing his own boots are a bit questionable, as the probably well-worn shoes are directly on his bed. Hope he cleaned off the soles.
Prince Harry also kept photos of Prince Charles and Queen Elizabeth in the room, and he engaged in normal boyish activities like making toast.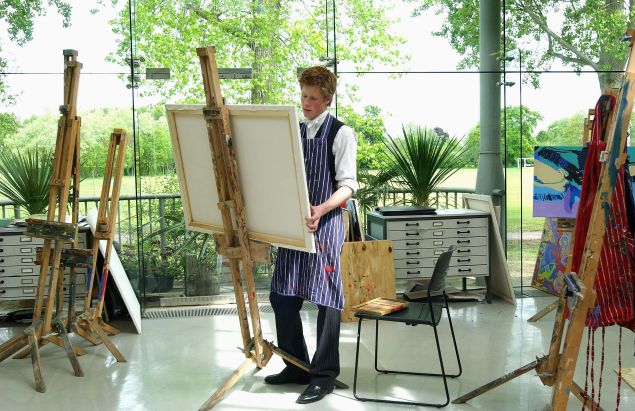 Our personal favorites include the photos of the prince in an art room, where he embraces a skeletal pal and his inner #artiste, decked out in a perfectly splattered smock while painting a canvas on an easel. All he's missing is a beret!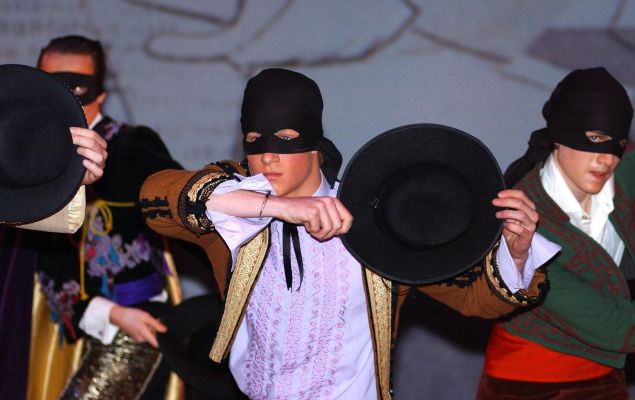 But perhaps best of all, we've discovered that one-time Tostitos commercial star Markle isn't the only actor in the royal family. Prince Harry performed in many a theatrical production at Eton, with receipts to prove it. Here he is living his Best Drama self channeling Zorro in a masked ball scene in Much Ado About Nothing.