Even though the Duke and Duchess of Cambridge just returned from a holiday in Mustique, where Prince William surely showed off his dad dancing at Basil's Bar and Prince George hopefully got a break from his knee high socks, the family isn't ready to say farewell to summer vacation quite yet.
Instead, Prince William and Kate Middleton are heading to Sandringham, for a cozy getaway country home, Anmer Hall, with their children. Middleton is still on maternity leave, but Prince William will be attending royal engagements from Anmer Hall.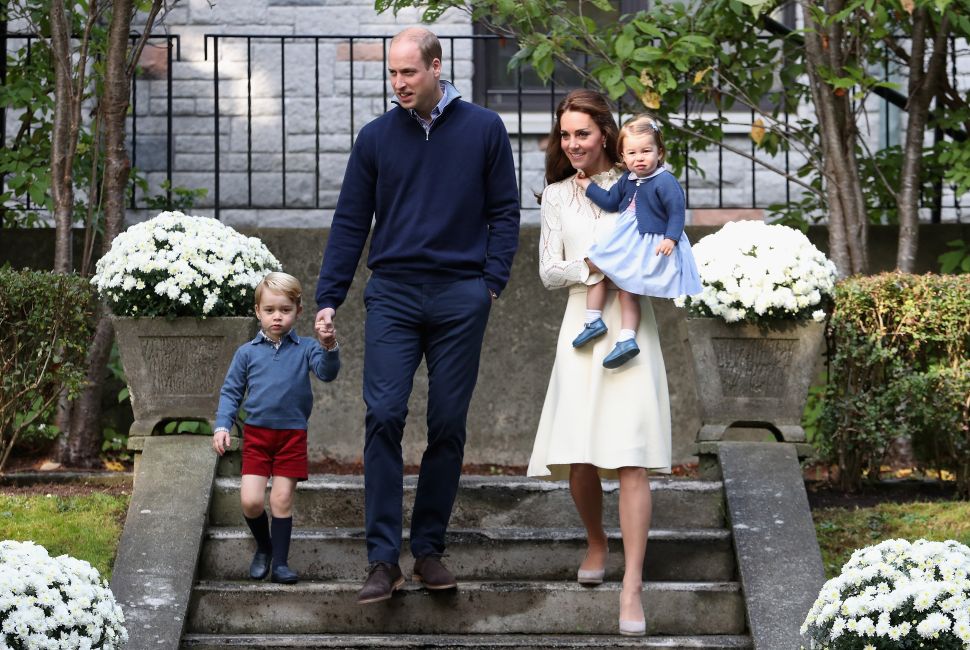 Their current whereabouts were confirmed by an eagle-eyed Twitter user, per Hello, who spotted the Duke of Cambridge traveling to and from France (he was at the 100th anniversary memorial of the Battle of Amiens) through RAF Marham Norfolk—it's the Royal Air Force station in Norfolk.
This isn't the couple's first staycation at the 10-bedroom Georgian mansion this year, as Prince William and Middleton took Prince George, Princess Charlotte and Prince Louis there for a half-term break in May, shortly after Prince Harry and Meghan Markle's wedding. It was also just one month after Prince Louis was born—this was a rather busy spring for the royal family.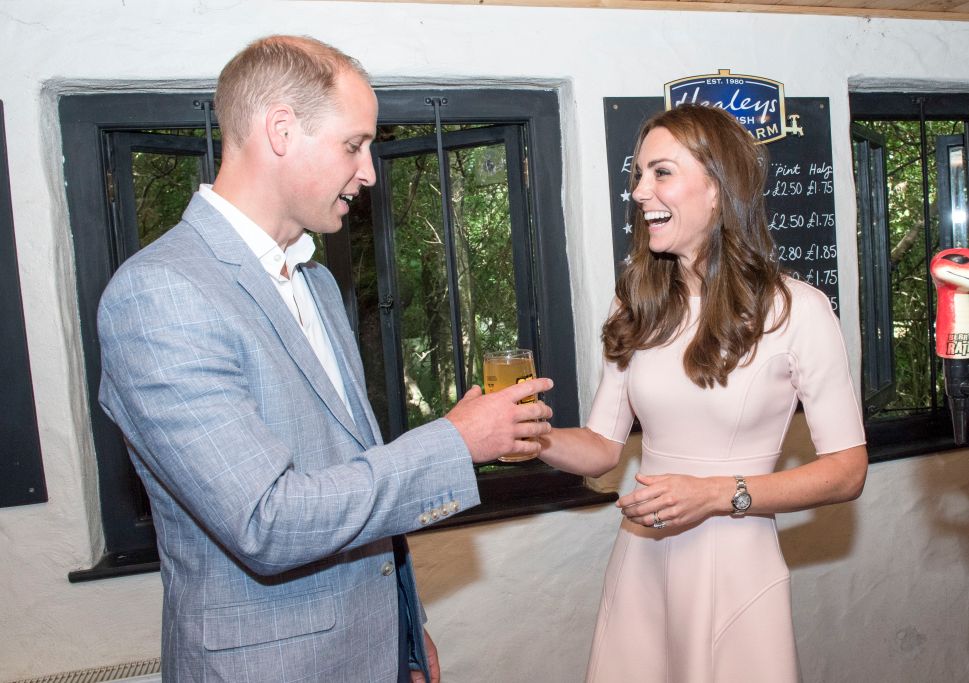 Queen Elizabeth gave Prince William and Kate Middleton Anmer Hall as a wedding gift, and they lived there full-time with Prince George and Princess Charlotte while Prince William was employed as a pilot for the East Anglian Air Ambulance. Prince William is particularly fond of Norfolk, as Sandringham is also where Princess Diana was born, at Park House.
Anmer Hall is located in a no-fly zone, so it gives the royals extra privacy, away from any photographers. Apparently, the royals are über low-key while staying at Sandringham, or at least as understated as one can be while in an 18th century mansion that received a £1.5 million renovation, because conservatories and tennis courts are very chill. We wonder if it's plastic-free like Princess Eugenie's home…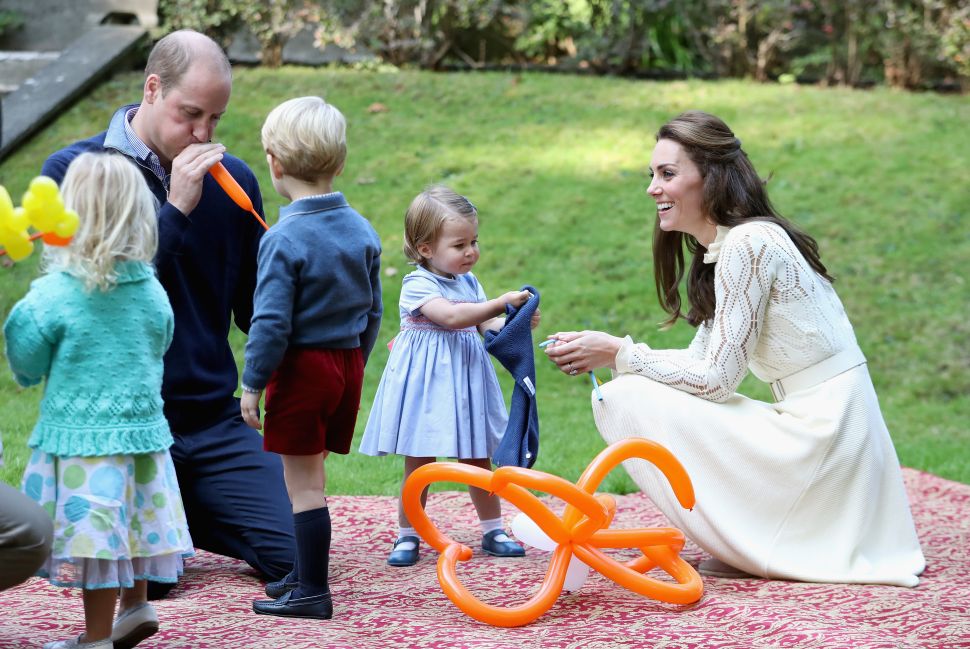 Middleton answers the door and cooks dinner herself at Anmer Hall, according to People, and also does a lot of arts and crafts with her children. We're having a slightly difficult time picturing the Duchess of Cambridge finger painting in her favorite white Alexander McQueen ensembles, but maybe she dons denim while there.
They will make the trip to Balmoral to see Queen Elizabeth sometime soon, as the monarch expects everyone in the royal family to stay at the Scottish castle for a bit of the summer. The family should get all the relaxation they can now, as the Queen of Fascinators, also known as Princess Eugenie, has her own royal wedding coming up October 12. That means everyone needs to seriously contemplate their headpiece game… hopefully, former Tostitos commercial star-turned-Duchess of Sussex stays away from any bonnets that resemble a certain unpleasant emoji.