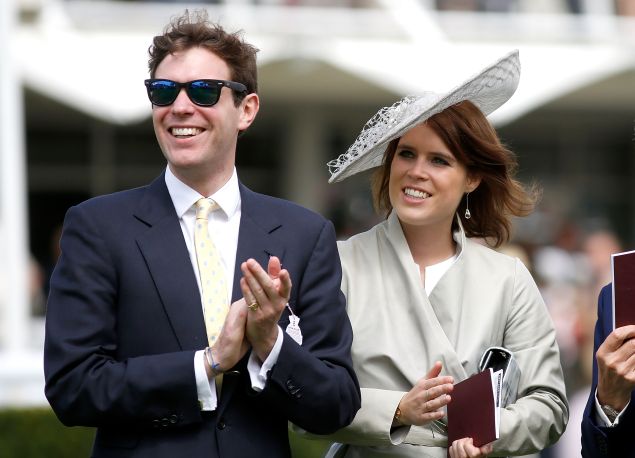 Leonardo DiCaprio will be thrilled to discover the fight against plastic's success is reaching even further than Starbucks—it's all the way across the pond, at Kensington Palace. Princess Eugenie and Jack Brooksbank became the newest residents of KP when they moved into Ivy Cottage, and the two are living in an entirely plastic-free home.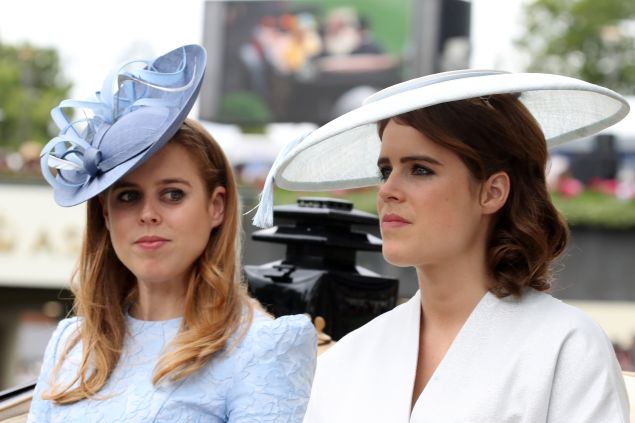 As Her Royal Fascinator informed British Vogue in a joint interview with the equally bonnet-adoring Princess Beatrice, she's making her entire life plastic-less, and that extends to her upcoming royal nuptials. Princess Eugenie is marrying Jack Brooksbank at St. George's Chapel, at Windsor Castle, on October 12, and she's doing her best to ensure the wedding will be sans plastic, in a mission she declared to be "eye-opening." We can't imagine Queen Elizabeth ever deigning to sip her gin and Dubonnet with a plastic straw in the first place, but now we'll never know!
She's not the first royal to try and help the environment on their big day—Prince Harry and Meghan Markle requested donations to charities of their choice in lieu of wedding gifts, and one of the selected organizations was Surfers Against Sewage, which is currently focusing on "tackling plastic pollution."
But even the probably daunting task of ensuring your entire wedding, which will include three separate celebrations and hundreds of guests, is eco-friendly isn't bothering Princess E, who said she's "not stressed" about the day. The Princess is also handling her wedding preparation like any good millennial—by creating Pinterest boards she's filling with wedding cake ideas.
She better make sure she really loves that treat, because as we now know, it's tradition in the royal family to eat wedding cake at every christening. Yes, that means Prince William and Kate Middleton did munch on seven-year-old cake while celebrating the birth of Prince Louis.
Maybe her sister is helping to calm her nerves, as Princess Eugenie also disclosed that Princess Beatrice is set to be her maid of honor—we assume she knows not to pull a Pippa Middleton, but we do think a Twitter dedicated solely to the fascinators worn by these two royals is far more entertaining, and also less offensive, than the account lauding a certain part of Middleton's body.