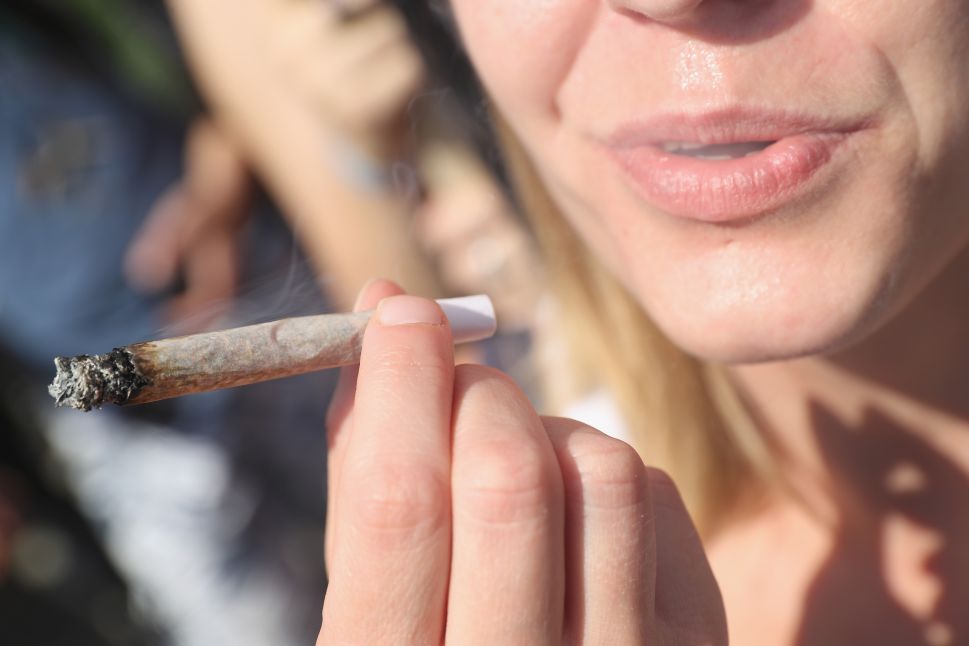 Jersey City Mayor Steve Fulop has pushed New Jersey one step further towards decriminalizing marijuana. While Attorney General Gurbir Grewal clearly didn't approve of Fulop's method at first, the AG showed leadership by embracing a good idea instead of quibbling about ownership. Thousands will benefit because of him.
Jersey City's Decriminalization Policy
With efforts to legalize marijuana moving at a snail's pace, Fulop recently took matters into his own hands. On July 19, Jersey City Chief Prosecutor Jacob Hudnut sent a memo to the city's assistant prosecutors outlining the city's new marijuana decriminalization policy. It directed prosecutors to downgrade certain cannabis-related crimes to non-criminal offenses, including: possession, possession while in a motor vehicle, being under the influence, use or possession with intent to use drug paraphernalia, and loitering to obtain or distribute a controlled dangerous substance.
Under the Jersey City policy, an individual who is arrested on a marijuana possession charge that meets certain criteria, such as no prior convictions, would have their case dismissed outright. The new policy also amended all marijuana-related cases to Local Ordinance offenses, which have no impact on an individual's criminal record.
In support of the marijuana decriminalization policy, Hudnut and Fulop emphasized that the prosecution of marijuana-related offenses disproportionately impacts racial minorities and drains municipal resources.
"The fact is, marijuana arrests and prosecutions in New Jersey, and around the nation, point to severe inequalities that negatively impact people of color disproportionately, and lead to long-term economic challenges for anyone who finds themselves prosecuted for possession," said Fulop. "We are working to correct this with our new policy in a proactive way, and I am proud that we will be the first in the state to do so."
NJ AG Maintains Jersey City Policy Is Void
Jersey City's new policy prompted an immediate response from Grewal, who advised Hudnut that his policy was void and without legal effect.
"As a municipal prosecutor, you do not have the legal authority to decriminalize marijuana or otherwise refuse to criminally prosecute all marijuana-related offenses in the municipal courts of Jersey City," Grewal wrote in a July 20 letter. "The criminal laws of this state are enacted by the senate and general assembly, not determined by municipal prosecutors based on '(r)ecent public opinion polling.'"
In support, Grewal cited N.J.S.A. 2B:12-27, which provides:
"The governing body of the county or municipality may employ an attorney-at-law as a prosecutor, under the supervision of the Attorney General or county prosecutor, who may represent the State, county or municipality in any matter within the jurisdiction of the central municipal court or any other municipal court in accordance with the provisions of P.L.1999, c.349." 
The gist of his argument is that municipal prosecutors are subject to the supervisory power of the attorney general and the county prosecutor and, therefore, can't act on their own to decriminalize marijuana. Grewal also noted that municipal prosecutors may only move to amend or dismiss a complaint based on "good cause" and in accordance with the Rules of Court.
According to the attorney general, Jersey City's blanket policy of dismissing or amending all marijuana-related charges does not meet this standard, particularly given that the drug remains illegal under state law.
Marijuana Industry Relies on Prosecutorial Discretion
Prosecutorial discretion already plays a central role in marijuana decriminalization, which remains illegal under federal law. If the federal government really wanted to do so, it could criminally charge individuals and businesses in states where pot is legal for running afoul of the Controlled Substances Act (CSA), which still considers marijuana an illegal Class I substance.
Under President Obama, the U.S. Department of Justice (DOJ) adopted a hands-off approach to enforcing the CSA in states that have legalized marijuana. The Cole Memo specifically stated that the DOJ would not challenge state-legal cannabis operations so long as the states at issue maintain robust controls regarding their respective markets and do not allow cannabis operations to undermine federal enforcement priorities pertaining to cannabis.
Earlier this year, Attorney General Jeff Session drew the ire of the growing cannabis industry and supporters of state-level legalization when he officially rescinded the Cole Memo.
While Grewal, Hudnut, Fulop and Gov. Phil Murphy likely all support Obama's lenient approach against enforcing the federal ban against marijuana, in New Jersey, Grewal correctly could not ignore the chain of command when it comes to prosecutorial discretion. Grewal is New Jersey's top cop.
Grewal made his point, asserted the primacy of his office—then chose substance over form and made the Fulop initiative his own statewide policy. Rather than engage in a highly-public power struggle, the two Democrats have effectively agreed to work together in support of the issue.
"In adjourning all marijuana cases across New Jersey while a directive is prepared, Attorney General Grewal has put himself at the national forefront of progressive prosecutors," Hudnut wrote in a statement following Grewal's announcement. "I am looking forward to working closely with him in the coming weeks on this directive, as well as on other issues affecting all of our state's municipal courts."
Now, all eyes will be on New Jersey in September, when AG Grewal is expected to release his new directive regarding the appropriate use of prosecutorial discretion in marijuana-related offenses in municipal court. Lawmakers are also scheduled to vote on legislation to legalize marijuana. If they don't move quickly, don't be surprised if Fulop tries to get creative once again. But this time Fulop would seem to have the support of the Murphy administration on the issue.
Donald Scarinci is a managing partner at Scarinci Hollenbeck—read his full bio here.